Turbulence on Malaysia Airlines flight from London leaves 37 passengers injured
'I passed out as soon as the plane regained control.I sprained my ankle as all the passengers floated in the air for about 10 seconds,' says Harith Azman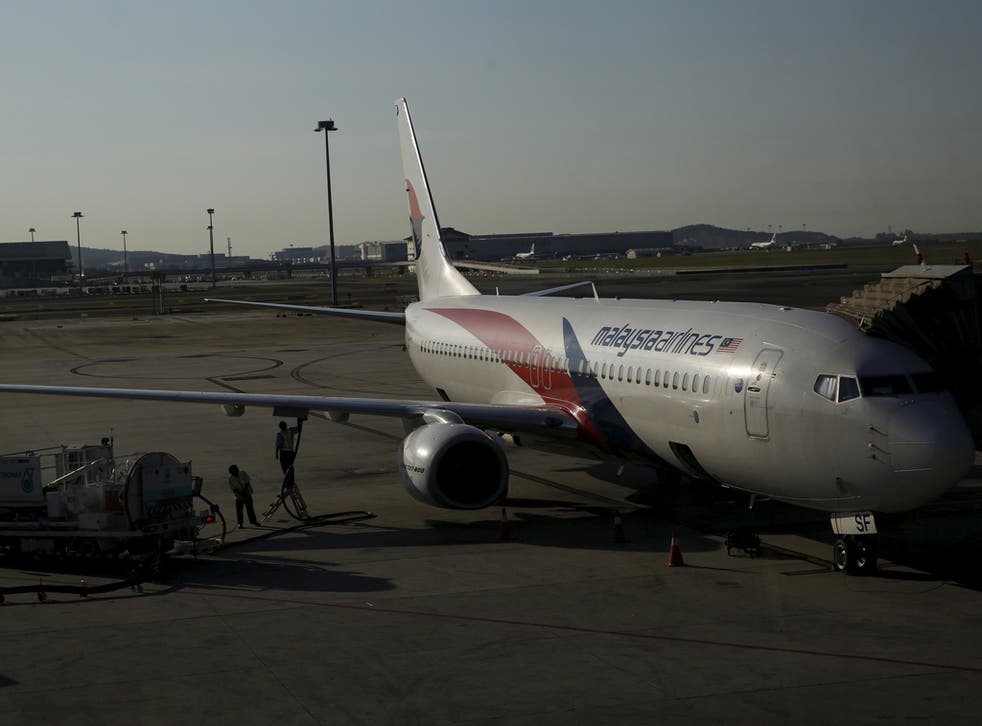 At least 37 passengers and six crew members were hurt after a Malaysian Airlines flight from London Heathrow hit severe turbulence.
People on board the plane posted photos of damage in the planes cabin after it landed safely at its destination of Kuala Lumpur International Airport.
Images show broken food trolleys, debris in the aisles and damaged overhead lockers.
Harith Azman, who was returning from a family holiday in London, wrote on Facebook: "I was one of the passengers in the plane and I think the pilot did the best they could to take us all home safely.
"My parents were in the toilet at that time and my father hit his head on the ceiling of the plane.
"The plane went into a very bad weather and cause the plane to free fall. The food weren't served because the trolley was damaged."
The world's safest low-cost airlines

Show all 8
According to Mr Azman, the turbulence got so bad, passengers floated in the air for 10 seconds before some landed painfully.
He told the Evening Standard: "It was very scary and chaotic at that time as it was a very sudden move.
"There were also childrens in the plane who were sleeping and most of them woke up with terror and cried
"I passed out as soon as the plane regained control.I sprained my ankle as all the passengers floated in the air for about 10 seconds.
Medics and Malaysia Airlines senior managers met the aircraft on arrival at Kuala Lumpur, the airline said.
The airline said in a statement: "During the flight over the Bay of Bengal the passenger seatbelt light was switched on due to air turbulence.
"A small number of affected passengers and crew have been treated by medical officers.
"Malaysia Airlines has assisted the 378 passengers and crew onboard MH1 and sincerely apologises for any inconvenience caused by this weather event, which was entirely beyond our control."
Register for free to continue reading
Registration is a free and easy way to support our truly independent journalism
By registering, you will also enjoy limited access to Premium articles, exclusive newsletters, commenting, and virtual events with our leading journalists
Already have an account? sign in
Register for free to continue reading
Registration is a free and easy way to support our truly independent journalism
By registering, you will also enjoy limited access to Premium articles, exclusive newsletters, commenting, and virtual events with our leading journalists
Already have an account? sign in
Join our new commenting forum
Join thought-provoking conversations, follow other Independent readers and see their replies