Male rape, harassment and domestic abuse to be tackled by new government drive
Prosecutors say male victims' 'specific needs' will be recognised 
Lizzie Dearden
Home Affairs Correspondent
Wednesday 06 September 2017 17:56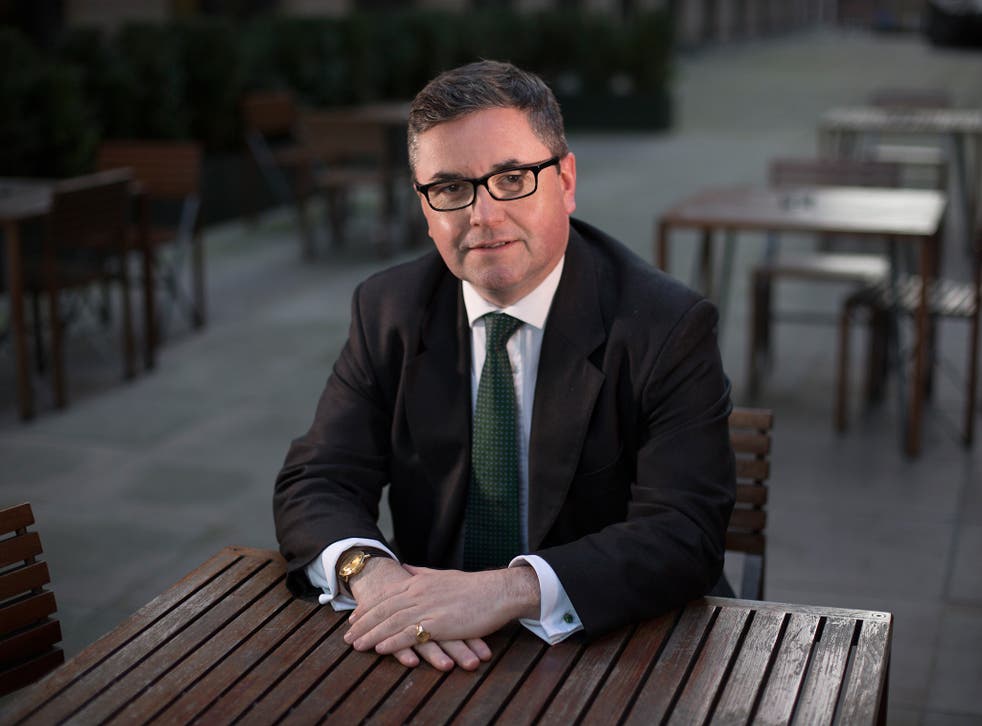 The Government has announced a new drive to better help male victims of rape, domestic and sexual abuse and bring perpetrators to justice.
The push will see prosecutors given more information to improve their understanding of the experiences of male victims and the barriers to them reporting offences.
It comes after the most recent official data showed that where gender was recorded, 16 per cent of domestic abuse victims were men and there were also hundreds of male rape victims.
Solicitor General Robert Buckland said: "It is a fact often overlooked that men and boys can also be victims of domestic abuse, rape, stalking, forced marriage and other crimes more regularly associated with violence against women and girls.
"Regardless of a person's gender, these crimes have a significant and distressing impact on the victim.
"Today's position statement confirms the CPS's commitment to applying all policies relating to this type of crime fairly and equitably to all victims, both men and women."
A paper issued by the Crown Prosecution Service (CPS) said that crimes covered by its existing Violence Against Women and Girls Strategy (VAWG) were experienced "disproportionately" by women but also had a distressing impact on men.
They include domestic abuse, rape, sexual offences, stalking, forced marriage, honour-based violence, prostitution, human trafficking and child abuse.
Evidence shows that boys are more likely to be abused by authority figures or people outside the family than girls, who are more likely to be targeted by relatives.
While most domestic abusers are men, men are also the victims of female attackers and same-sex partners, and the CPS said men are also the victims of forced marriage and honour-based violence.
Prosecutors warned that the "ridiculing of men's masculinity" can increase their fears of reporting abuse.
The Director of Public Prosecutions, Alison Saunders, said: "The way society views masculinity can make it very difficult for men and boys who are the victims of sexual and domestic offences to come forward.
"This 'public statement' formalises the CPS commitment to male victims and recognises that stereotypes of masculinity and femininity can, and do, feed sexist and homophobic assumptions.
"These can deter male victims from reporting abuse and pursuing a prosecution."
Revisions to the VAWG strategy will give prosecutors more information to help them understand male victims' experiences, challenge myths and stereotypes and help them report offences.
UK news in pictures

Show all 50
The CPS has also made commitments to working with voluntary groups and campaigners to fight misconceptions and make men and boys more comfortable coming forward to authorities.
There are proposals to involve more national men's groups in the scrutiny of CPS policies.
Data published by the CPS showed that in 2015/16 there were 71,706 female victims and 14,406 who were male, while in 18,081 cases the gender was not recorded.
Where the gender was recorded, the proportion of female victims was 83.3 per cent and male victims were 16.7 per cent.
For rape there were 4,312 recorded female victims and 608 male ones, while the gender was not recorded for 1,734 victims.
For human trafficking there were 106 recorded female victims, 69 male and 43 where the gender was not recorded.
A spokesperson for the ManKind Initiative, which operates a confidential helpline for domestic abuse victims, hailed a "landmark moment" for male victims.
"We are very pleased with the CPS for sending a clear and inclusive message to both the criminal justice system, and to society as a whole, about the need to ensure male victims are recognised," he added.
"I am certain this statement will encourage more men to come forward with the full confidence of the positive support and acknowledgement they will receive when they do so."
A charity supporting male survivors of rape and sexual abuse, Survivors Manchester, also welcomed the "ground-breaking public statement… to ensure that the voices of male victims and survivors are heard" and said it would work with the CPS to improve understanding across all agencies.
The CPS said its VAWG policy had always been applied to male victims and the public statement was "clarifying" its position.
Katie Ghose, the chief executive of Women's Aid, said it would continue helping to improve data showing the gender of victims and perpetrators, their relationship and other information.
"We are pleased that they recognise that women's inequality is both a root cause and consequence of violence against women, and that domestic abuse is far from gender-neutral," she added.
"The vast majority of domestic abuse is experienced by women and perpetrated men, with women making up 89 per cent of victims of four or more incidents of abuse."
Register for free to continue reading
Registration is a free and easy way to support our truly independent journalism
By registering, you will also enjoy limited access to Premium articles, exclusive newsletters, commenting, and virtual events with our leading journalists
Already have an account? sign in
Register for free to continue reading
Registration is a free and easy way to support our truly independent journalism
By registering, you will also enjoy limited access to Premium articles, exclusive newsletters, commenting, and virtual events with our leading journalists
Already have an account? sign in