Man arrested as campaigners prepare to disrupt badger cull
Chris Stevenson
Tuesday 27 August 2013 10:59 Comments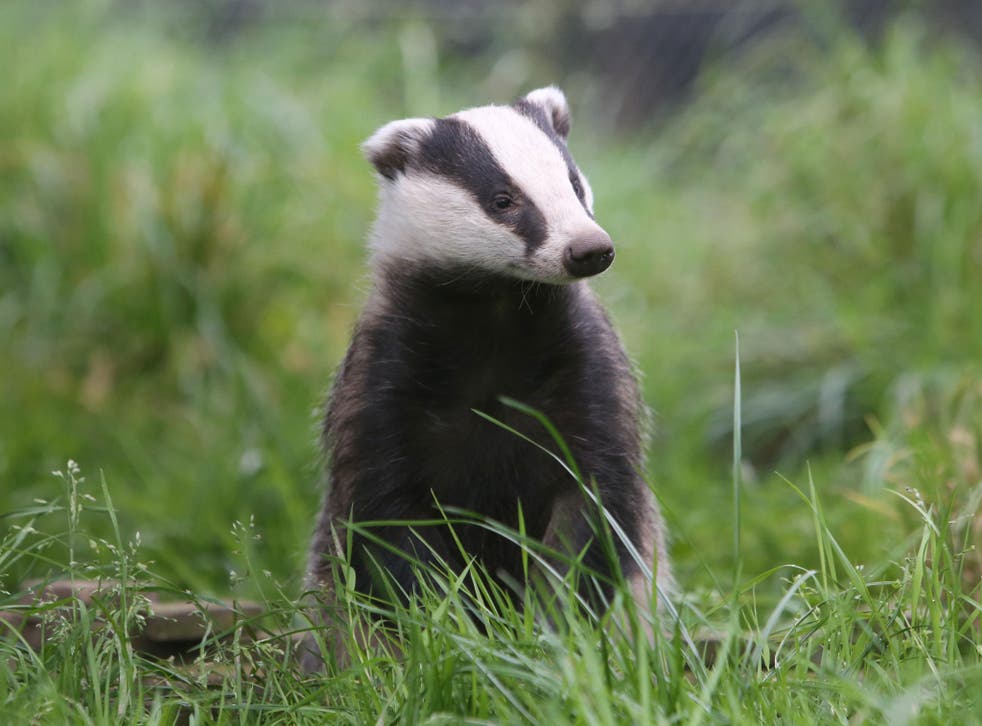 A man believed to be an anti-badger cull protester was arrested at a site belonging to the Department for Environment, Food and Rural Affairs (Defra) on Monday, as campaigners began gearing up for "direct action".
Gloucestershire Police said a man had been arrested at Aston Down in Stroud on suspicion of aggravated trespass at the site, which is part of Defra's Animal Health and Veterinary Laboratories Agency. The incident came ahead of the expected start of the culling trials last night.
Campaign group Three Counties Hunt Saboteurs claimed that the man arrested was Jay Tiernan, a spokesman for both the Stop the Cull protest group and the Coalition of Badger Action Groups. They wrote on Twitter: "At Ashton Down 'death-centre' Jay arrested trying to highlight evil place that provides the traps & carries out the autopsies."
An estimated 5,000 badgers are set to be killed in parts of Somerset and Gloucestershire over the next six weeks, as part of a trial for the cull, with marksmen given the job of reducing the populations across the two trial sites to 70 per cent.
Badgers are blamed by many farmers for the spread of bovine tuberculosis, which the National Farmers' Union says led to the slaughter of 38,000 cattle last year.
Defra has said that the two designated culling companies would decide when to begin the trials, but protesters were prepared for them last night. Activists will disrupt the marksmen and form a "wounded badger patrol".
A Defra spokesman said: "Bovine TB is spreading across England and devastating our cattle… In TB hotspots such as Gloucestershire and Somerset we need to deal with the infection in badgers if we're to get a grip on TB there. No country has dealt with the disease without tackling infection in both wildlife and cattle."
Register for free to continue reading
Registration is a free and easy way to support our truly independent journalism
By registering, you will also enjoy limited access to Premium articles, exclusive newsletters, commenting, and virtual events with our leading journalists
Already have an account? sign in
Join our new commenting forum
Join thought-provoking conversations, follow other Independent readers and see their replies