Man finds tongue-eating parasite in his Morrisons fish
Paul Poli found the creature in an un-filleted sea bass
Antonia Molloy
Monday 24 November 2014 17:33 Comments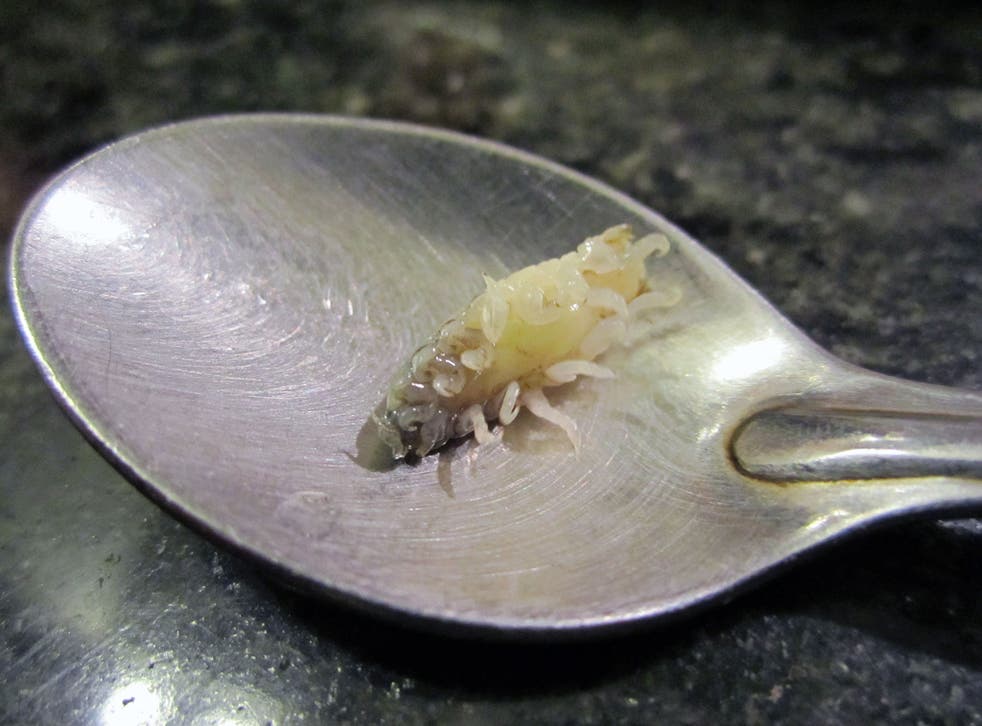 A man was put right off his supper after discovering a tongue-eating parasite in a portion of fish he had bought from Morrisons.
Paul Poli, a retired headmaster, spotted the yellow creature as he was about to enjoy a meal of sea bass, the South Wales Evening Post reported.
The 62-year-old promptly took the fish back to the store in Trostre, where the bug was identified as a cymothoa exigua - commonly known as a tongue-eating louse.
The parasite enters a fish through the gills and then attaches itself to its tongue. It proceeds to destroy the tongue before replacing it as a new host tongue. Horrifying as it sounds, this doesn't actually harm the fish.
Mr Poli, who said the parasite was about 3cm long and 8mm wide, has since received an apology as well as a bottle of wine and a £20 voucher from Morrisons.
A spokesperson said: "Certain fishes often pick up parasites naturally from their eco system.
"Although we make every effort to screen these out during the skinning or packaging processes , they may be present on very rare occasions.
"Our skilled fishmongers will also identify them as they fillet a fish – Mr Poli's fish was sold un-filleted at his request."
Register for free to continue reading
Registration is a free and easy way to support our truly independent journalism
By registering, you will also enjoy limited access to Premium articles, exclusive newsletters, commenting, and virtual events with our leading journalists
Already have an account? sign in
Join our new commenting forum
Join thought-provoking conversations, follow other Independent readers and see their replies