Man has penis grown on his arm after losing genitalia to sepsis
'When I saw my penis go black I was beside myself. It was like a horror film,' says Malcolm MacDonald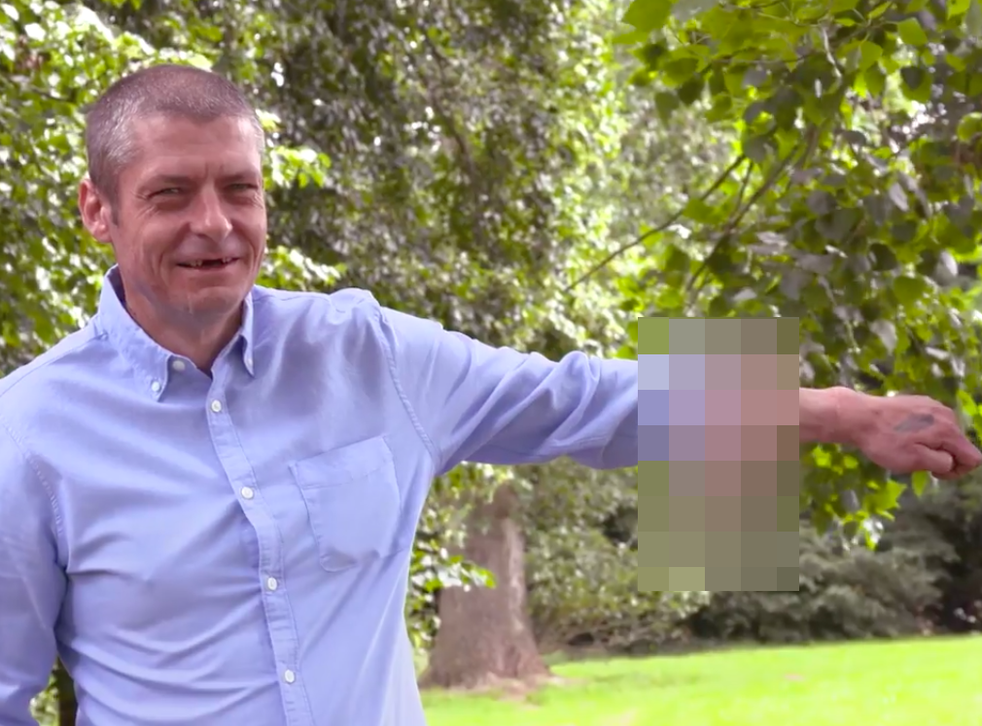 After a severe sepsis infection caused the loss of his genitalia, a 45-year-old man has become the first to have a new "bionic penis" grafted onto his arm.
Malcolm MacDonald, a mechanic from Norfolk, was due to have the new appendage attached to his genital area in 2018, but a series of delays resulted in him living with the genitalia on his arm for the past four years.
The new penis was created by Professor David Ralph, a consultant urologist at University College London Hospitals (UCLH) who specialises in penile reconstruction. He told Mr MacDonald the procedure would take up to two years.
Speaking to The Sun, Mr MacDonald said he was elated to have a "chance at a new start" and hoped it would boost his self-confidence, as well as enable him to do "simple things like using the loo".
The procedure involved taking a flap of skin containing blood vessels and nerves from Mr MacDonald's left arm and rolling it into a phallic shape. The surgeons then created a urethra and inserted two tubes connected to a pump that would allow Mr MacDonald to achieve a "mechanical" erection.
The shaft of the new penis was then detached from the forearm, allowing it to dangle and grow skin and tissue on its own.
Mr MacDonald lost his penis after struggling with a perineum infection which spread to his extremities, and he was left "completely gutted" after his appendage "dropped off on to the floor" in 2014.
"[The infection] spread to my fingers and toes and turned them black," he was quoted as saying. "When I saw my penis go black I was beside myself. It was like a horror film.
"I knew deep down it was gone and I was going to lose it. Then one day it just dropped off on to the floor."
For two years after losing his penis, Mr MacDonald said his "life really fell apart" until he was referred to Prof Ralph. When the time came to reattach the penis to his groin area, he was unwell and the surgery had to be postponed.
He missed several appointments due to scheduling issues and the operation was postponed again until April this year. However, the coronavirus pandemic prevented him from getting the surgery done once again.
A spokesperson for UCLH told The Sun: ""We understand this is a distressing situation for Mr MacDonald. We will try to rearrange his surgery as soon we are able now that services are gradually returning closer to normal following lockdown.
"Unfortunately, there were delays before lockdown because Mr MacDonald missed or cancelled some appointments. We offered him four dates for surgery, one of which we had to postpone by a week but the other occasions he cancelled or did not attend.
"Mr MacDonald told us he had some issues with patient transport. This transport, however, was not organised by UCLH. We understand this must have been frustrating for him."
Register for free to continue reading
Registration is a free and easy way to support our truly independent journalism
By registering, you will also enjoy limited access to Premium articles, exclusive newsletters, commenting, and virtual events with our leading journalists
Already have an account? sign in
Join our new commenting forum
Join thought-provoking conversations, follow other Independent readers and see their replies