Man 'performed Nazi salutes and yelled 'this is our country, go back' in Tube race rant'
Woman who confronted man during drunken rant urges others to do the same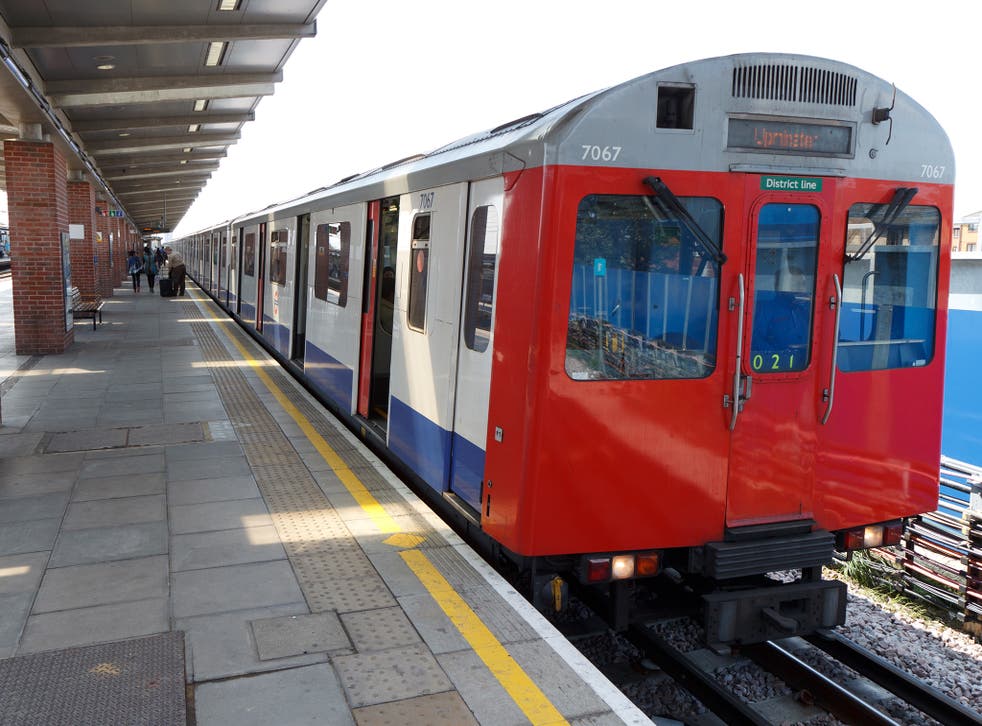 A man on the London Underground was seen doing Nazi salutes and yelling "this lot lost the election" while sitting across a woman wearing a hijab.
Arfah Farooq, who was travelling home from work on the District Line, has described how she stood up to the drunk man, who was ranting and shouting racist abuse.
She has called on the public to speak out when they witness racist abuse, after being angered by a woman who told her to "ignore" the man.
She told the Evening Standard: "He started mouthing off, I couldn't tell if he was talking to his friend or the train, but he said 'this lot lost the election' and he kept doing Nazi salutes.
"There was a hijabi girl sitting opposite him and she was clearly terrified."
Ms Farooq said the man was saying "this is our country, go back" and she stood up to him, saying "it's my country too, where do you want me to go back to?"
She said the man turned on her, and left her shaking, but another passenger stood also stood up to the man: "He got up and said 'you know what, you're a disgrace'".
Following the incident, Ms Farooq has called on other British people to stand up and act when they see racist abuse happening.
"When he stood up it made me really happy, at that point I was this one girl on the Tube that decided to shout something, but when he stood up I felt somebody had my back."
Brexit protest: Thousands march in London

Show all 12
The National Police Chiefs Council said the number of reported hate crimes has gone up to five times the usual amount following the UK's vote to leave the EU.
NPCC Chairwoman Sara Thornton said: "In a number of forces, migrants are reporting verbal abuse, negative social media commentary including xenophobic language, anti-migrant leafleting and, in very limited numbers, physical assaults."
London Mayor Sadiq Khan has urged police to be "extra vigilant" after an unusually large number of reports came in following the vote.
"It's really important we stand guard against any rise in hate crimes or abuse by those who might use last week's referendum as a cover to seek to divide us," the mayor said.
Register for free to continue reading
Registration is a free and easy way to support our truly independent journalism
By registering, you will also enjoy limited access to Premium articles, exclusive newsletters, commenting, and virtual events with our leading journalists
Already have an account? sign in
Register for free to continue reading
Registration is a free and easy way to support our truly independent journalism
By registering, you will also enjoy limited access to Premium articles, exclusive newsletters, commenting, and virtual events with our leading journalists
Already have an account? sign in
Join our new commenting forum
Join thought-provoking conversations, follow other Independent readers and see their replies