Man rescued from drain after 'spending three days wandering Romford sewage system'
'It was so strange. The man was really dirty and I don't think he was wearing any shoes,' says eyewitness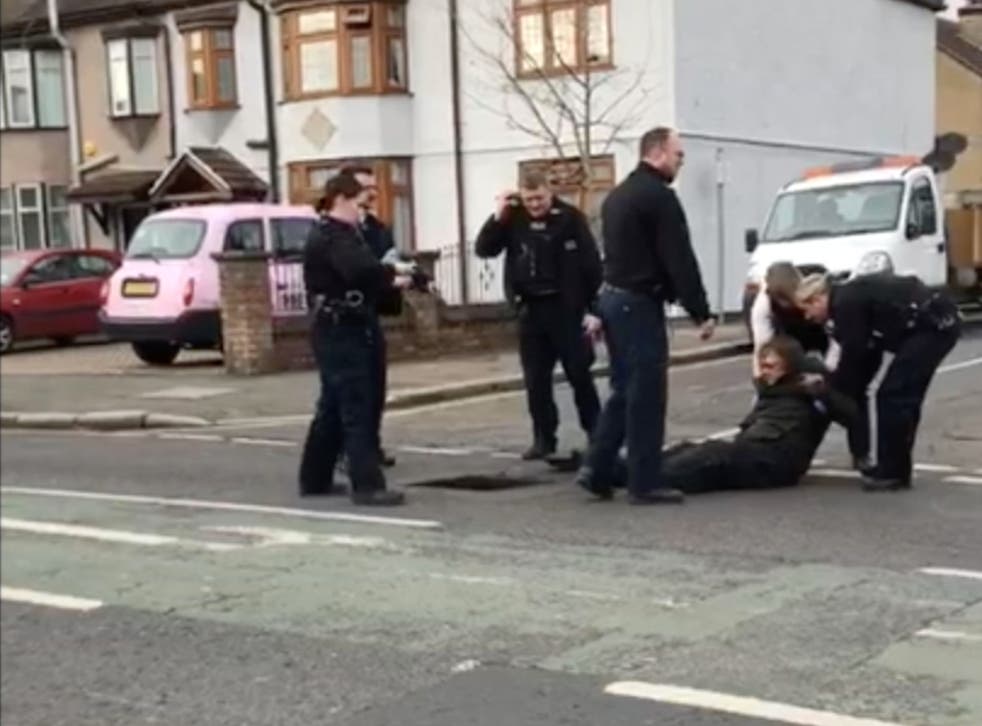 A man who fell down a drain and became trapped in the sewer system for a reported three days, has been rescued by police in east London.
The 48-year-old, who has not been named, is thought to have wandered through pipelines for up to 72 hours as he desperately tried to find his way out.
Police hauled the man out on 8 February in Romford, six miles from Barking where he claimed he first fell in.
Eyewitness Sam Palmer said the man's first words after being rescued were "Does anyone have a fag?"
She said: "He looked very dishevelled but at that moment, the crowd gave a sigh of relief as we knew he was okay. Before that we had all been really worried.
"It was unbelievable, certainly something I will never experience again in my life."
Stephanie Noe, 29, who also saw police pull the man out, said: "It was so strange. The man was really dirty and I don't think he was wearing any shoes. He looked a bit bewildered and confused.
Frustrated child gets stuck inside claw toy machine
"He was saying that he'd been down there for a couple of days. I don't think he knew where he was."
Police arrived on scene after local businesses heard the man's faint cries for help.
A spokesperson from the London Ambulance Service said the man was treated for exposure to the cold and injuries to his feet after being pulled out.
He said: "We sent an incident response officer and team leaders in an ambulance. We treated him at the scene for ankle injuries and for exposure to cold temperatures and water."
World news in pictures

Show all 50
Thames Water said an engineer checked the location where the man is said to have fallen into the manhole, but could not find any broken manholes that he could have fallen through.
Officials said they believe he entered the sewer via an exit of the surface water system on a new housing estate, about a mile away.
The system carries rainwater from roads straight out to the River Rom and the man would not have come into contact with sewage during his journey.
A spokesperson for the Metropolitan Police said: "Officers attended and freed the 48-year-old man by removing the manhole cover. He was taken to an east London hospital for treatment to injuries to his feet. His injuries are not life threatening."
Join our new commenting forum
Join thought-provoking conversations, follow other Independent readers and see their replies