Man saved from suicide attempt six years ago is searching for the stranger who saved his life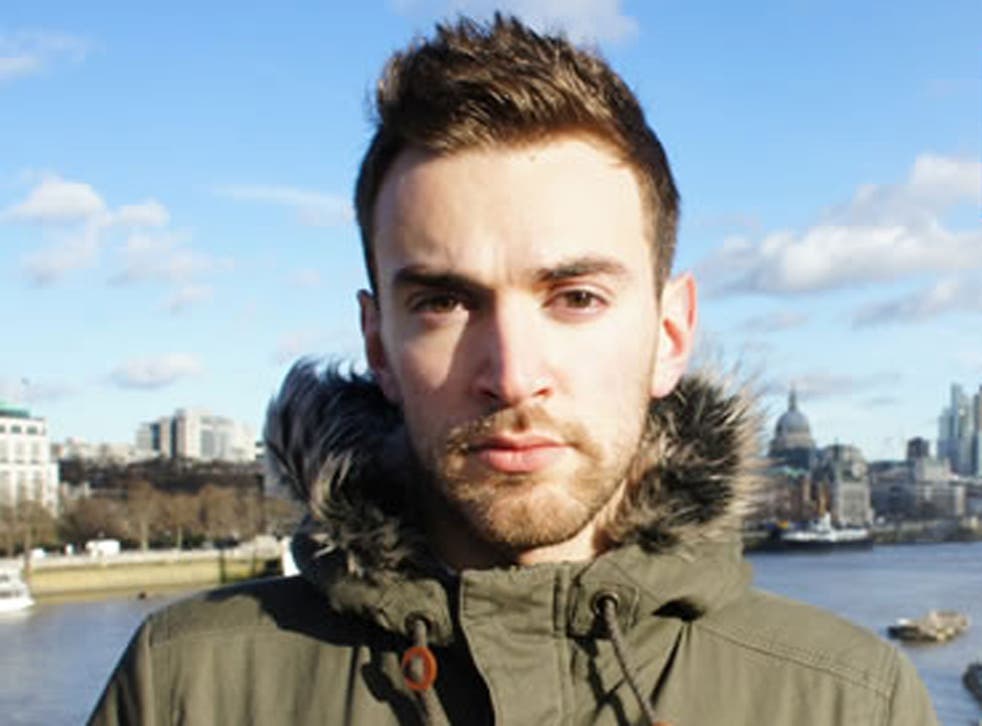 A man who was stopped from jumping off a bridge by a stranger more than half a decade ago has now launched a campaign to find the man who saved his life.
Jonny Benjamin, a 26-year-old from North West London, stood on the edge of Waterloo Bridge six years ago, preparing to take his own life. He had recently been diagnosed with schizoaffective disorder – a combination of schizophrenia and depression – and did not know how to deal with it.
But after a kind stranger stopped and told him that he could "get better" and "overcome" his problems, Benjamin stepped back on to the bridge and into a police car. He never saw the man, who he says was in his mid-to-late twenties and on his way to work, again.
"I was on the edge [of the bridge] about to do it, when a guy came along from behind and started talking to me, saying things like: 'Please don't do this mate; you can get through it and you can get better,'" Benjamin told The Independent. "He said: 'Let's go for a coffee; we can talk it over'
… Hearing his words changed something in me."
Once Benjamin stepped back onto the bridge, he was shepherded into a police car and did not get a chance to speak to the man. But to this day, he said that he has never stopped thinking about him.
Now a full-time mental health campaigner and film-maker, Benjamin added that he wants to find the mystery man to thank him not only for saving his life, but for helping him remain positive about his diagnosis. "I'm trying to do now what he did for me: spread a message of hope and recovery. He inspired me to get better, to start campaigning, and to make YouTube videos on mental health, which have now been viewed hundreds of thousands of time. I'd show him this and say it's because of him. I want to extend my gratitude."
The charity Rethink Mental Illness, for whom Benjamin is an ambassador, helped him launch his campaign yesterday [TUES] and is supporting him to launch a documentary film about his search. Benjamin spent yesterday at Waterloo Bridge, talking to passers-by and handing out flyers. There are no leads yet but it is expected the search could go on for months.
Deputy Prime Minister Nick Clegg is backing Benjamin's campaign. He said: "I hope Jonny's inspiring story will highlight the fact that mental health is everybody's business - in this case the compassion of a stranger helped to save a life.
"Facing up to a mental health problem is hard for the person suffering, often in silence. But it is a challenge to everyone else to support them, just as you would with any other health problem."
If you have any information about the incident, please visit www.rethink.org
Register for free to continue reading
Registration is a free and easy way to support our truly independent journalism
By registering, you will also enjoy limited access to Premium articles, exclusive newsletters, commenting, and virtual events with our leading journalists
Already have an account? sign in
Register for free to continue reading
Registration is a free and easy way to support our truly independent journalism
By registering, you will also enjoy limited access to Premium articles, exclusive newsletters, commenting, and virtual events with our leading journalists
Already have an account? sign in
Join our new commenting forum
Join thought-provoking conversations, follow other Independent readers and see their replies