Man who sprayed acid at two strangers outside pub convicted for common assault
CCTV shows one of the victims quickly stripping off to prevent injury from the acid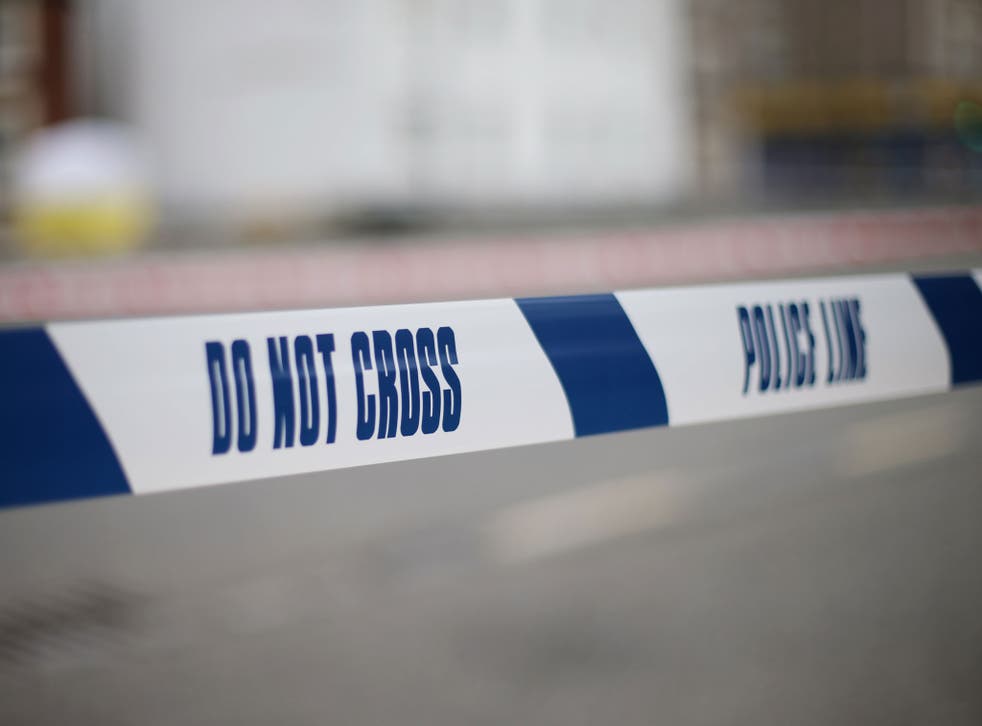 A 23-year-old labourer has been convicted of a roadside "acid" attack after squirting a bottle of cleaning solution at two men drinking outside a pub.
Max Kelly was a passenger in a BMW being driven by a friend when a confrontation took place with the victims, who had been sitting enjoying a drink, in Dickens Heath, Solihull, near Birmingham.
Landscape gardener Kelly denied two counts of common assault but was found guilty by a district judge, who called it "a very serious" offence.
His male victims described him getting out the car, "brandishing" a plastic "squeezy bottle", and shouting, "I've got acid" before spraying it at the men.
One described it as having "a smell like ammonia" and desperately trying to clean it off, while the other victim stripped off after being hit - such was their fear of injury after a spate of well-publicised attacks across the UK.
Opening the case on Tuesday, prosecutor Mukhtar Ubhi, said: "It was about 8pm on July 18, when the two injured parties, Robert Robinson and David Hobson were outside The Chalice pub."
He added the men, with their partners and friends, became aware "of a dark-coloured BMW being driven erratically" through the residential area.
Acid attacks: Bangladesh's hidden victims

Show all 5
As the vehicle made its first pass of the group, Mr Robinson told the court how he shouted: "Slow down, you t**ts."
A short time afterwards, the BMW returned, coming to an "abrupt halt" a few feet from the drinking party.
Mr Ubhi added: "He opened the front passenger door and shouted, 'What did you say?'
"As he then exited the car, brandishing the bottle, he said 'I've got acid'."
CCTV captures suspected acid attack in east London
He squirted the liquid at both men, hitting Mr Robinson's glasses and T-shirt, the court heard.
CCTV of the attack showed how the man doused with liquid quickly stripped off his shirt.
At Birmingham Magistrates Court, Mr Robinson, asked what he had thought in that moment, replied: "Not too good at the time of what were recent events (of acid attacks) in August and July."
Mr Hobson told the court he was also sprayed on his shirt after Kelly "came at me with the bottle".
Delivery riders join acid attack protest in Parliament Square
He added: "He'd shouted 'acid' and I thought if it had been, I'd have been in trouble - it had a smell like ammonia."
The fluid, although not acid, was described by Kelly as "watered-down cleaning solution" used to wash a conservatory earlier that day, and which he believed "wouldn't hurt anyone".
Kelly denied shouting he had said "acid".
He claimed to have acted in self defence when Mr Robinson came towards him with an ashtray in his hand and Mr Hobson had "thrown a punch".
World news in pictures

Show all 50
He said he squirted the liquid "to scare them", and only had the fluid because he claimed to have been working as a window cleaner at the time.
Both victims flatly denied Kelly's claim they had been the aggressors.
Mr Hobson said: "I've been a firefighter for 30 years, and I've been to a few acid attacks in my time, so I know what it can do - so yes, the adrenaline was flowing."
Giving his verdict, District Judge Neil Davison said: "It doesn't alter the fact that when he got out of the car, with a bottle, he wasn't acting with self defence."
Meanwhile, the car's driver Benjamin Prentice, of Hexton Close, Solihull, was fined £140 at an earlier hearing after admitting a public order offence in connection with the confrontation, on July 18.
Kelly will be sentenced next month and was warned he faces jail.
Press Association
Join our new commenting forum
Join thought-provoking conversations, follow other Independent readers and see their replies