Man who found a 'Picasso' in his attic admits it was all a hoax
He said the hoax was a piece of 'performance art'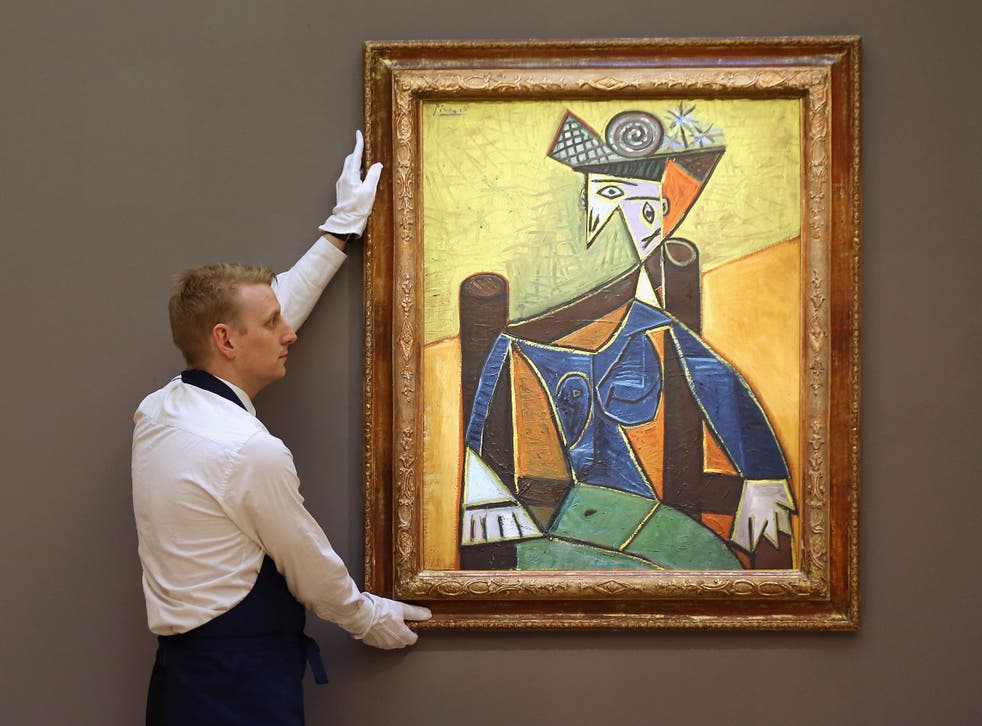 A man who claimed to have found a Picasso painting in his attic has admitted that his story was a hoax, part of a piece of "performance art" designed to raise awareness of Scotland's "struggling artists".
58-year-old Dominic Currie from Methil, Fife, made headlines in June, after he claimed to have a found a Picasso painting rolled up in his attic, which he said was given to his mother by a Russian soldier to whom she fell pregnant.
At the time he said that he had discovered that his real father was Nicolai Vladimirovich, a Russian soldier who his mother had met aged 19, during a holiday to Poland.
Separated by the Iron Curtain, he said they would write to each other, occasionally reuniting when she took trips to the Soviet Union. He said she always said he had given her the painting, which she could sell in order to make money to help with their baby. Currie said the pair then separated when his mother met a local man.
He said he had always dismissed his mother's story about the painting, but was shocked to discover the painting in a suitcase when clearing out his attic.
John Myatt's 'Genuine Fakes'

Show all 9
He also said that he found Russian documents and other period artefacts inside the suitcase, which supported his story.
However, he has now admitted that the story was a hoax all along, The Scotsman has reported.
Bendor Grosvenor, an art historian and dealer based in Edinburgh, investigated Currie's claims about the lost Picasso, and in the course of his search, found that a number pieces of Soviet memorabilia had been bought in the last six months with his wife's eBay account.
An item he bought on 1 April apparently bore a striking resemblance to one that held a picture of Currie's 'father'.
The painting was due to be examined by Christie's auctioneers on Wednesday, but Currie has since admitted the whole story was an "experiment" and a piece of "performance art."
Speaking to The Scotsman, he said: "It was a piece of performance art in order to raise awareness of the struggling artist in Scotland."
He said the piece was intended to draw attention to the problems facing Scotland's young artists, many of whom train and perfect their craft, only to end up abandoning it or working in menial jobs because they struggle to make a living from art.
He chose to use Picasso in his story due to the attention given to 'celebrity' artists, and said the piece had shown "the public's fascination with such icons in a day and age where good artists and art are overlooked".
Sketches and small drawings by Pablo Picasso regularly sell for tens of thousands of pounds, and in May, the final painting from his 'Women of Algiers' series sold for $179 million at Christie's.
If genuine, Currie's painting would have been worth millions. If only the talented forger didn't give himself up.
Join our new commenting forum
Join thought-provoking conversations, follow other Independent readers and see their replies