Man who twice appeared on The Jeremy Kyle Show wants to sue after claiming producers humiliated him
Matthew Quinn said he had been 'hard done-by big style' by the editing process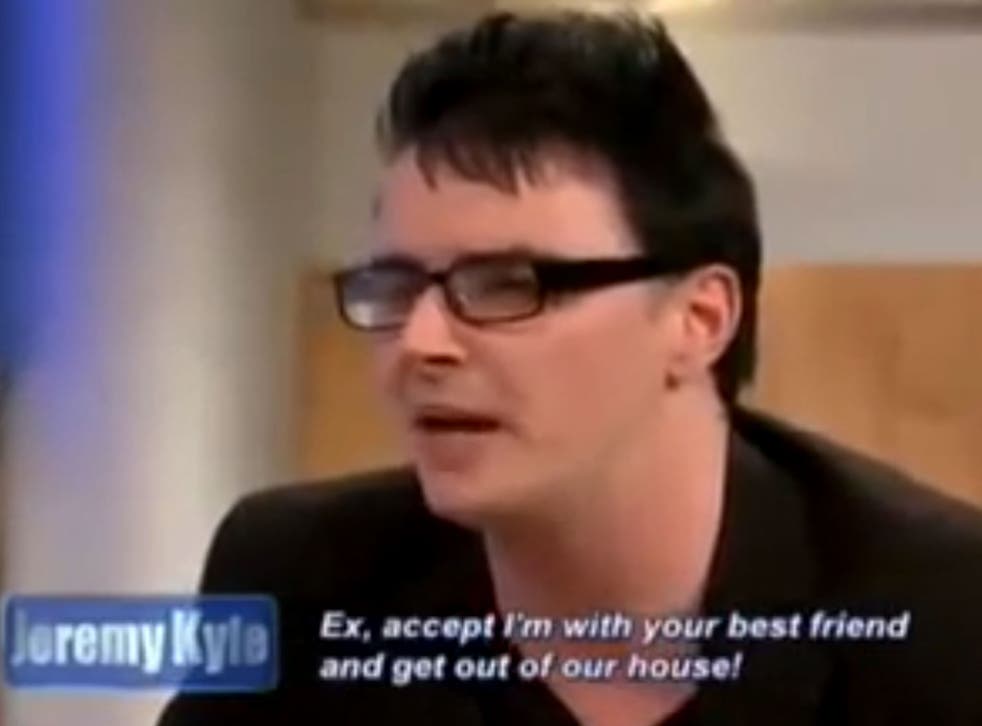 A man who punched his fiancée in the head is reportedly trying to sue producers on The Jeremy Kyle Show for making him "look bad".
Matthew Quinn, 25, has made two appearances with four different women on the controversial ITV daytime television programme.
But he claims he has been "hard done-by big style" by the editing process on the show, which sent taxis to transport him from Scotland to Manchester, the Daily Record reported.
Quinn, who has been engaged four times in the last three years, is reportedly trying to find a lawyer to take on his case.
The unemployed Quinn's most recent appearance on the show was in February. Speaking to the Daily Record, he said: "It was all supposed to be about me confronting my ex. Then Jeremy started having a go at me and I was like, 'What the hell'.
"I didn't think I would be portrayed like that. I'm looking for compensation. If they want to settle out of court, I'll settle out of court. If they want to humiliate themselves, they can be my guest and go to court."
In January 2012, Quinn, of Coatbridge, punched his second fiancée Alice Peters on the head. He was given a two-and-a-half year Community Payback Order but failed to complete it. He will be sentenced this month for the breach.
He first appeared on The Jeremy Kyle Show in 2012 in a programme about domestic violence. His first fiancée Sonja Colognori, whom he had dated for two months in 2011, said Quinn had punched her in the face during an argument.
Ms Peters also appeared on the same show - she confronted Quinn before he proposed to her on camera. Their relationship subsequently ended in March last year.
Ms Peters told the Daily Record: "He is the lowest of the low. I lived in fear of him.
"Everything is about money, control, violence and abuse.
"It is a scandal he is trying to get money."
Quinn later became engaged to Laura Lynskey. After they split up over claims she had cheated on him, Quinn proposed to her friend Jacqueline Scott.
Days after the engagement he went on The Jeremy Kyle Show for a second time with the two women. He said he intended to confront Ms Lynskey over her infidelity but was instead rounded on by Kyle.
Both woman support Quinn's claims that the show's editing vilified him.
A spokesman for The Jeremy Kyle Show told the Daily Record: "Mr Quinn has made no complaint to us and our records show he both signed a consent form and saw our aftercare team following the show. We would never 'bearbait' in any way."
Join our new commenting forum
Join thought-provoking conversations, follow other Independent readers and see their replies