Man who was struck and killed by lightning in Brecon Beacons 'was carrying a selfie stick'
The man was one of two people killed in separate lightning strike incidents that saw two more injured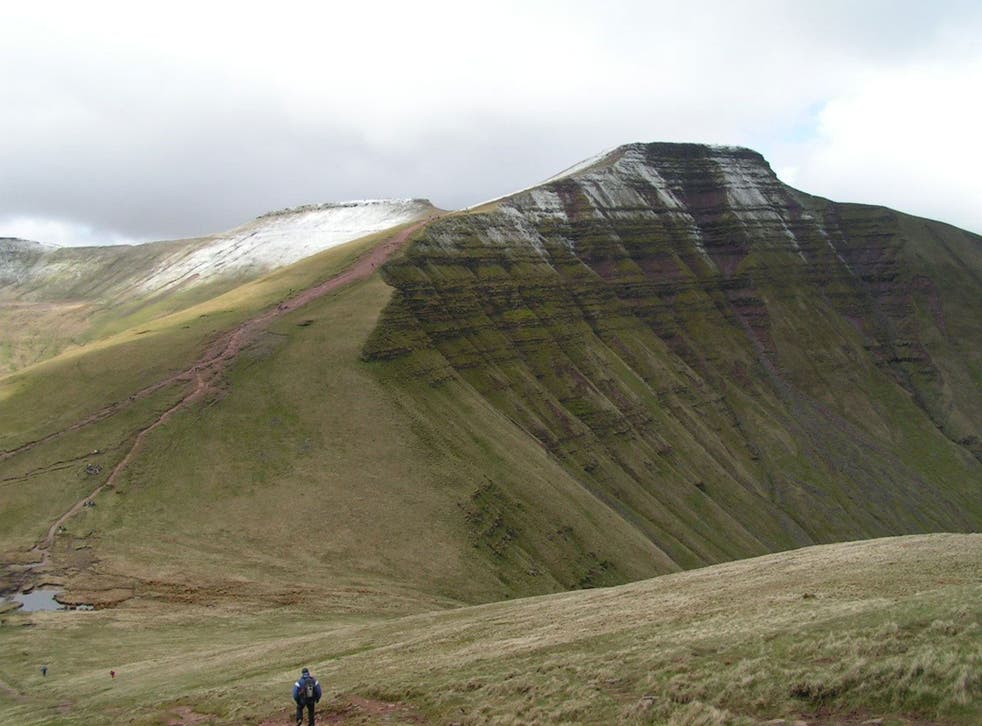 A man who was struck and killed by lightning in the Brecon Beacons is reported to have been hit by the bolt because he was carrying a selfie stick.
Two men died and a further two were injured on Pen y Fab in the Brecon Beacons mountain range on Sunday in separate incidents when a thunderstorm broke out unexpectedly.
The Telegraph reports that sources close to the rescue teams claim one of the dead men may have been struck because he was carrying a selfie stick – an extended metal arm that can hold a mobile phone and allow people to take pictures from a greater height.
Mark Jones, from Brecon Beacons mountain rescue, told WalesOnline that one of the victims was reached by a doctor within 25 minutes because the rescue team was already out on the range on a training exercise.
When the doctor arrived he found a Royal Marine cadet attempting to resuscitate the man, who was accompanied by the victim's colleague. The cadet had been training in the Brecon Beacons and had begun to help when he happened upon the incident.
"We ended up climbing over the top and that's when we saw the colleague of the gentleman. She was attempting to resuscitate him," James Nunn told the BBC.
The two men who died were hit in separate lightning strikes on the mountain, while two other men were hospitalised with their injuries at nearby Prince Charles hospital.
One man has been discharged, while the other has been transferred to the Morriston Hospital in Swansea, where he is receiving specialist care at the burns unit.
The identities of the men have not been revealed, though Dyfed-Powys Police said that all four men are believed to be from England.
The police added that the man who had been in a serious condition in hospital "has improved and is recovering".
One of the men who died was a leading a group of children as part of the Duke of Edinburgh awards scheme, according to The Telegraph.
Dyfed-Powys police were unable to confirm whether one of the victims had been carrying a selfie stick.
Register for free to continue reading
Registration is a free and easy way to support our truly independent journalism
By registering, you will also enjoy limited access to Premium articles, exclusive newsletters, commenting, and virtual events with our leading journalists
Already have an account? sign in
Register for free to continue reading
Registration is a free and easy way to support our truly independent journalism
By registering, you will also enjoy limited access to Premium articles, exclusive newsletters, commenting, and virtual events with our leading journalists
Already have an account? sign in
Join our new commenting forum
Join thought-provoking conversations, follow other Independent readers and see their replies