Manchester Airport flights grounded as power failure prevents aircraft refuelling
Dozens of departures and arrivals cancelled as passengers report being stuck on runway for hours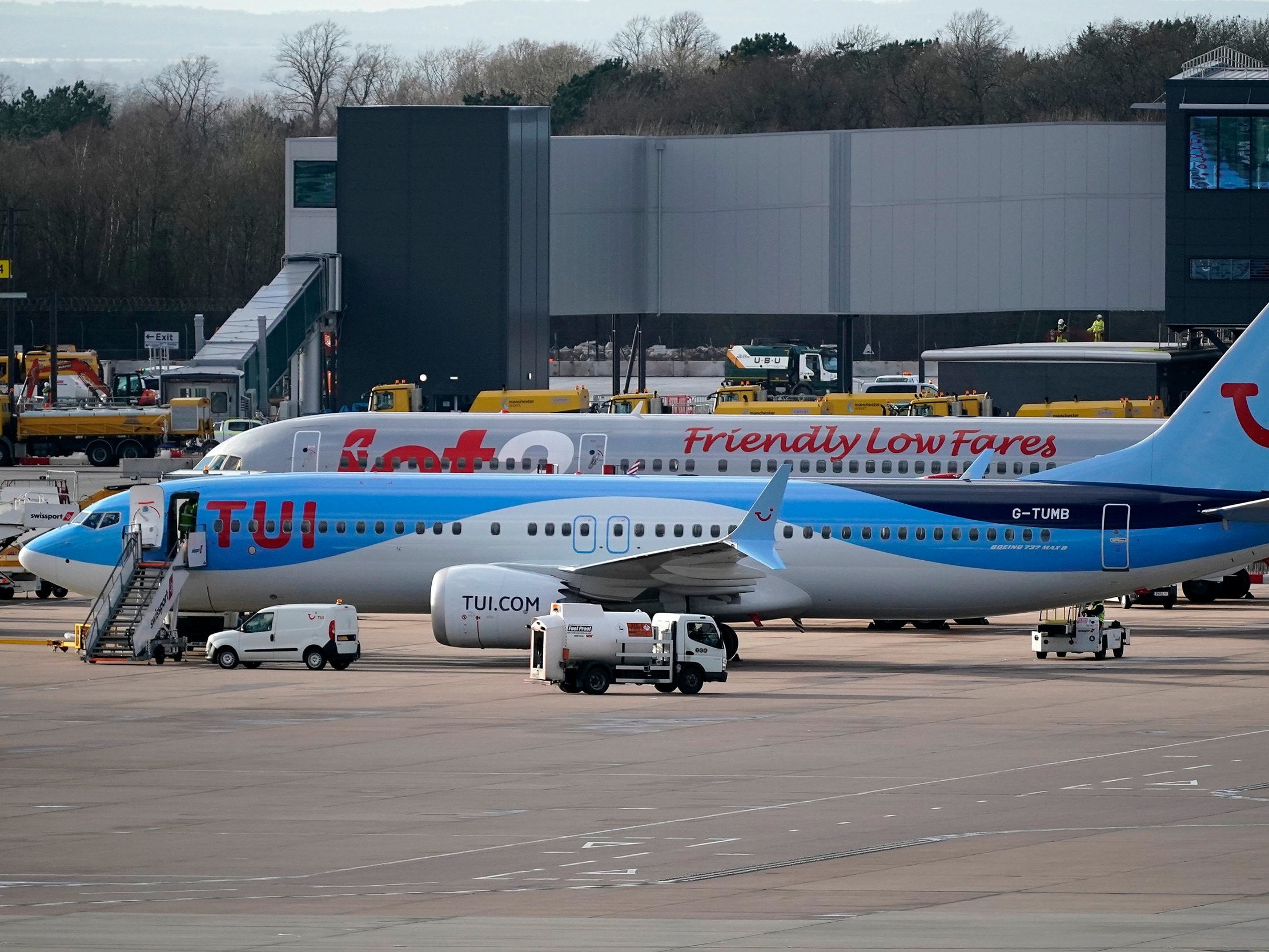 Dozens of flights have been grounded at Manchester Airport after a power failure prevented the refuelling of aircraft.
Passengers reported being stuck on the runway for over four hours as engineers attempted to fix the problem.
More than 80 flights from and to the airport have been cancelled, with more than 40 arrivals and departures on easyJet axed or delayed overnight – affecting 7,000 passengers.
Most are European departures, to destinations as far away as Tenerife, Prague and Preveza in Greece. Two flights to Belfast International and back have also been grounded.
Around 3,000 Ryanair passengers have had their flights cancelled, with links to and from Dublin, Lisbon, Malaga, Oslo, Palma and Rome among those affected.
Flybe has cancelled links with Exeter, Belfast City, Southampton, Aberdeen, Edinburgh, Hanover and the Isle of Man.
Air France, Eurowings, KLM, Loganair, Lufthansa and SAS have also cancelled flights.
The world's healthiest and happiest airports
Show all 8
As the evening wore on, many flights which had already been boarded in the hope of fuelling being available were cancelled.
One Aer Lingus flight to Dublin is showing a delay of seven hours, to 4.10am on Monday.
The Emirates Airbus A380 flight to Dubai, carrying around 500 people, is currently showing a delay of four hours. Many of the passengers will miss onward connection at the airline's hub.
Under European air passengers' rights rules, airlines must provide accommodation, meals and alternative flights to passengers whose departures are disrupted.
One passenger on board a plane stuck on the ground since 4pm on Sunday said that he had been told the fault was unlikely to be fixed before 10pm.
"People have been really patient and understanding so far but are reasonably keen to get off the plane now," Ellis Davies tweeted.
"Still waiting to disembark our cancelled flight as ALL the buses are being used to ferry people are being used. Staff are doing their best here but someone higher up the chain deserves sacking for this shambles."
Manchester Airport said in a statement: "Due to a power issue this afternoon there is currently an issue with the fuel supply at the airport and we have engineers on-site working to fix this."
It urged passengers to contact their airlines for flight information and updates.
Manchester Airport unveils 'private jet' experience even for Ryanair passengers
An easyJet spokesperson said: "Due to a current fuel system failure at Manchester Airport easyJet like all airlines operating at the airport is experiencing disruption to its programme.
"We advise all customers due to travel to and from Manchester airport to check the status of their flights on our Flight Tracker.
"Although this is outside of our control, we would like to apologise to all our customers for any inconvenience and would like to reassure them we are doing all possible to minimise any disruption.
"Passengers at the airport were provided with regular information updates, refreshments and hotel accommodation where required."
With no clear idea of when fuelling can resume, there are fears about the start of the working week on Monday. Key links to Amsterdam, Frankfurt and Paris – used by both business travellers and leisure passengers connecting to long-haul flights – may be affected.
More than 80,000 passengers are due to fly in or out of Manchester on Monday.
Join our commenting forum
Join thought-provoking conversations, follow other Independent readers and see their replies