Manchester attack victim's mother urges public to forget 'nobody' terrorist on first anniversary
'He should be forgotten, but the people he killed should never be forgotten'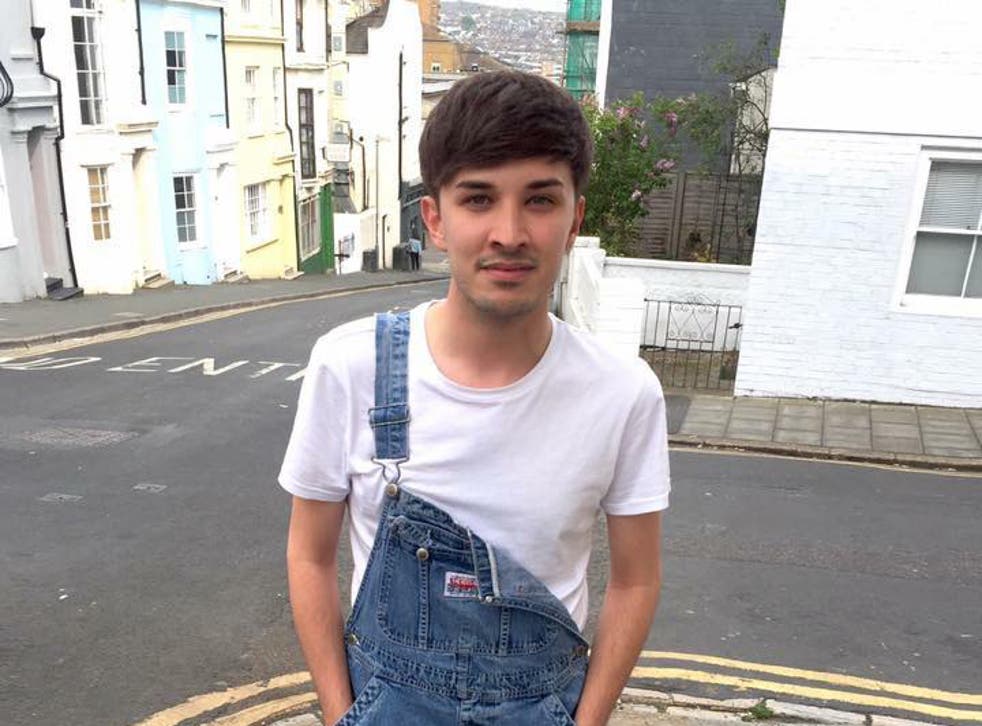 The mother of a Manchester attack victims has called on people to remember those who died, rather than the "silly boy" who killed them.
Figen Murray's son, 29-year-old Martyn Hett, was among the 22 people killed as they left an Ariana Grande concert on 22 May last year.
With the anniversary approaching, she said their names "have to stay in people's minds not just now but in the future", rather than the terrorist who took their lives.
"I will never use his name – he doesn't deserve it," Ms Murray told The Independent. "He's a nobody, he's just a silly boy who had his little rucksack, who thought he was important and doing something clever.
"He was a foolish young man; I can't give him any more importance. He should be forgotten, but the people he killed should never be forgotten."
She is planning a private tribute to her son, who was mourned by a large community of family, friends and fans who knew him for his online wit and television appearances on shows including Come Dine With Me.
Mr Hett, a PR manager, went viral on Twitter in 2016 after sharing an image of his mother's unsold products at a craft fair – causing her online shop to sell out.
Ms Murray will release two balloons containing her son's names and other victims on Tuesday, which will carry wildflowers to attract the symbolic Manchester bee and other insects.
With the approach of official commemorations, she condemned the Football Lads' Alliance (FLA) protest group for "showing disrespect" by marching in the city on Saturday.
The FLA, which was founded in June last year, rejects accusations of racism and extremism and claims to be trying to improve the monitoring of terror suspects and help victims' families.
Anti-racist demonstrators claimed they outnumbered the FLA by two to one on the day, when police kept opposing groups apart.
Dan Hett, Martyn's brother, told crowds it had been "incredibly difficult" to deal with some right-wing commentary around the attack.
He accused the FLA of "hijacking the anniversary of the attack to peddle their racist, Islamophobic views".
Superintendent Chris Hill of Greater Manchester Police said such protests "can cause tensions, can be intimidating to those in the vicinity, and can be very emotive, particularly taking into consideration the anniversary that we are marking this weekend."
"I would like to remind everyone that we are stronger together and hatred towards one another is not welcome in this city, at any time," he added.
Ms Figen, her son, and survivors of the Manchester attack are among the signatories of an open letter, calling on the British public to help fight terror by rejecting hate in all its forms.
"As we know from our own experience, terrorists have targeted the innocent regardless of faith, ethnicity or politics for generations," it says.
"What binds these extremists together – is not any particular belief – it is the hatred of people not like them – and the willingness to use violence against innocent civilians. It is this that we must take on and defeat."
Fire service did not arrive at scene of Manchester terror attack for over two hours
The letter is from the Survivors Against Terror group, which includes bereaved families and survivors from atrocities including Isis executions, the Paris and Brussels attacks, Tunisia Beach massacre, Bali bombing and IRA attacks.
It calls on people to honour anniversaries by focusing on the memory of those who have been killed, call on media and social media organisations to shut down those driving hate and support the emergency services.
"Take on hatred wherever you find it," the letter continues. "Very few of us will ever meet a terrorist, but lots of us will experience those driving hatred.
"Hatred is the sea that terrorists need to swim in; if we take on that hatred, we dry up that sea."
Ms Murray said the group is hoping to create a united front against all forms of terrorism, adding: "Terrorism in all shapes and forms isn't good, hatred isn't good. It carries on worldwide and as a human race we have to say 'enough is enough'.
"There's a lot of love out there and that is always going to be stronger than anything these people are trying to achieve."
After the five terror attacks that struck the UK last year and the foiling of 12 other Islamist plots since March 2017, she fears more bloodshed will occur.
"This is not the end of it – it's almost like a ceasefire at the moment," the mother added. "Things have gone quiet here in the UK but not in other places – hatred and killings continue."
Manchester explosion in pictures

Show all 37
Police continue to investigate the Manchester attack, which left more than 800 people with "physical and psychological injuries".
The bomber's brother Hashem Abedi remains in custody in Libya, and British authorities have applied to extradite him back to the UK to stand trial for allegedly helping the plot.
"The events of 22 May will forever be etched into the history of Manchester," Assistant Chief Constable Russ Jackson said.
"After the initial surge of officers we had during the first few weeks, we have since sustained a team of around 100 investigators working full-time on this investigation.
"They have been interviewing witnesses, painstakingly working through thousands of hours of CCTV, considering forensic material and piecing together evidence."
Mr Jackson said he was grateful to Libyan authorities for considering the extradition request, adding: "In the meantime, we will continue to gather evidence, searching for as much detail about what happened and evidence of anyone responsible whilst supporting the families, many of whom who are going through unimaginable pain."
A national one-minute silence will be held at 2.30pm on Tuesday, when Prince William and Theresa May will be among those attending a remembrance service at Manchester Cathedral alongside families, survivors and first responders.
Later, more than 3,000 singers from local choirs will join forces and share the spirit of solidarity at the Manchester Together - With One Voice event, including a choir of people who were at the arena when the blast struck.
At 10.31pm, bells will ring out from buildings across the city centre to mark the moment of the attack. Other commemorations include messages on Trees of Hope through Manchester, and a charity football match between emergency services and celebrities on Sunday.
Register for free to continue reading
Registration is a free and easy way to support our truly independent journalism
By registering, you will also enjoy limited access to Premium articles, exclusive newsletters, commenting, and virtual events with our leading journalists
Already have an account? sign in
Register for free to continue reading
Registration is a free and easy way to support our truly independent journalism
By registering, you will also enjoy limited access to Premium articles, exclusive newsletters, commenting, and virtual events with our leading journalists
Already have an account? sign in
Join our new commenting forum
Join thought-provoking conversations, follow other Independent readers and see their replies