Manchester Arena bomber's brother 'admits terror attack was for Isis'
Isis claimed responsibility for the terror attack but Hashem Abedi had previously denied any knowledge or involvement
Lizzie Dearden
Security Correspondent
Wednesday 09 December 2020 18:26 GMT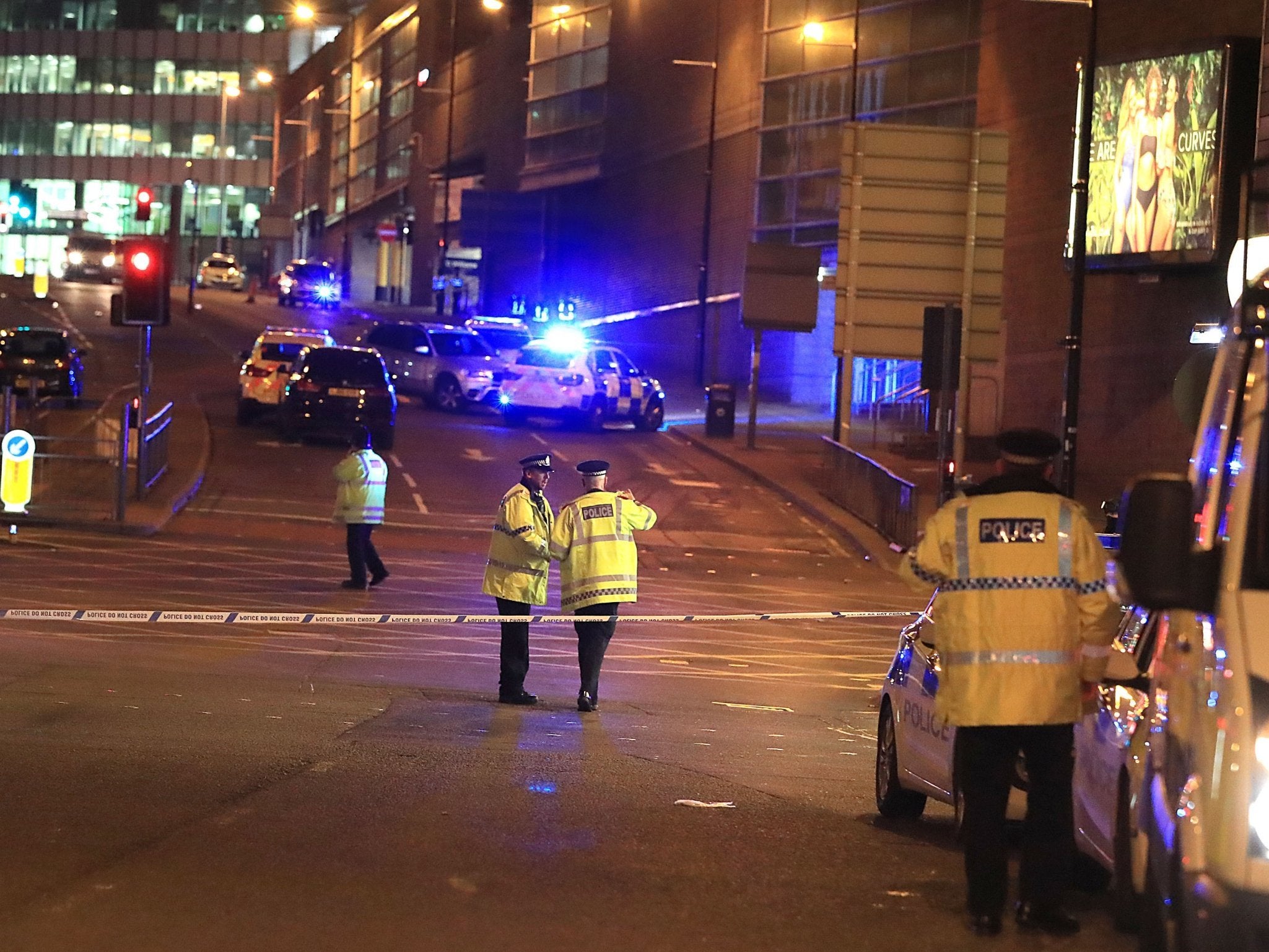 The Manchester bomber's brother said they launched the terror attack in support of Isis, an inquiry has heard.
Hashem Abedi denied involvement in the plot until October this year, after he was jailed for life for his part in the murders of the 22 victims.
Further details from his admissions, which came in an interview inside prison with the public inquiry's legal team, were revealed on Wednesday.
Paul Greaney QC, counsel to the inquiry, said: "Hashem Abedi said he was a supporter of violent jihad in the sense he supported the institution of sharia law through violence and he considered violence was justified in order to bring about change in society."
He said Hashem's position was "exposed starkly" when he was asked what action he had taken to support Isis and replied: "The Manchester attack."
Isis claimed responsibility for the bombing, which was the second and deadliest terror attack in Britain in 2017, following the Westminster Bridge attack in March.
Mr Greaney said Hashem, 23, handed a prepared statement to the inquiry's legal team setting out his motivations for the bombing.
"To put it in simple terms, it represents pro-Islamic State [Isis] propaganda," he added.
Det Ch Supt Simon Barraclough, who led the investigation into the bombing, agreed that publishing Hashem's written statement or footage of his interview would amount to disseminating Isis propaganda that may encourage further attacks.
Hashem previously denied knowing of his brother Salman's plans, or involvement in the blast that killed 22 victims in May 2017.
He pleaded not guilty at his murder trial and was jailed for life in August after a trial that delayed the public inquiry, adding further distress to the victims' families.
But in October, he told two members of the inquiry's legal team in a videoed confession that he had played a "full and knowing part" in assisting his brother.
At his trial, Mr Justice Jeremy Baker said the brothers chose to target an Ariana Grande concert together, and "it was their intention to specifically target" young fans, including children.
Hashem had travelled to Libya before the bombing and was extradited to the UK after being detained by local security forces.
The inquiry heard that he refused to answer police questions, and that a prepared statement denied any involvement in the terror attack, knowledge of his brother's plans or holding extremist beliefs.
Hashem claimed that he was "shocked" when his brother blew himself up and "felt bad for everybody".
Their parents, Ramadan Abedi and Samia Tabbal, are also suspects in the case and older brother Ismail Abedi is wanted for questioning.
The inquiry heard that Ramadan messaged his sister in Canada the day after the attack to say Salman had "blown himself up".
"Allah is the predominant. I did my best," he added. ""One month ago I went and returned them back and when I found out their thinking is wrong. She then went and gave him the passports. She told me he is going for Umrah (pilgrimage).
"I did not know anything about him until he travelled four days ago."
Police who examined the social media and networking activity of members of the Abedi family found indicators of extremist beliefs, the inquiry was told.
A Facebook account used by the bomber's mother showed "likes" for armed groups involved in the Libyan civil war, including the February 17th Martyrs Brigade that Salman may have fought with.
There was also a like for Libya Shield Force which is reported to have links to al-Qaeda".
Images from devices recovered at the home of the bomber's older brother, 27-year-old Ismail, indicated he was "sympathetic to the ideals of Isis".
He was arrested the day after the attack but released without charge. He has denied any involvement with the bombing but is refusing to assist the inquiry.
It heard that extremist images were found when he was stopped at Heathrow Airport when returning from his honeymoon in September 2015.
His phone contained numerous "jihadi nasheeds", Arabic songs, that encouraged the killing of infidels and suicide missions, as well as Isis propaganda.
Ismail's Facebook account, which was examined at the same time, contained images of dead bodies.
It also showed images of him holding a firearm, a rocket launcher, a machine gun and in camouflage clothing with what appeared to be an Isis logo in flames behind him.
He was also pictured holding a rifle with the February 17th Martyrs Brigade flags in the background, and captured sitting beside the son of Anas al-Libi, who was holding a pistol.
The inquiry has heard Libyan national al-Libi had close links with al-Qaeda and its leader Osama bin Laden.
He died of natural causes before he was due to face trial for his suspected involvement in the 1998 US embassy bombings, which killed more than 200 people in Kenya and Tanzania.
The public inquiry continues.
Additional reporting by PA