Manchester attack: JustGiving suspends withdrawals from more than 200 fundraising pages over fraud fears
The Charity Commission warned con artists were seeking to exploit the British public's generosity 'for fraudulent, selfish purposes'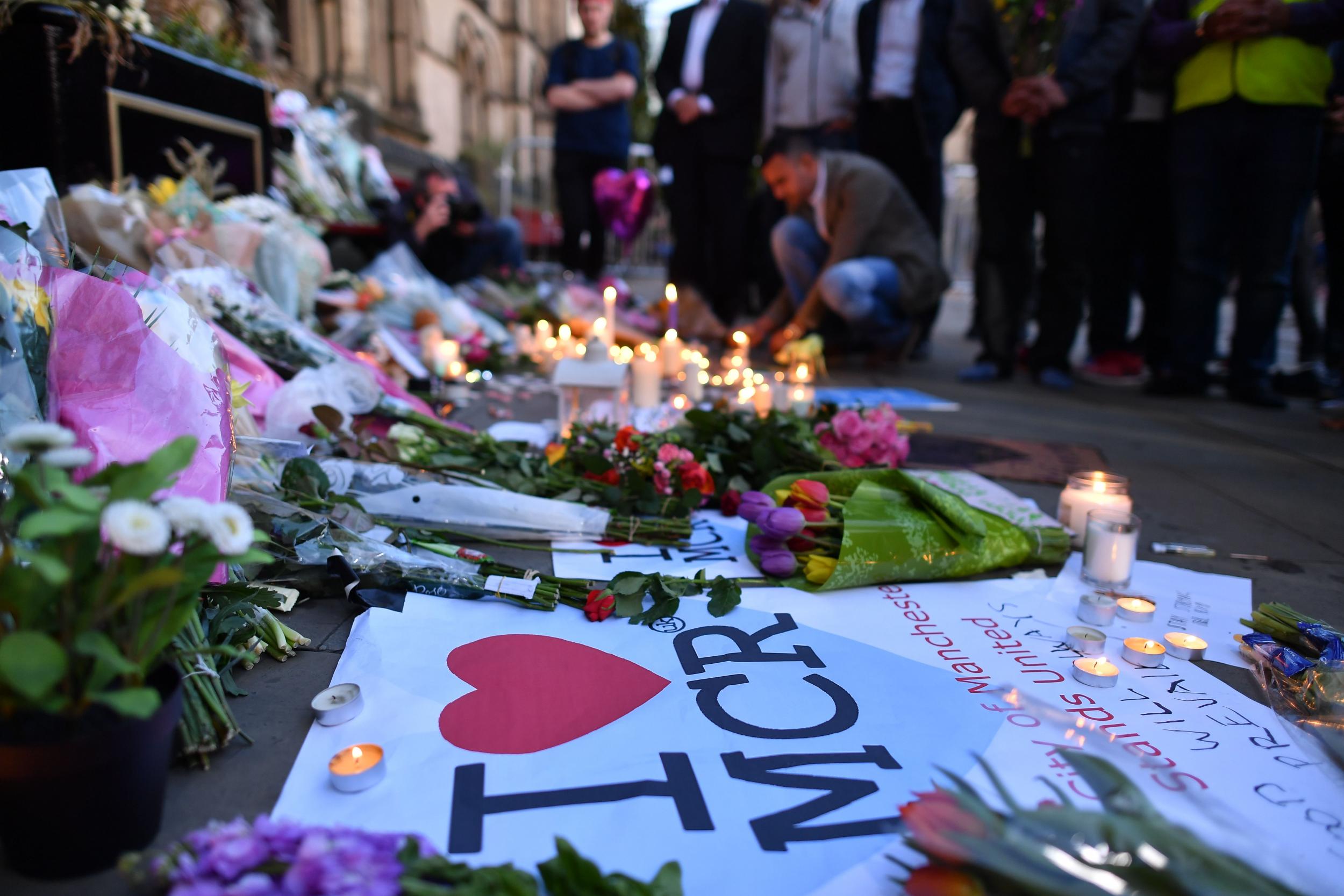 ​JustGiving has placed more than 200 fundraising pages in "quarantine" over fears fraudsters are looking to exploit the Manchester bombing with fake appeals.
The charity donations website has suspended withdrawals from accounts set up in response to the suicide attack and said no money would be released to pages' founders unless it was satisfied they were legitimate.
The Charity Commission took the unusual step of directing the public towards a specific appeal, the We Love Manchester Fund, which has raised more than £5m since being launched on Tuesday.
David Holdsworth, the commission's chief operating officer, said: "The British public are incredibly generous, especially in response to supporting those at times of suffering and need.
"Sadly, during such periods of especially generous giving, there are a small minority of those who seek to exploit that goodwill for fraudulent, selfish purposes."
JustGiving emailed fundraisers this week to inform them pages had been placed in "quarantine" while it sought to ensure the people behind them were not linked to fraud.
"We will start speaking to the individuals who have set up pages for specific victims about whether they have personal links with the families," a JustGiving spokesman told the Guardian.
"We are working with Greater Manchester police and we think in the vast majority of cases the page owner will say can you pass the money on.
"None of this money will be released until we are satisfied and if someone refused to allow us to pass money on to the families ourselves then obviously that would raise concerns with us."
JustGiving is investigating more than 30 concerns raised by members of the public about the legitimacy of pages.
Muslim man comforts elderly Jewish woman in symbol of Manchester unity
Show all 4
More than 200 members of the public have set up appeals dedicated to the victims on Monday night's atrocity, which killed 22 people and injured 66 at Manchester Arena.​
The UK's Fundraising Regulator, which sets an industry code of practice, has recommended well-wishers donate to the We Love Manchester Fund or directly to registered charities.
Chief executive Stephen Dunmore said: "It is vital that the public has confidence their money is going where it's intended."
The We Love Manchester Fund was launched British Red Cross and Manchester City Council and has been backed by celebrities including Liam Gallagher and Tom Hardy.
It later merged with an appeal set up by the Manchester Evening News, which has raised more than £1.7m.
All money donated will go directly to help the families and dependents of those killed and injured in the attack.
Although distribution details are still being finalised, Lord Mayor of Manchester Eddy Newman said donations would help ease families' suffering and ensure the bereaved and those having to care for the seriously injured would not face short-term financial difficulties.
He added: "I have been overwhelmed by all the support coming from across the world to help those affected by this terrible tragedy. People across the globe have been struck by our city's defiance and resilience and want to help. It will make a real difference to those affected."