Manchester attack victim cheated death by a millimetre after being hit by bolt that pierced his heart
'I felt something in my chest and I started running down. I felt a lot more shrapnel hit me... and eventually collapsed and fell on the floor'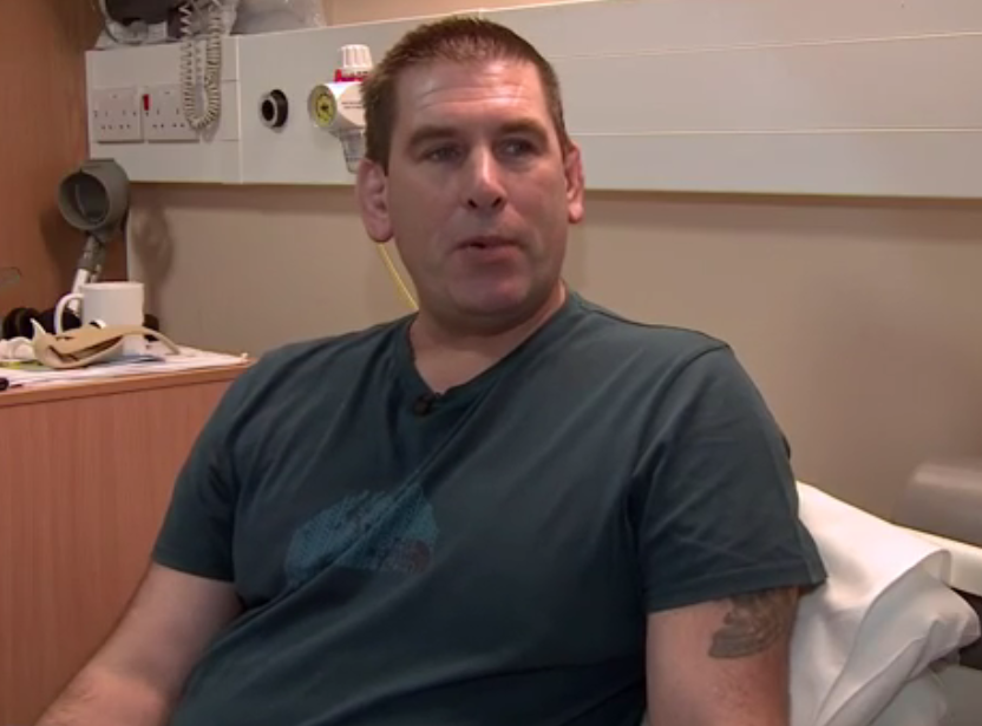 A man who was injured in the Manchester attack has told how he was a millimetre from death after a bolt pierced him through the heart.
Robby Potter, from Wirral in Merseyside, was struck when the bomb went off as he waited for his children in the lobby of Manchester Arena with his partner, Leonora Ogerio.
The father-of-two would have died if the bolt had struck just a millimetre either side of where it landed.
Speaking to the BBC, Mr Potter, who remains in hospital three months after the attack, described seeing the face of the bomber Salman Abedi, who was stood just metres away from him before he detonated his device.
"I actually looked at the idiot – the bomber – he was only 10m away from me. I remember his face to this day," said Mr Potter.
Recounting the moment the bomb exploded, he said: "It was like a cloud of mercury exploding – you could see bits of silver everywhere, which was obviously the nuts and bolts he had packed into his bag.
"I felt something in my chest and I started running down. I felt a lot more shrapnel hit me... and eventually collapsed and fell on the floor.
"The doctor called me a miracle lad. Even after the operation... he said it was still touch and go."
The bolt was removed from Mr Potter's heart at the University Hospital of South Manchester by surgeon Kandadai Shadri Rammonhan.
Mr Rammonhan told the BBC: "[The bolt] was wedged between the back wall and the front wall of the two blood vessels, so a millimetre either way at any velocity – and thankfully it didn't – we wouldn't be having this conversation in this setting."
One Love Manchester

Show all 12
Ms Ogerio was also seriously injured in the attack, leaving her with multiple fractures in each leg. She too remains in hospital three months on.
Speaking of the moment she first woke up from a sedated state in hospital, she said: "First question I asked was: 'Where is he?'. They said: 'He is in the same hospital' and I started to cry."
She added: "We want to look after each other, but we can't do that because we are both on the mend."
Register for free to continue reading
Registration is a free and easy way to support our truly independent journalism
By registering, you will also enjoy limited access to Premium articles, exclusive newsletters, commenting, and virtual events with our leading journalists
Already have an account? sign in
Register for free to continue reading
Registration is a free and easy way to support our truly independent journalism
By registering, you will also enjoy limited access to Premium articles, exclusive newsletters, commenting, and virtual events with our leading journalists
Already have an account? sign in
Join our new commenting forum
Join thought-provoking conversations, follow other Independent readers and see their replies