Salman Abedi travelled through Turkey and Germany four days before launching Manchester suicide attack
Intelligence services say bomber flew back to UK via Istanbul and Düsseldorf 
Lizzie Dearden
Thursday 25 May 2017 09:33 Comments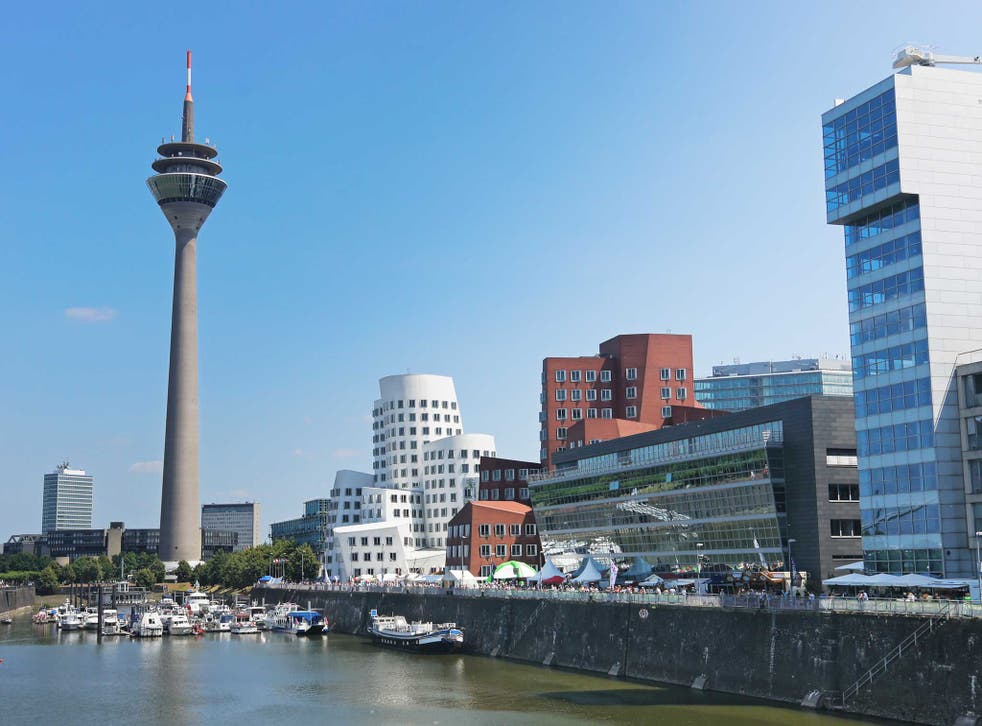 The Manchester bomber flew back to Britain via Turkey and Germany just four days before carrying out his attack, it has emerged.
Investigators are attempting to piece together Salman Abedi's movements in the days before the bombing, which left at least 22 people dead in Manchester Arena.
German intelligence services said Abedi flew to the city via Istanbul and Düsseldorf, although questions remained over the 22-year-old's previous location.
France's interior minister previously said Abedi had visited Libya "and then most likely gone to Syria", although no concrete evidence has emerged to support the claim.
Analysts pointed out that Turkey is a frequent transit point for Isis fighters crossing the border to and from Syria by land.
But a Turkish official told the BBC that Abedi was only passing through by air from another country, adding: "To the best of our knowledge, Abedi transited through Istanbul and did not spend time in Turkey."
Manchester attacker Salman Abedi: What we know so far
German authorities confirmed he arrived in Düsseldorf on 18 May but said he did not leave the airport.
There were concerns Abedi may have had links with Islamists in the area, which is regarded as a hotbed of jihadis, but police said an initial investigation did not reveal any contacts.
"He spent a short time in the airport's secure transit area," a statement by Düsseldorf police and North Rhine-Westphalia security services said.
"Intensive investigations have so far revealed no further findings on the suspect's connections with North Rhine-Westphalia."
Investigators told Der Tagesspiegel Abedi had also passed through Prague, in the Czech Republic, on his way back from Libya last week.
Intelligence sources said Abedi was not on the Schengen Information System – from which the UK is exempt – or on a list of potential Islamists being tracked through Europe.
He is said to have previously passed through Germany in 2015, Focus Online reported, flying via Frankfurt on that occasion.
Previous reports said Abedi was in Libya, where his parents and siblings live, in the weeks before the attack.
"He went to Libya three weeks ago and came back recently, like days ago," a friend told The Times.
Amber Rudd, the Home Secretary, confirmed Abedi had recently returned from Libya before launching the bomb.
"When this operation is over, we will want to look at his background and what happened, how he became radicalised and what support he might have been given," she said.
Abedi and his brother had remained living in the UK after their parents, who originally came to Britain as Libyan refugees, returned to the country with their siblings.
Acquaintances said Abedi made frequent visits to Libya, coming back "a different guy" after one trip in 2011, swapping his previous lifestyle including alcohol and cannabis for apparent piety.
British security services are examining Abedi's links to the country, where thousands of foreign fighters are believed to be embedded with warring parties including Isis.
The group has taken advantage of widespread lawlessness since the British-backed ousting of Muammar Gaddafi to gain a foothold in Libya, seizing territory and setting up terror training camps used to plan attacks in Europe.
Investigators believe Abedi was part of a larger Isis-inspired terror network, pointing to the relative sophistication of the bomb he used to massacre 22 people and injure more than 60 others at Manchester Arena.
Manchester explosion in pictures

Show all 37
The device, contained in a bag packed with nails, was believed to use an explosive known as TATP that has become Isis' hallmark in atrocities including the Paris and Brussels attacks, as well as in plots across Europe.
British security services are under scrutiny after leaked reports claimed Abedi's parents had alerted authorities to his radicalisation in Manchester, persuading him to come to Libya and confiscating his passport until he claimed he wanted to go on a pilgrimage to Mecca.
The Home Secretary, Amber Rudd, admitted the 22-year-old was known to intelligence agencies "up to a point".
Two men were arrested by police in Manchester overnight, bringing the number of suspects in custody to eight, following raids across the city and in Wigan and Nuneaton.
His father, Ramadan Abedi, was arrested in Tripoli alongside his brother Hashim, who Libyan security forces said was "aware of all the details" of the attack.
Abedi's older brother Ismail, 23, was detained in south Manchester on Tuesday.
Ramadan had earlier claimed his brother was innocent, saying: "We don't believe in killing innocents. This is not us."
But a spokesperson for Libyan authorities said one of Abedi's final acts was to ring his mother, adding that Hashim had told officials: "I know everything about my brother, what he was doing there in Manchester."
Register for free to continue reading
Registration is a free and easy way to support our truly independent journalism
By registering, you will also enjoy limited access to Premium articles, exclusive newsletters, commenting, and virtual events with our leading journalists
Already have an account? sign in
Join our new commenting forum
Join thought-provoking conversations, follow other Independent readers and see their replies