Manchester Central Library: Fears that tens of thousands of books may have been pulped during £170m restoration of building
A high-profile campaign by famous authors was told a cull of 240,000 items had been halted following their intervention
Paul Gallagher
Friday 13 February 2015 18:38 Comments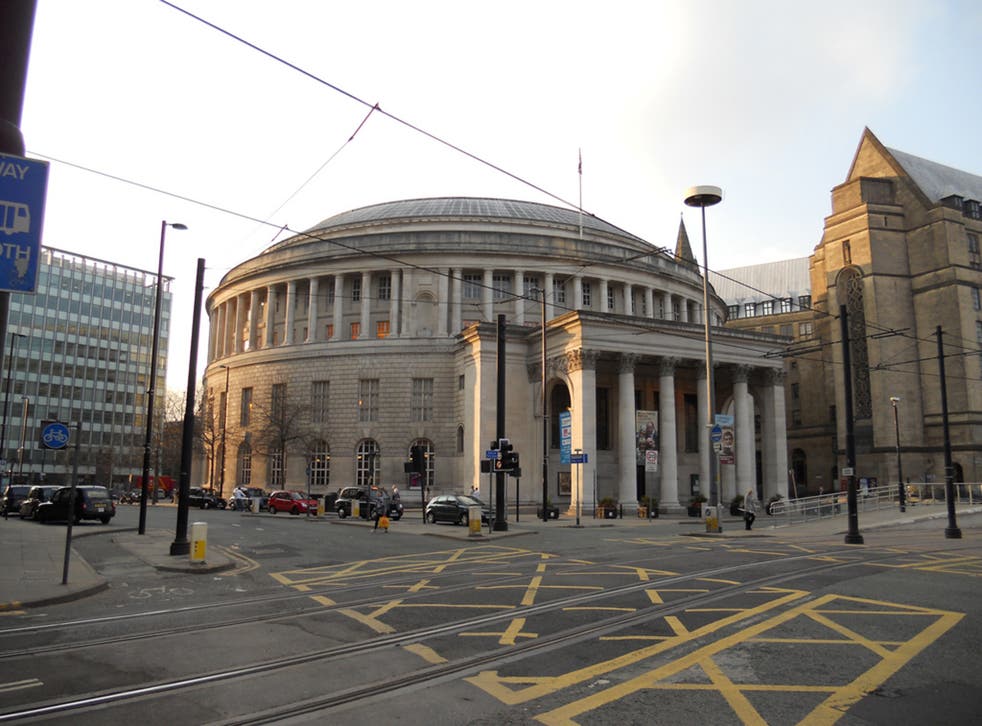 Fears are growing that tens of thousands of books have been secretly destroyed by Manchester Central Library, despite a high-profile campaign by famous authors who were told a cull of 240,000 items had been halted following their intervention.
Carol Ann Duffy, Simon Armitage and Jeanette Winterson were among the writers who had called for an end to the pulping of non-fiction titles during the library's £170m restoration in 2012. They described it as "cultural vandalism on an industrial scale". Nothing more was heard until the Friends of Central Library group recently submitted a Freedom of Information request.
Neil MacInnes, Manchester's head librarian, wrote in an email that about 240,000 items, representing more than 40 per cent of the reference stock, were "withdrawn and are no longer available".
Two philatelic collections were sent to the British Library and other collections sent out on loan have subsequently been returned. There were no losses to the special collections, rare books, local history collections or the City Archives, but most non-fiction books were sold to a local company, Revival Books, which disposed of them.
Councillor Rosa Battle, executive member for culture and leisure, said: "The only books which were withdrawn as part of this vital housekeeping exercise were those which were duplicated, outdated or otherwise obsolete. The team ensured that the depth and breadth of the general reference collection was good across all subject areas."
The Friends of Central Library said in a statement: "For [library staff] to have quietly and systematically disposed of 240,000 publicly owned library books with no public notification... is, we think, morally reprehensible... what has been lost are the irreplaceable collections of reference and lending non-fiction books, covering every conceivable subject, giving that extraordinary breadth and depth of subject coverage that only long-established libraries can provide."
Register for free to continue reading
Registration is a free and easy way to support our truly independent journalism
By registering, you will also enjoy limited access to Premium articles, exclusive newsletters, commenting, and virtual events with our leading journalists
Already have an account? sign in
Join our new commenting forum
Join thought-provoking conversations, follow other Independent readers and see their replies