Manchester protest: Police admit pictures of woman exposed during arrest make for 'uncomfortable viewing'
A woman protester got partially exposed during the scuffle, leading to an outcry from people over excessive police force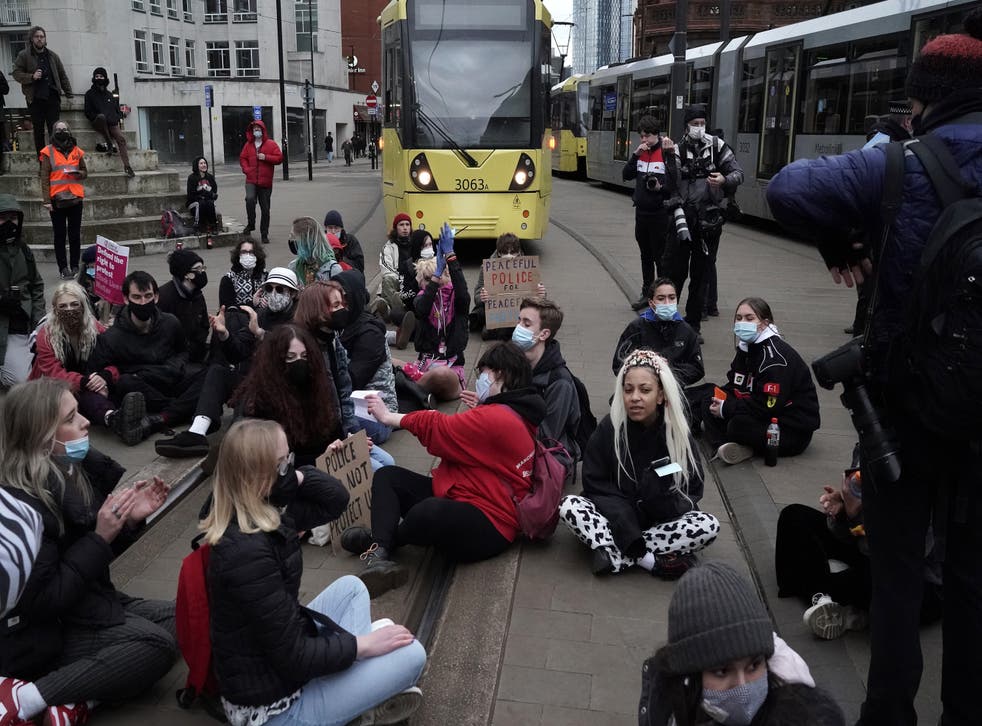 Manchester police have expressed regret and admitted that pictures of a woman who was left partially exposed during the ongoing "kill the bill" protests last week in the area make for "uncomfortable viewing."
The incident took place on Saturday at the Manchester city centre where protesters were obstructing tramlines to voice their opposition against the government's new Police, Crime, Sentencing and Courts Bill.
The UK has witnessed widespread protests against the bill that gives the police in England and Wales more powers to regulate protests by imposing conditions on non-violent agitations, including those deemed too noisy or a nuisance by the home secretary.
According to a video of the incident, the Greater Manchester Police (GMP) gave protesters repeated warnings to vacate the tram lines before making the arrests. While the GMP was arresting the protesters, one of the women resisted due to which police resorted to forcefully take her to the van.
During that process, she got partially exposed leading to comments from people asking the police to cover her up. They alleged that the police used excessive force.
Read more:
The police faced a backlash as pictures of the partially exposed woman were shared on social media. Following the incident, Andy Burnham, the mayor of Greater Manchester, had tweeted that he has sought a full explanation from the police for the incident.
The GMP admitted that her pictures make for uncomfortable viewing. It conducted an urgent review and on Tuesday, in a statement, expressed regret in their initial review of the incident which includes body-worn video from the arresting officers.
Please be advised the video below contains swearing
"While it is clear the circumstances were made incredibly difficult and the outcome was not deliberate, the incident was indeed regrettable. The protester involved has been spoken to by a senior officer who has apologised for any distress caused and has informed them of our findings," said the GMP in the statement.
The police also said no "formal complaint" has been made to them and no misconduct has been identified. "All our operations and procedures are subject to debrief and review and this incident will be incorporated into future learning," the police said.
Join our new commenting forum
Join thought-provoking conversations, follow other Independent readers and see their replies