Strippers left feeling 'violated' and in 'fear' after private investigators secretly film nude dances for undercover sting
'We have a right to our body, despite what we do for a job,' says dancer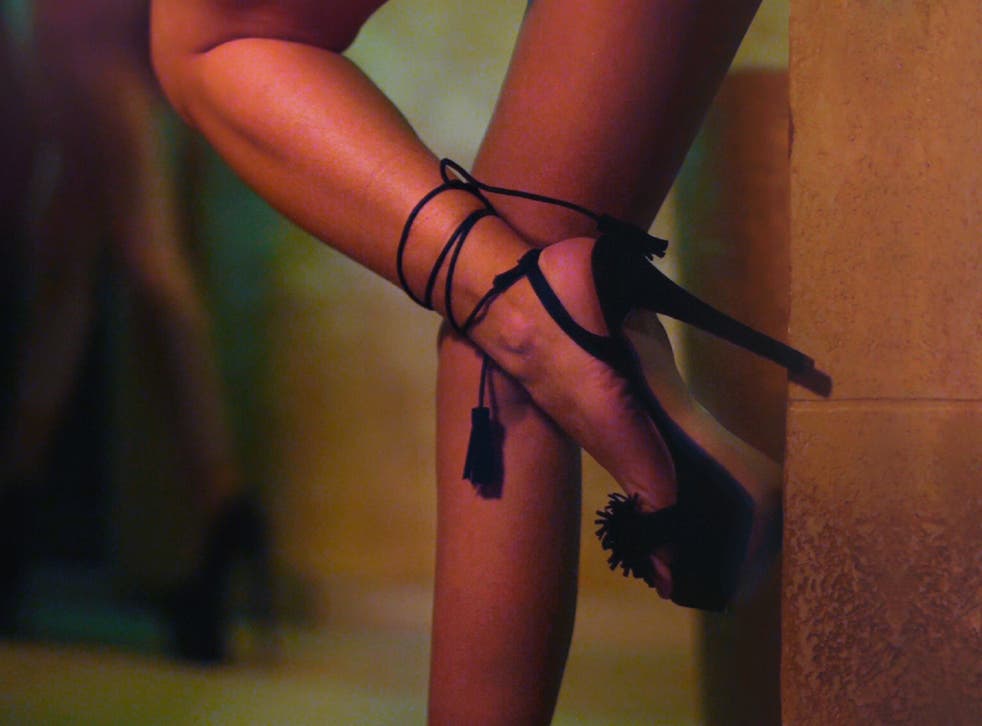 Strippers have been left feeling "violated" and in "fear" after a campaign group hired ex-police officers to secretly film nude dances for an undercover sting.
Not Buying It claims it has evidence showing Victorias and Obsessions lap dancing clubs in Manchester breaching their licences, including sexual contact which is banned at the venues.
Two former police officers, who now work as private investigators according to the Manchester Evening News, paid for lap dances at the clubs, which they covertly filmed.
They then recorded every detail of their encounters, which were compiled into a report and handed to the council.
Both Victoria's and Obsessions offer "full nude lap dancing in a discreet environment".
UK news in pictures

Show all 50
Not Buying It claims to have footage of dancers touching themselves and the investigators intimately during the covert sting.
Dr Sasha Rakoff, chief executive of the group, argued that using undercover investigators had become their "only option", and that the sting was "not about exposing lap dancers" but about "exposing the lap dancing industry".
She added that the video footage was necessary to back up what the investigators witnessed, and would only be seen by investigating officers at the local authority.
But "Daisy", a dancer based in Manchester who was filmed, said she did not offer "extras" and did not know of any other women who did.
She told the BBC her biggest fear was of the secret footage being leaked.
"I consent to being on CCTV, I consent to it every night when I go to work [because it keeps me safe] but I don't consent to them filming me," she told the broadcaster.
"We have a right to our body, despite what we do for a job, and they've taken that right completely away from us."
The United Voices of the World union (UVW), which has a growing number of strippers as members, claimed the filming and sharing of the footage amounted to "revenge porn".
Support free-thinking journalism and attend Independent events
The union believes that what workers in the industry actually need is employment rights and safety in the workplace just like anyone else.
Shiri Shalmy, who works as an organiser for UVW, told The Independent: "The trade union is organising with strippers across the country to fight against the unlawful filming of women at work.
"Sending men to film women at work is the worst kind of feminism; this is not listening to what women want to do.
"Taking away jobs that support families, degrees and women to stay housed and safe is not going to help anyone."
Heath Thomas, the solicitor representing both of the clubs, said: "My clients have taken these allegations seriously. They have not knowingly contravened or permitted the contravention of any term or condition of their licence.
"They have cooperated fully with the licensing authority, Manchester City Council, in its investigation and it remains inappropriate for them to comment at this stage."
Councillor Rabnawaz Akbar, executive member for neighbourhoods for Manchester City Council, said: "An investigation into the practices of two Manchester strip clubs was launched earlier this year, following evidence collected by Not Buying It.
"Our officers are nearing the conclusion of that investigation, and will be contacting the management of the clubs in due course."
Join our new commenting forum
Join thought-provoking conversations, follow other Independent readers and see their replies