Manchester University suspends security guards after claims of racial profiling
Video appears to show first-year student being pressed up against a wall
Adam Forrest
Monday 16 November 2020 14:28 Comments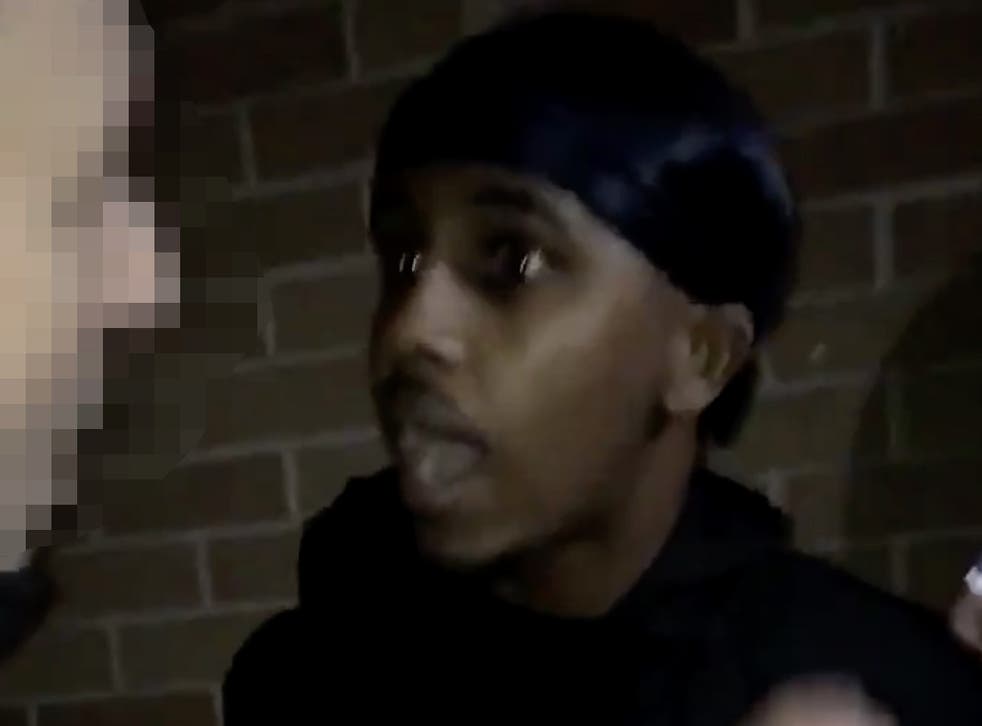 The University of Manchester has suspended security guards and launched an investigation after a student claimed he was the victim of racial profiling on campus.  
Footage shared on social media appeared to show 19-year-old student Zac Adan being pressed up against a wall by the security officials – who demanded he show his identification.
"I'm a University of Manchester student," he could be heard saying. "They're trying to snatch my card out of me. You see, I take this [to be] racial profiling."
Mr Adan – a first year French and linguistics student at the university – later said he had been accused of "looking like a drug dealer" by security staff.
He told the BBC: "There was no conversation. They just pinned me up against the wall and said I looked like a drug dealer. Why? Because I am black and wearing a hoodie?"
A spokesperson for The University of Manchester said: "We are deeply concerned by images circulating online involving one of our students and security staff.
"We have spoken to the student concerned, launched a full investigation and have suspended the security officers, without prejudice, pending the results of this investigation."
Mr Adan, whose parents came to the UK from Somali as refugees, said: "Britain has been so accepting and welcoming, I genuinely think this is one of the most accepting countries in the world and, when things like this happen, it lets the country down."
The first-year student added: "It's disgusting, I haven't been able to sleep. I am traumatised by the situation."
The incident happened on Saturday night outside the university's Fallowfield halls of residence, where earlier this month students held protests against "prison-like" metal fencing installed around their accommodation.
The university has apologised to students, and said it was reviewing its decision to spend £11,000 on the fencing.
University of Manchester students have also protested against "extremely high" rents, claiming there has been a lack of support during the coronavirus pandemic. Students involved in the rent strike have asked for rents to be reduced temporarily by 40 per cent.
Ben McGowan, told The Independent he had joined the rent strike over several issues he was unhappy with, including "a promise of face-to-face teaching that was reversed within a week" and "countless issues with accommodation", including flooding.
On Sunday, the university authorities met with student representatives to try to resolve the issues. "We have now met with student representatives from our Fallowfield residences and students' union officers where we had a really useful, honest, open and very constructive discussion about the issues recently raised," said a spokesperson.
"We will be continuing to work with our student representatives to progress a number of areas and will have more information to share in the coming days."
Register for free to continue reading
Registration is a free and easy way to support our truly independent journalism
By registering, you will also enjoy limited access to Premium articles, exclusive newsletters, commenting, and virtual events with our leading journalists
Already have an account? sign in
Join our new commenting forum
Join thought-provoking conversations, follow other Independent readers and see their replies