Manchester University tutor defends the decade he spent in secret second job as porn star
Oxford educated Nicholas Goddard has made dozens of adult films over the past 10 years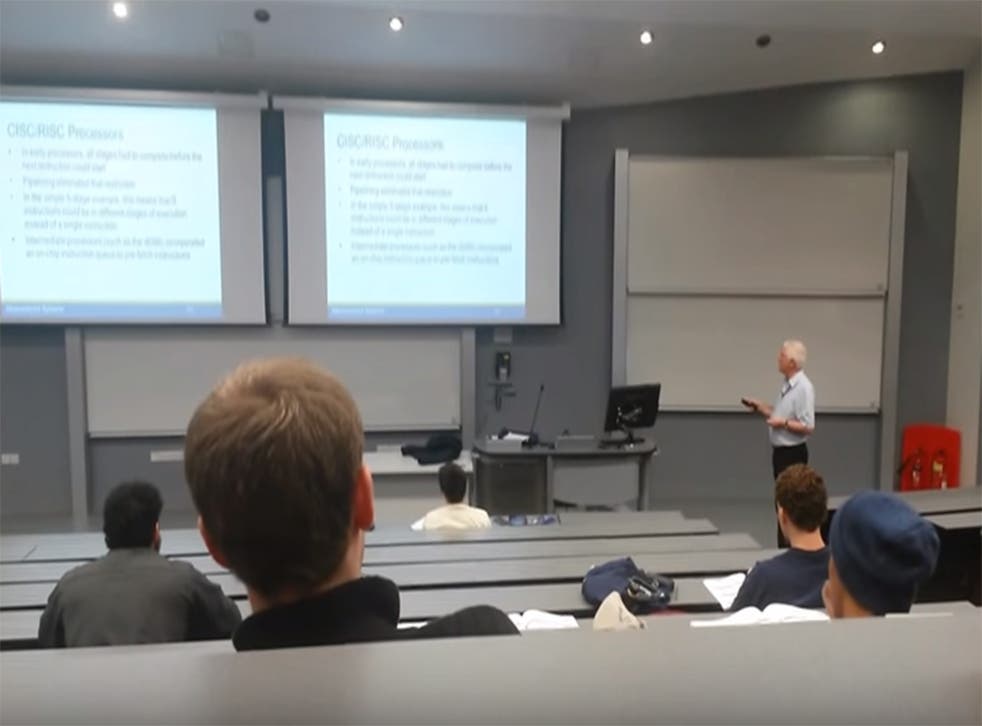 A lecturer at Manchester University who spent a decade working a second job as an adult actor has defended his occupation, stating what he does in his own time is his business.
Oxford educated Nicholas Goddard has been a chemical engineering tutor with the university for almost 25 years, allegedly turning to a career in porn "to relieve the stress of his divorce", the Sun reported.
The father-of-three told the newspaper: "There is such hypocrisy with people watching porn then complaining about those who act in it. Why would students and staff be happy to watch it, but unhappy when they see who stars in them?
"Especially as I know that on evenings and weekends, 75 per cent of web traffic on the university's server is accessing porn."
The lead tutor on three of the university's courses reportedly said his family were unaware of his second occupation, which saw him star in dozens of adult films under the name 'Old Nick', before deciding to leave the industry in January 2016.
Mr Goddard, who has published a number of academic papers throughout his career with Manchester University and also appears in online lectures, said he had not made particularly large financial gains from his career in adult entertainment.
"I don't get paid much, mainly travel expenses," he reportedly said. "Sometimes you do things that you regret later while under stress. But I've given it up since January; it's too much for me now.
"What I do in my private life is my business not the university's. I haven't told anyone there.
"I don't know what students or their parents would think but I for one certainly wouldn't care if my children were being taught by a porn star."
Join our new commenting forum
Join thought-provoking conversations, follow other Independent readers and see their replies