'Margate will never be MarGAYte' say homophobic leaflets targeting Kent Gay Pride parade
The parade is set to take place on 29 August
Serina Sandhu
Wednesday 26 August 2015 12:50 Comments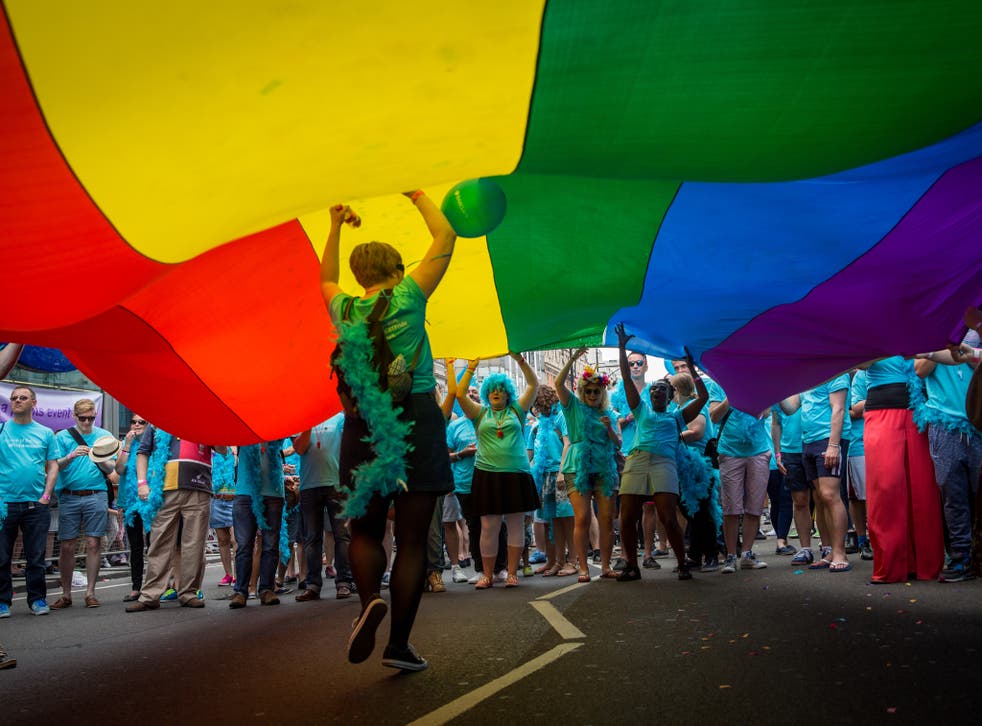 People have expressed outrage after homophobic leaflets were distributed days before this weekend's Gay Pride Parade in Kent.
The flyers, delivered to homes in Margate, said: "Save yourself and your children from homosexuality."
They continued: "Margate stays proud and will never be MarGAYte!"
Vikki Childs, the chairwoman of Kent Pride, said such discrimination had no place in 2015.
She told The Independent: "In this day and age, things like that are just unacceptable. It's 2015, there's no room for discrimination against people for anything, regardless of their gender or their race or their sexuality.
"Any phobia of any sort is just ridiculous."
Around 5,000 people are expected to attend the even on 29 August, which begins at Lido car park in Margate.
Ms Childs said the leaflets would have no effect on the event.
"It's not going to stop us," she said.
"Some idiot putting a leaflet through the door is not going to stop us existing.
"It's not going to stop people attending the event, it's not going to stop people like me living in the area.
"They're so brave that they haven't even put a name or a logo on the leaflet," she said, adding that the event had received a lot of support from people outside the local LGBT community."
The leaflets follow a homophobic email sent by a local resident to councillors at Christmas, according to Ms Childs.
London Pride Festival 2015 - in pictures

Show all 14
Tony Butcher, a volunteer coordinator of the parade, told Kent Online: "This is a horrendous act and these people are inciting a riot."
He said he was "upset" at such propaganda and was "concerned" people who read the leaflet might believe it.
"These extremist views are dangerous and inciting," said Butcher.
Many local residents took to social media to express their outrage. Councillor for Gillingham South Ward, Dan McDonald, said he was "disgusted" by the leaflets.
Register for free to continue reading
Registration is a free and easy way to support our truly independent journalism
By registering, you will also enjoy limited access to Premium articles, exclusive newsletters, commenting, and virtual events with our leading journalists
Already have an account? sign in
Join our new commenting forum
Join thought-provoking conversations, follow other Independent readers and see their replies