Mariah Idrissi: H&M's first hijab-wearing model says her work 'isn't immodest'
Londoner brushes off negative comments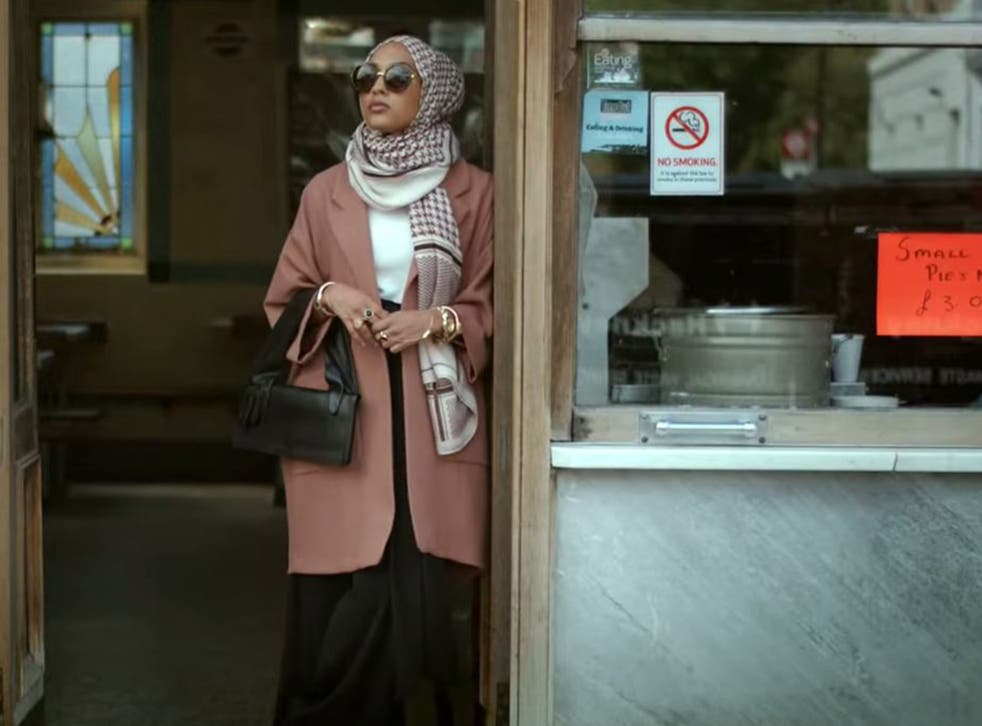 The British model who became the first hijab-wearing woman to be involved in a major campaign for H&M has denied modelling is "immodest."
Mariah Idrissi, from Wembley Park, west London, is took part in the advertisements as the label tries to tap into a growing online movement of hijab-wearing fashion style bloggers and Instagram stars.
The 23-year-old told the Evening Standard she was surprised when her model-booker friend asked her if she wanted to be in the H&M campaign because she did not think they would hire a woman in a hijab.
She is part of a video campaign to promote greater clothes recycling called "Close the Loop".
It features people breaking fashion "rules", such as a man wearing brown shoes after 6pm, a woman over 40 in a short skirt and another woman proudly displaying her armpit hair.
Ms Idrissi is pictured outside a fish and chip shop in east London wearing a pink coat, aviator sunglasses and a checked hijab.
Since the advert launched her Instagram following has more than doubled to 4,000 and she is getting messages from young Muslim girls saying it had helped them with their confidence.
She said: "I've had girls contact me online saying 'I wanted to take my scarf off but now I've seen you I'm more confident', and non-Muslims saying, 'Wow, she looks really good, I'd wear that jacket'."
Ms Idrissi has also suffered from her fair share of negative comments, particularly from other Muslim women who said the advert was immodest.
But she has brushed them off, saying: "People have said 'Wearing a hijab is about being modest so how come you are posing?' But why can you not look decent and covered? You don't need to be naked to look good. There is no restriction on having a personality if you wear a headscarf."
She said the women making the comments about modesty were the reason British society still sees Islam as oppressive to women.
Ms Idrissi said she planned to continue modelling and that her friend had agreed to help her book more jobs.
But she says she will probably not do catwalk jobs unless it is for a women-only show.
She said: "You are trying to sell an advert on your body so have to move in a certain way. There is an element of being seductive because sex sells. With a picture it's different because it is still."
She denied reports that she had asked permission from her parents before taking part in the shoot, saying she had just asked for advice. Her parents were "relaxed Muslims", she said, and there was no pressure for her to wear the hijab.