Marie-Antoinette's 30-year romance with a Swedish count revealed in new book
Letters show the queen's love was far from platonic, the author of new book tells Katie Grant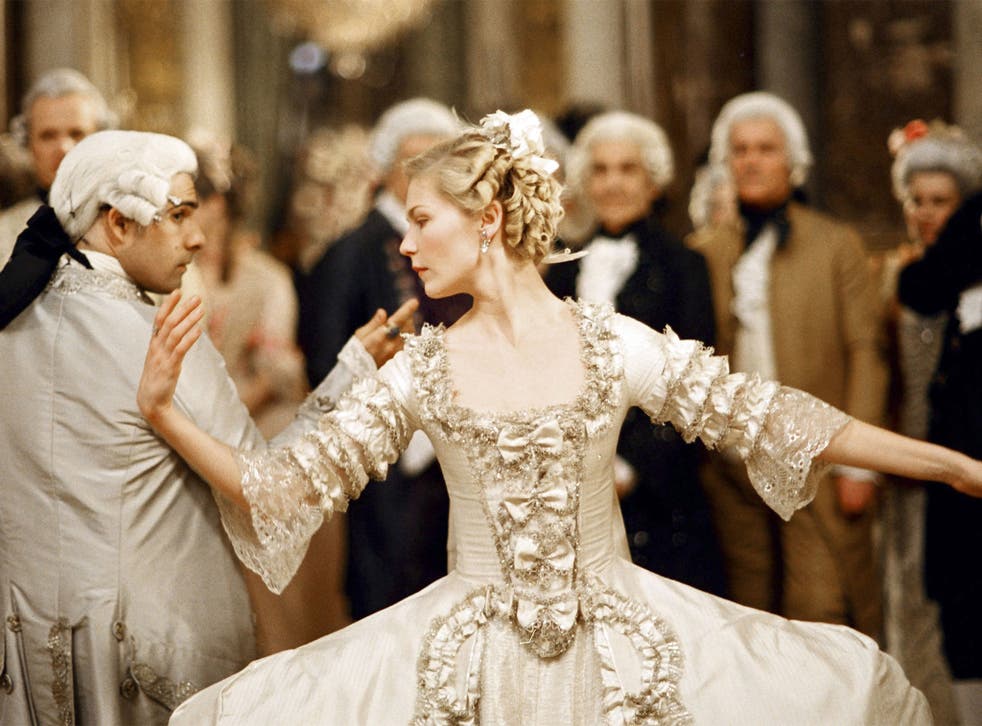 Marie-Antoinette has endured centuries of negative press – and now, more than 200 years after being guillotined, things are about to get worse as far as the late monarch's reputation is concerned.
A historian and biographer of the queen is set to publish a tranche of correspondence which she claims proves that not only was the notorious queen of France unfaithful to her husband, Louis XVI, but that one of her children was illegitimate.
Born in Austria in 1755, Marie-Antoinette married Louis in 1770. Her indulgent lifestyle and frivolous spending came to symbolise the excesses of the reviled French monarchy. Her decadence was a factor in the unrest that led to the French Revolution and the monarchy's demise.
In her book, I Love You Madly – Marie-Antoinette: The Secret Letters, the British historian Evelyn Farr lays bare the queen's alleged infidelity with the powerful Swedish statesman Axel von Fersen and calls into question the parentage of her daughter, Sophie, who died as an infant, proposing the princess was fathered by the devoted lover.
The title of the book, due out next spring, was inspired by a quote from the adoring count, who told the royal in one letter: "I love you and will love you madly all my life." She in turn called him "the most loved and loving of men" and informed him "my heart is all yours".
Until now the only correspondence published between Marie-Antoinette and Count Fersen concerns affairs of state. The complete and unexpurgated collection of their letters "confirms unequivocally their passionate and enduring love affair," according to the book's publisher Peter Owen.
"This is the first time the full extent of their relationship has been exposed," according to Ms Farr.
Months spent trawling through archives in the UK, France and Sweden revealed a wealth of information, leaving the author in no doubt that the pair were lovers.
The author says she needed "detective-like skills" to decode many of the couple's letters. They used a series of techniques to ensure their romance remained top secret, from writing in invisible ink and using code to creating secret stamps and enlisting trusted friends as go-betweens. "Because it was such a compromising correspondence it had to be kept secret," Ms Farr says.
Some of their acquaintances were rather less discreet than the pair might have hoped, though. Previously unpublished correspondence between their "very gossipy" friends sheds a whole new light on their relationship, says Ms Farr, who believes one particular revelation will send shockwaves across France.
"From what the Duke of Dorchester insinuated to the Duchess of Devonshire, it was fairly obvious [Princess] Sophie was Fersen's child," Ms Farr reveals.
Many French scholars are "reluctant" to acknowledge the pair were more than just good friends, according to the author, but the historian believes her research settles the matter once and for all.
"'I love you madly' is a very strong phrase – you don't say that to a good friend. It's really telling; it implies a physical relationship. They were lovers," she insists.
"It was a pretty instantaneous crush they had on each other," Ms Farr says of the pair's first meeting, which occurred when they were in their late teens in about 1774.
"They were extremely smitten," she adds, claiming that the relationship lasted until Marie-Antoinette's untimely death at the hands of the revolutionaries in 1793.
"Most French historians sit on the fence. Some insist it was a platonic love, others say we can never be sure," Ms Farr says.
"I found quite a few declarations of love. Once you've started discovering passages like those you can't sit on the fence any more."
Royal letters: Intimate exchanges
Count Fersen to Marie Antoinette
25 October 1791
"My dear and very tender friend – my God, how cruel it is to be so close and not be able to see each other! … I live and exist only to love you; adoring you is my only consolation"
29 October 1791
"Adieu, my tender friend, I love you and will love you madly all my life"
Marie Antoinette to Count Fersen
4 January 1792
"I am going to close, but not without telling you, my dear and very tender friend, that I love you madly and never, ever could I exist a moment without adoring you"
Received on 19 March 1795
"Adieu, my heart is all yours"
Join our new commenting forum
Join thought-provoking conversations, follow other Independent readers and see their replies