Muslim headscarves barred in all public areas in France under new measures proposed by Marine Le Pen
Far right leader brands 'Islamist ideologies' as 'totalitarian and murderous'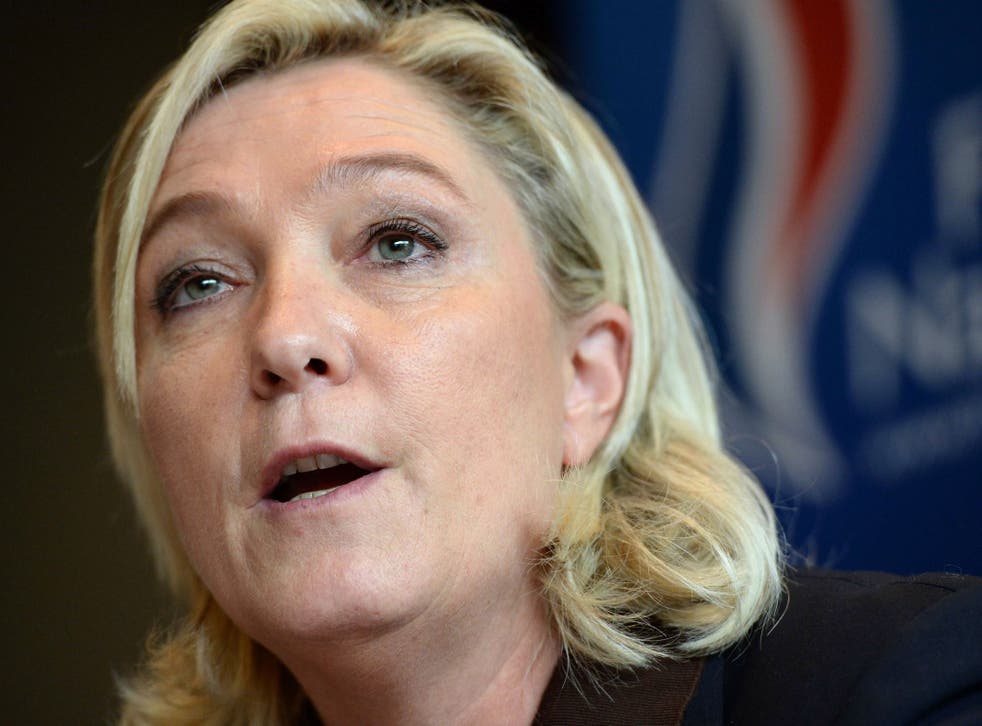 Muslim headscarves would be prohibited in all public areas in France under new measures proposed by French far-right leader Marine Le Pen.
Ms Le Pen claimed the headscarf was an "Islamist" piece of clothing as she branded "Islamist ideologies" as "totalitarian and murderous" at a press conference where she unveiled the newly suggested law.
The court would challenge the measure proposed by the leader of the National Rally party – previously known as the National Front – and be likely to declare it unconstitutional.
It comes after the prime minister, Jean Castex, recently ruled out a bid to ban religious veils for children in public spaces in France.
The proposal had been suggested by a member of Emmanuel Macron's party and had the support of senior politicians in the centrist party as well as gaining Ms Le Pen's backing.
Speculation has mounted that Ms Le Pen could win the 2022 election by capitalising on mounting discontent over the coronavirus crisis and the ensuing financial fallout from the pandemic.
A poll carried out by Harris Interactive found Le Pen would be close behind Macron, managing to clinch 48 per cent of the vote, while the current French leader would be elected again with 52 per cent. This is the smallest margin a poll pitting the two leaders against each other has ever found.
Ms Le Pen, who is the youngest daughter of Jean-Marie Le Pen, a convicted racist who is former president of the National Front, is known for her virulently xenophobic and islamophobic views.
The politician, who suffered a massive defeat to Mr Macron in the 2017 presidential elections, has long pledged to implement a heavy clampdown on immigration as well as outlawing the Muslim headscarf.
In 2016, Ms Le Pen branded Donald Trump's win as president in the US as "an additional stone in the building of a new world".
Register for free to continue reading
Registration is a free and easy way to support our truly independent journalism
By registering, you will also enjoy limited access to Premium articles, exclusive newsletters, commenting, and virtual events with our leading journalists
Already have an account? sign in
Register for free to continue reading
Registration is a free and easy way to support our truly independent journalism
By registering, you will also enjoy limited access to Premium articles, exclusive newsletters, commenting, and virtual events with our leading journalists
Already have an account? sign in
Join our new commenting forum
Join thought-provoking conversations, follow other Independent readers and see their replies