Marriages between men and women hit lowest rate on record
High cost as well as growing number of people prioritising education, house-buying and travel, attributed for the drop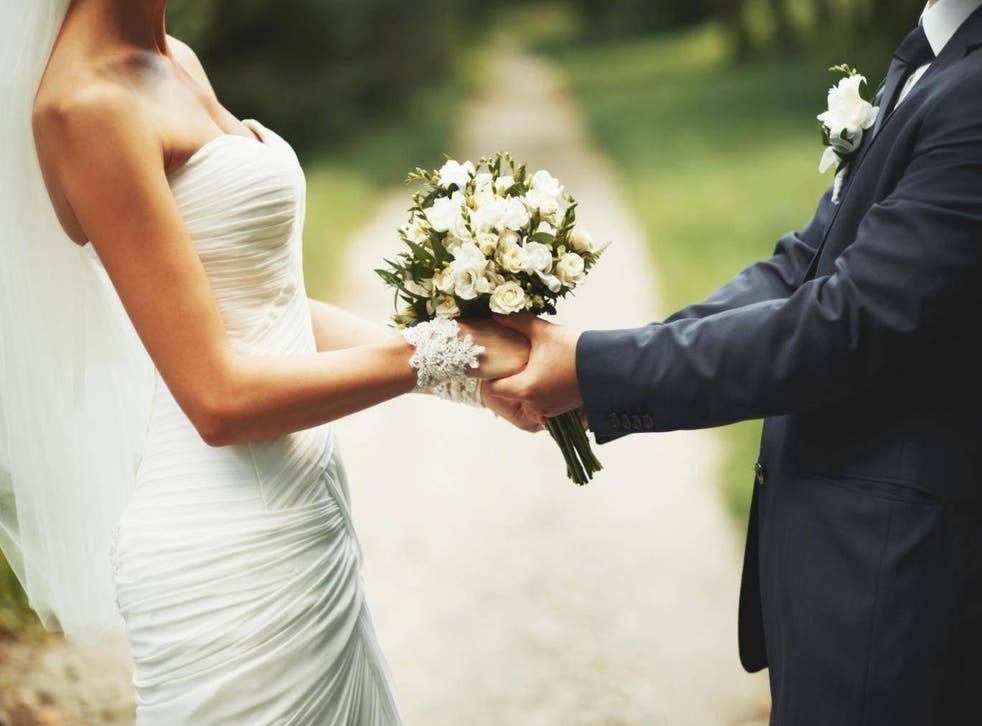 Marriages between men and women in England and Wales have fallen a record low, official figures show.
There were 239,020 marriages between opposite-sex couples in 2015, the latest year that figures are available for, a drop by more than 8,300 or a decrease of 3.4 per cent from the previous year.
In 2014 when there 247,372 marriages, according to the Office for National Statistics (ONS), which released the data.
Although there has been a gradual long-term decline in the number of people tying the knot since the early 1970s, the number of weddings increased for men aged 50 and over and women between the ages of 35 and 39 and 45 and over.
By contrast, men and women aged under 20, have seen the largest percentage decrease in marriage rates since 2005, with a drop of 56 per cent in the number of men getting married and 66 per cent of women.
The average age of women marrying men in 2015 was 35.1, up from 34.6 the previous year. For men marrying women it was 38-years-old, up from 37 in 2014.
Experts said the drop in the overall number, was an indication of lower societal expectations that couples will marry.
The rising cost of getting wed and people increasingly deciding to prioritise things such as education, buying a house and going travelling, were also given as reasons.
"Eighty years ago people got married, in part, because society expected them to," said Chris Sherwood, chief executive at relationship support charity Relate.
"These same societal pressures don't exist today and it's to be celebrated that people now have far greater choice around how they form, structure and manage their relationships.
"It's also possible that many people are now prioritising other things over getting married, such as education, starting a family, buying a house and going travelling. This could also be a reason for the rising average age of marriage.
UK news in pictures

Show all 50
He added that "it could be that the rising cost of marriage is a deterrent."
The average wedding in the UK costs approximately £27,000, with recent research showing this could hit £32,064 by 2028.
Kate Smith, head of pensions at Aegon, meanwhile said the rise in age at which people are getting married was "dragged up" by those who chose to remarry in later life, adding: "Many people are choosing to give marriage another go with people's late 40s proving a popular time."
The ONS analysis is the first to give a comprehensive look into rates of same-sex marriage. Marriage between same-sex couples has only been legal since 29 March 2014 and therefore 2015 represents the first full year of data.
Same-sex marriages accounted for 2.6 per cent of all marriages, with 6,493 taking place in 2015. More than half (56 per cent) of these marriages were between female couples, while a further 9,156 same-sex couples converted their civil partnership into a marriage in 2015.
Join our new commenting forum
Join thought-provoking conversations, follow other Independent readers and see their replies