Married at First Sight couple have marriage annulled eight months after meeting on Channel 4 'experiment'
Jason Knowles 'wilfully' refused to consummate his relationship to Kate Stewart after they married as strangers
Brian Farmer
Thursday 29 October 2015 23:34 Comments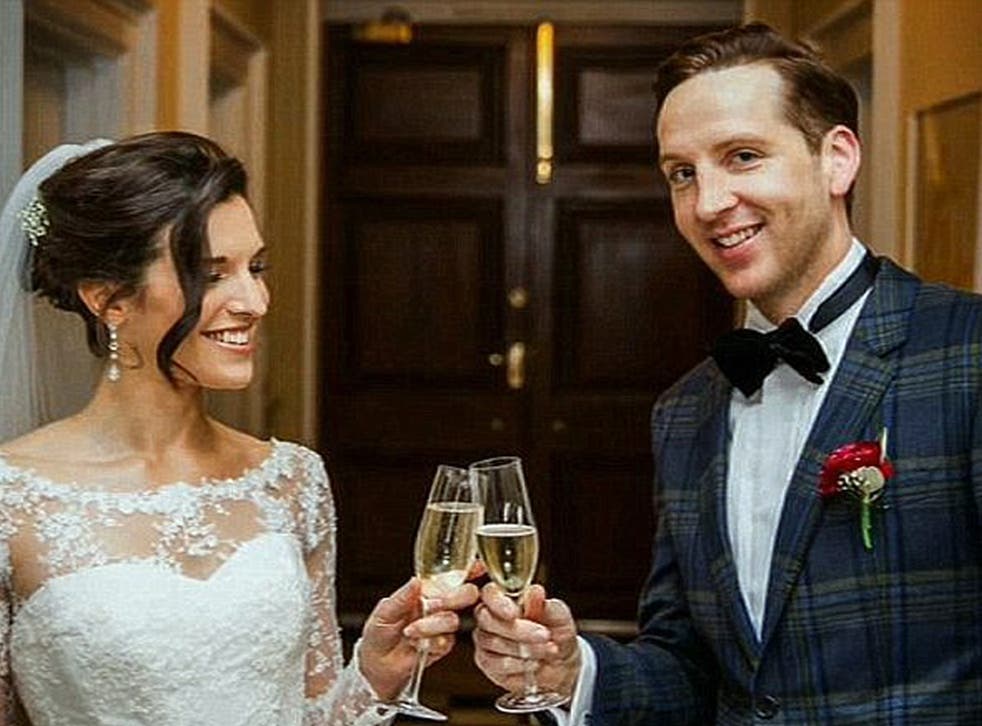 They wed on the first day of meeting as part of the television series Married at First Sight. But eight months later, the marriage of Jason Knowles and Kate Stewart has been annulled after a judge accepted Mr Knowles had "wilfully" refused to consummate the relationship.
Mr Knowles, a financial adviser, and Ms Stewart, a fitness instructor, were strangers when they were matched by a panel of "experts" and then married on 22 February on the Channel 4 show. They were then followed for the first few weeks of their new lives.
But their relationship unravelled within days, with Mr Knowles cutting the honeymoon in Ireland short to return to work in London, and being caught three weeks later using the dating website Tinder.
It was reported that they saw each other for the last time a few days later.
At a family court hearing in London this week, Judge Yvonne Gibson approved the nullification, requested by Ms Stewart, on the grounds that Mr Knowles had "wilfully" refused to consummate the marriage and she would "find it intolerable to live with him".
Controversial Channel 4 programmes

Show all 10
Mr Knowles did not contest the application and neither Mr Knowles, 34, nor Ms Stewart, 31, were at the hearing, which lasted less than two minutes.
Channel 4 described the show as a social experiment. Its panel included a Church of England vicar, a sex therapist, a psychologist and two anthropologists.
In an interview in July, Mr Knowles said: "I knew I wasn't attracted to Kate from the beginning. She is a good-looking girl but after we married I didn't find her that attractive," he said.
"I don't think we were a good match. I've no idea what she thought – we never spoke about it."
Press Association
Register for free to continue reading
Registration is a free and easy way to support our truly independent journalism
By registering, you will also enjoy limited access to Premium articles, exclusive newsletters, commenting, and virtual events with our leading journalists
Already have an account? sign in
Join our new commenting forum
Join thought-provoking conversations, follow other Independent readers and see their replies