UK bars anti-Muslim campaigners from entering the country
'This government upholds free speech but we will not let it be used to excuse detestable views that directly contravene our values,' says Home Office spokesperson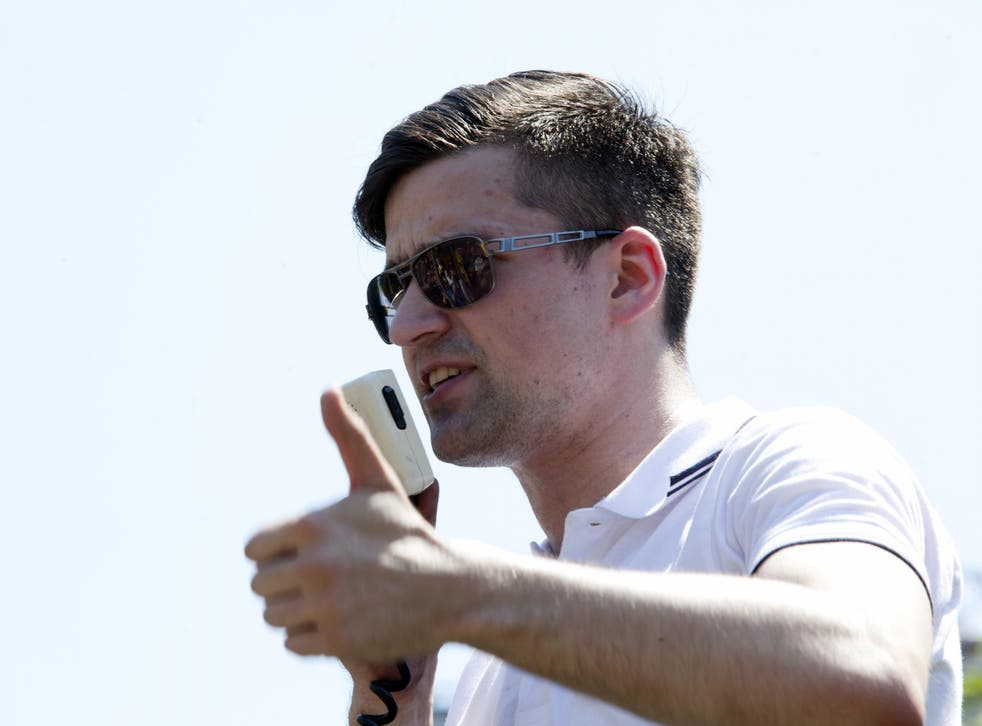 Two leading far-right activists were barred from entering the UK in the lead up to a conference hosted by an increasingly active British white supremacist group.
Martin Sellner, an Austrian activist, and Abel Bodi, a Hungarian, had been scheduled to attend the private Generation Identity conference near London.
But the pair were detained at Stansted airport and denied entry to the UK on Friday - just a month after Mr Sellner was blocked from entering Britain by border officials.
A Home Office Spokesperson told The Independent the pair had been refused admission to the UK just before the weekend under the European Economic Area (EEA) regulations.
EU law allows the Home Office to refuse an EEA national admission into the UK when they pose a present, genuine and sufficiently serious threat to the fundamental interests of society, including to public policy or public security.
UK news in pictures

Show all 50
"When the purpose of someone's visit to this country is to spread hatred, the Home Office can and will stop them entering Britain," a Home Office Spokesperson said.
"This government upholds free speech but we will not let it be used to excuse detestable views that directly contravene our values. We take the threat from extremism seriously and we will challenge it wherever we see it."
Mr Sellner, the leader of far-right group Generation Identity, was an agitator behind Defend Europe - a boat chartered by far-right activists who sought to hamper the rescue of refugees in the Mediterranean.
Mr Sellner and his American girlfriend Britanny Pettibone, a YouTuber and author who is also part of the so-called alt right movement, were detained at Luton Airport in mid-March on grounds their presence was not conducive to the public good. The pair were removed from the UK.
Addressing Mr Sellner's latest denial of entry, a spokesperson for anti-racism campaign Hope not Hate told The Independent: "Martin Sellner would have been aware he could have not been let into Britain.
"It could well have been a publicity stunt. The far right's current classic trope and mode of operating is to constantly play the underdog and the oppressed. Playing the victim card is part of their strategy."
The Generation Identity event, held in Sevenoaks in Kent over the weekend, saw tensions spill over into scuffles between attendees and anti-racism campaigners.
"The conference on Saturday was a complete shambles. The venue cancelled, there were altercations on the street, and Generation Identity are attempting to claim they were the victim in all this," the Hope not Hate spokesperson said.
"Division follows in Generation Identity's wake. Generation Identity tries to cloak its racist, Islamophobic viewpoint within seemingly innocuous phrases like 'ethnopluralism' and 'remigration' which disguise a darker intent which is to separate out racial groups, to kick out minority groups from Europe, and target fear against Muslims."
In recent months Generation Identity has emerged as the domestic branch of a growing far-right network which is active in 13 countries. According to Hope not Hate, the group has held at least 88 UK actions and meetings since July 2017 in cities such as London, Manchester, Birmingham, Portsmouth, Wrexham, Glasgow, and Belfast.
The decision to block Mr Sellner from entering the UK is just one of a spate of recent instances where members of the far right have been prevented from visiting Britain.
Lutz Bachmann, the founder of far right anti-Islam group Pegida, was barred from entry to the UK and deported from Stansted airport last month. The Home Office said Mr Bachmann, who has led anti-immigration marches of tens of thousands of people, was refused entry on grounds his presence in Britain was not in the interest of the public good.
Supporters say Mr Bachmann was due to speak alongside Tommy Robinson – the former English Defence League leader who founded a subsidiary branch of Pegida in the UK – at Speakers' Corner in Hyde Park.
The decision to bar Mr Bachmann came just after Canadian far-right activist Lauren Southern was detained in Calais and banned from entering the UK on the basis her presence in Britain was also deemed not conducive to the public good.
Ms Southern, who worked for far-right Canadian site The Rebel Media, also supported the seaborne mission seeking to hamper the rescue of refugees.
Register for free to continue reading
Registration is a free and easy way to support our truly independent journalism
By registering, you will also enjoy limited access to Premium articles, exclusive newsletters, commenting, and virtual events with our leading journalists
Already have an account? sign in
Register for free to continue reading
Registration is a free and easy way to support our truly independent journalism
By registering, you will also enjoy limited access to Premium articles, exclusive newsletters, commenting, and virtual events with our leading journalists
Already have an account? sign in