Mary Agyapong inquest: Public Covid inquiry needed as soon as 'practicable', coroner says
Emma Whitting rules nurse died of multiple organ failure and Covid-19
Rory Sullivan
Tuesday 30 March 2021 16:08 Comments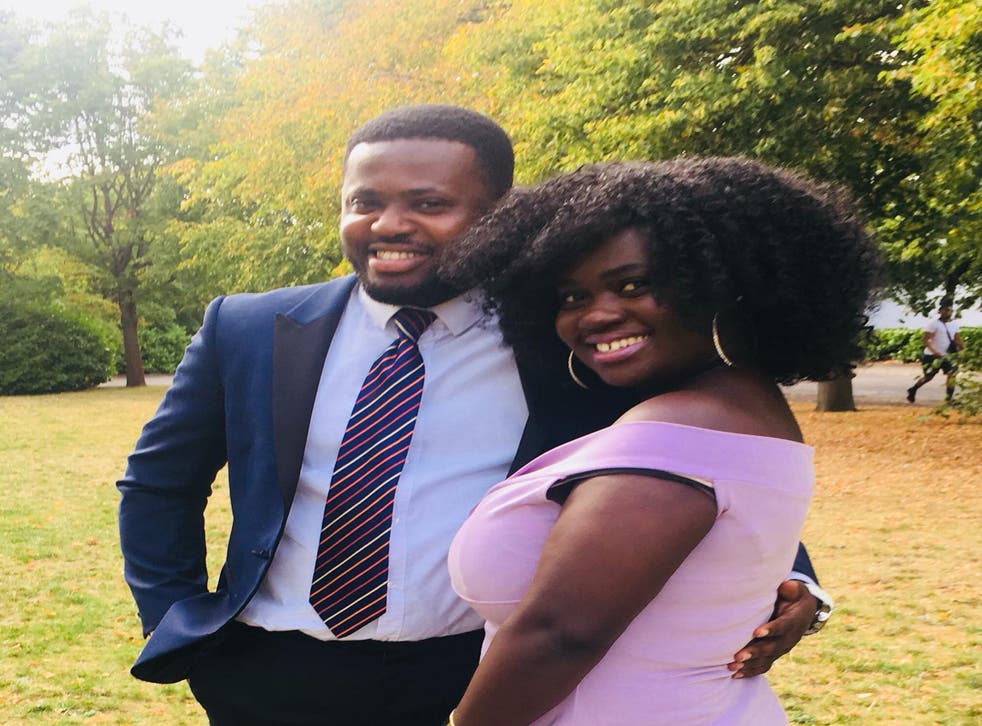 The coroner in charge of the inquest into the death of a 28-year-old senior nurse last year has urged the government to hold an inquiry into the pandemic "as soon as practicable".
Emma Whitting made the plea at the end of the inquest at Bedfordshire and Luton Coroner's Court, after ruling that Mary Agyeiwaa Agyapong had died of multiple organ failure and coronavirus.
Ms Agyapong's death on 12 April last year at Luton and Dunstable Hospital, where she worked, came just five days after she gave birth to her second child. Her husband, Ernest Boateng, has said she expressed concerns about the risk of working while heavily pregnant.
It was unclear how she contracted the virus, the coroner said.
After expressing her condolences to Mary's family, Ms Whitting said: "Whilst Mary's untimely death is first and foremost a tragedy for you, her husband, for her children, and all her relations colleagues and friends, it is for society too."
She added that lessons needed to be learnt and urged the prime minister to come good on his promise to hold a full public inquiry into the pandemic.
Read more:
Mr Boateng described his wife as "strong, capable, vibrant, full of life and the most precious person" in his life and said he had only been able to carry on because of the need to care for his children.
After collapsing at home on 5 April, Ms Agyapong was taken to Luton and Dunstable Hospital "breathless, exhausted and weak", her husband told the inquest.
However, she was released the same day. William Manning, the doctor who made the decision, said she had not required oxygen but he admitted "she didn't seem particularly happy to go home".
She returned to the hospital on 7 April and her daughter was delivered by caesarean section.
With her condition worsening, she was put in intensive care, before being diagnosed with a cytokine storm on the morning of 12 April and dying shortly afterwards.
Following the inquest's verdict, Mr Boateng said it was only right that her care providers had been forced to give a full account of events.
"I hope that the fact that they have had to do so will remind them of the need to always give the best possible care to women in Mary's situation – especially black women who are themselves on the front line of healthcare," he added.
Suzanne White, the solicitor from Leigh Day who represents Mr Boateng, said he would take time to consider his next steps.
"He now has to face the task of building a life for his two children who will have to face a future without their mother," she added.
Register for free to continue reading
Registration is a free and easy way to support our truly independent journalism
By registering, you will also enjoy limited access to Premium articles, exclusive newsletters, commenting, and virtual events with our leading journalists
Already have an account? sign in
Join our new commenting forum
Join thought-provoking conversations, follow other Independent readers and see their replies