Mary Portas: 'It's too late to save every high street'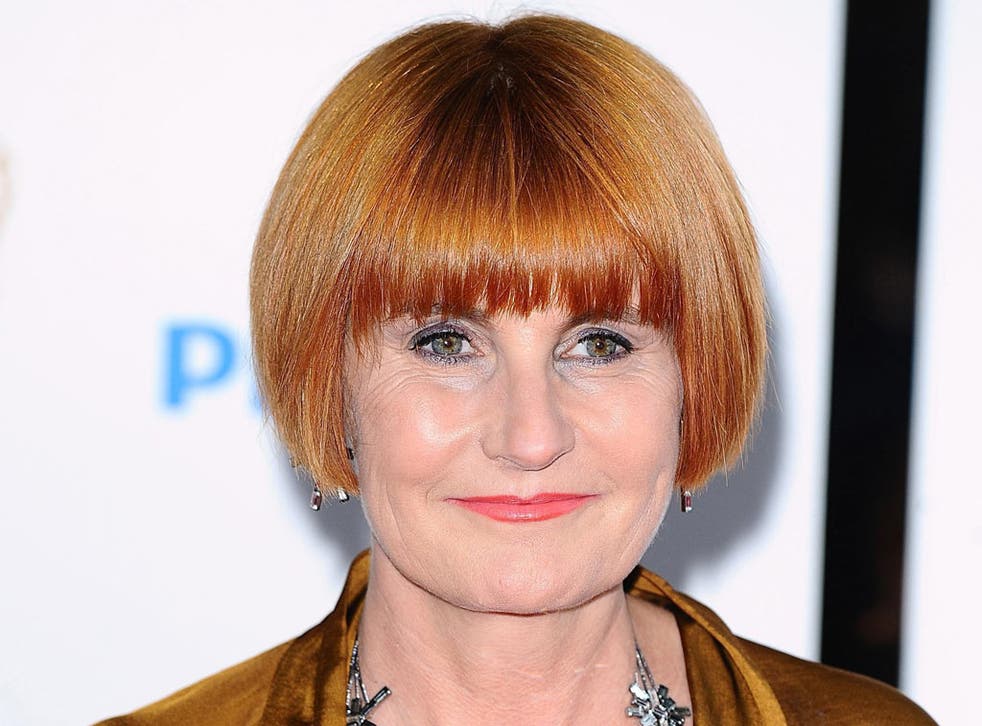 The state of the UK's high streets was laid bare today when a government-commissioned report described some town centres as "dead", with huge increases in the number of empty shops.
TV retail expert Mary Portas said it was too late to save every high street but warned that casualties will continue to increase unless action is taken to tackle the "crisis".
She recommended a series of measures aimed at revitalising high streets and shopping centres struggling to attract customers in the face of growing competition from the internet and out-of-town sites.
Research published by the Government to mark the report showed that a third of high streets were "degenerating or failing", and that by 2014 less than 40 per cent of retail spending will be in town centres.
Ms Portas, presenter of the BBC programme Mary Queen Of Shops, said the high street had been "displaced" by out-of-town shopping centres, without anyone considering the impact of such a huge change.
Community had been sacrificed for convenience, and there was now no sense of "belonging" to a local high street, which could partly explain the summer's riots, she said.
The Government and business groups largely welcomed the report, but councils voiced concern about some of the recommendations.
Prime Minister David Cameron said the Government will review the report and respond next spring, adding: "The high street should be at the very heart of every community, bringing people together, providing essential services and creating jobs and investment; so it is vital that we do all that we can to ensure they thrive."
Ms Portas made 28 recommendations which will now be studied in detail by the Department for Communities and Local Government and other Whitehall departments.
She said that among the most important were suggestions that town teams should be established, praising the system in France where senior officials protect town centres.
She also called for the removal of unnecessary regulations to make it easier for people to become market traders, cuts in business rates, and a parking league table so shoppers could see how their town compared on charges.
Ms Portas said the Government had only called in one out-of-town development since 2008 even though it had been given the chance to review 146 schemes, stressing there should be a new "exceptional sign off" by the Local Government Secretary.
Her report said the way people shopped had changed "beyond recognition" forever, adding: "The phenomenal growth of online retailing, the rise of mobile retailing, the speed and sophistication of the major national and international retailers, the epic experiences offered by today's new breed of shopping mall, combined with a crippling recession, have all conspired to change today's retail landscape."
The only hope high streets have of surviving is to deliver something new, said the report, noting that vacancy rates have doubled over the last two years.
Ms Portas said: "Although some high streets are thriving, most have a fight on their hands. Many are sickly, others are on the critical list and some are now dead.
"We cannot and should not attempt to save every high street but my findings have led me to believe that unless urgent action is taken, the casualties will only continue to multiply."
The report showed that the number of town centre stores fell by an estimated 25,000 in the past 11 years, with almost one in six shops standing empty.
The internet was identified as one of the main threats to the high street, with retailers needing fewer shops to sell their goods.
Meanwhile shoppers have been "flocking" to out-of-town developments, which had been allowed to flourish by the UK's planning rules.
British Retail Consortium director general Stephen Robertson said: "Prioritising action on business rates and parking is exactly right. These are the key concerns for customers and retailers."
Adam Marshall, director of policy at the British Chambers of Commerce, said: "Business rates are a significant barrier for many businesses, and could damage our high streets. The 5.6% increase in rates planned for April is pegged to last September's peak inflation figure, and will be difficult for many retailers, already squeezed by a fall in consumer spending."
Peter Box, of the Local Government Association, said: "While some of the report's recommendations are positive, such as an increased role for businesses and cracking down on the number of new betting shops, the LGA is extremely concerned that removing regulations around market stalls will result in rogue traders taking advantage of cash-strapped families and flooding the market with dangerous and counterfeit goods."
Dirk Vennix, chief executive of the Association of British Bookmakers, said: "The evidence simply does not justify tighter planning regulation for bookmakers. Shop vacancy rates currently stand at over 14 per cent nationally. Betting shops fill a small number of these premises, paying almost £1 billion in tax every year, supporting 100,000 jobs and driving footfall for struggling high streets."
Later Mr Cameron and Ms Portas briefly visited markets and a cafe in Camden, north London, a vibrant commercial area not necessarily typical of the "dead" centres described in the report.
The Prime Minister said: "High streets have become too hollowed out, too many empty shops.
"We desperately need lively attractive high streets and I think Mary Portas has given us the blueprint."
Mr Cameron said he believed it was important for landlords to help attract more business.
"It is in landlords' interests to sometimes cut the rent, get the shops open, get new tenants in and actually make sure our high streets are attractive places," he said.
He said a more business approach was needed.
"Lets behave like shopping malls and make sure high streets are bidding for the shops, the restaurants, the cafes, the premises, the gyms people want," he said.
PA
Register for free to continue reading
Registration is a free and easy way to support our truly independent journalism
By registering, you will also enjoy limited access to Premium articles, exclusive newsletters, commenting, and virtual events with our leading journalists
Already have an account? sign in
Register for free to continue reading
Registration is a free and easy way to support our truly independent journalism
By registering, you will also enjoy limited access to Premium articles, exclusive newsletters, commenting, and virtual events with our leading journalists
Already have an account? sign in
Join our new commenting forum
Join thought-provoking conversations, follow other Independent readers and see their replies