Mashed potato spillage closes Yorkshire road for five hours
Mash turned road into an 'ice rink' with snow plows brought in to clear the mess
Sunday 22 June 2014 16:27 Comments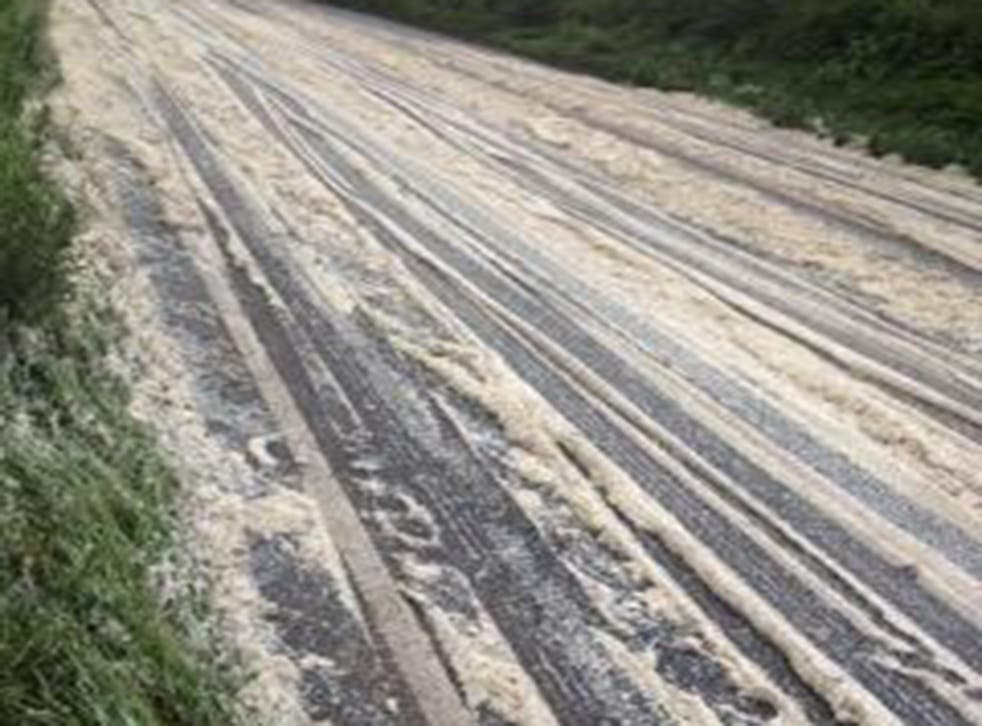 A busy Yorkshire road was closed by police for five hours on Saturday - after a lorry dropped its entire load of instant mashed potato.
Moisture caused the instant granules to soon swell up, turning the road into a mashed potato slide, with cars skidding across the surface.
Police described the road as being 'like an ice rink', and were forced to shut the A64 near Malton in both directions.
It took fire crews, police and the Highways Agency five hours to clear the mess using snow ploughs and high-pressure hoses.
The remainder that couldn't be cleared was frozen with chemicals. In an update tweet which included the above picture, North Yorkshire Police said: "This is after majority ploughed away. Remaining residue frozen."
This isn't the first time Britain's love of mash has caused problems on our roads - in 2007, vehicles crashed after mashed potato fell out the back of another lorry.
Register for free to continue reading
Registration is a free and easy way to support our truly independent journalism
By registering, you will also enjoy limited access to Premium articles, exclusive newsletters, commenting, and virtual events with our leading journalists
Already have an account? sign in
Join our new commenting forum
Join thought-provoking conversations, follow other Independent readers and see their replies