Sadiq Khan refuses to make London police declare if they are Freemasons after Hillsborough questions raised
London mayor says a compulsory register of Masons in the police would be illegal under human rights law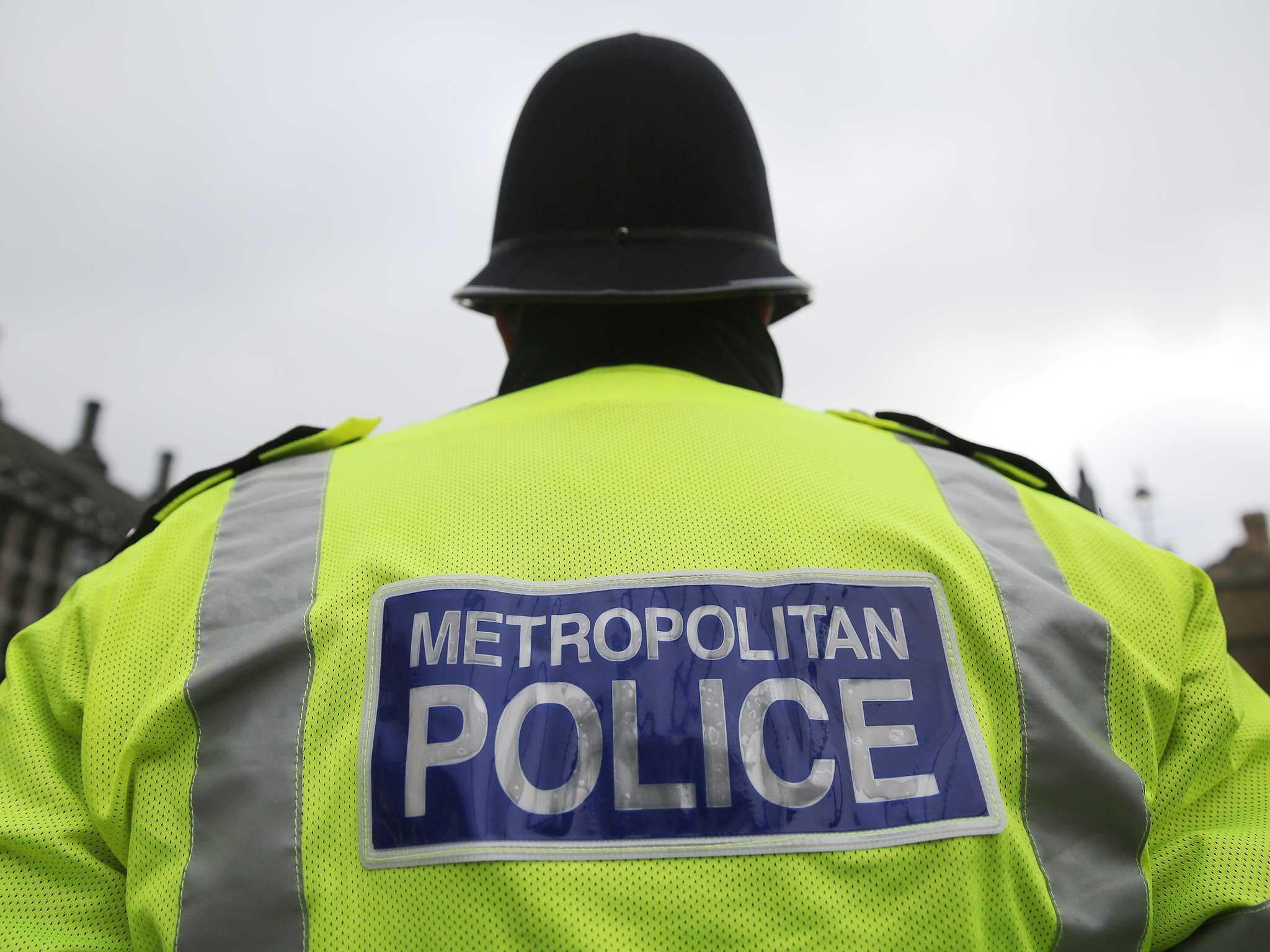 London mayor Sadiq Khan has refused to force Metropolitan Police officers to declare membership of the Freemasons, saying such a move would be illegal.
The mayor's statement comes despite the Independent Police Complaints Commission (IPCC) revealing that it is now investigating whether Freemasonry played a part in South Yorkshire Police's handling of the Hillsborough stadium disaster and subsequent cover-up.
The refusal is also unlikely to calm decades of anxiety about the possibility of police corruption stretching back to at least to the 1960s when Detective Chief Superintendent Bill Moody, then head of the Obscene Publications Squad, reportedly helped a pornographer join his lodge.
Mr Khan ruled out a compulsory register of Freemasonry in the Met, the largest police force in the country, after Caroline Pidgeon, leader of the Liberal Democrats in the London Assembly, asked him to consider such a move in the light of the Hillsborough investigation, "to improve public confidence".
In his written response, Mr Khan said: "The Met is bound by the legislation of the Police Regulations Act 2003 which states that no restrictions other than those designed to secure the proper exercise of the functions of a constable shall be imposed on the private life of members of a police force."
Adding that an Italian case showed that a compulsory Metropolitan Police freemasonry register would breach human rights laws, he added: "In 2007, a European Court of Human Rights judgement was made in relation to an Italian lodge and a local authority which ruled that any requirement to declare [membership of Freemasonry] is in violation of Article 11 (the right of lawful association) taken in conjunction with Article 14 (the right not to be discriminated against) of the European Convention on Human Rights."
Criticising Mr Khan's response, Ms Pidgeon told The Independent: "It is long overdue that police officers routinely declared that they were Freemasons. Public confidence could only be improved through routine publication of such information."
Currently the 31,000 officers in the Met are only required to declare associations with people who have the potential to conflict with their duties as a police officer. They do not automatically have to declare membership of Freemasonry.
The Met does not collect information about how many officers are Masons and has never banned officers from joining the all-male fraternity, despite long-held fears that its ideals of mutual help could be twisted into collusion between police and criminals.
In 2014 Metropolitan Police Commissioner Bernard Hogan-Howe said human rights law made a compulsory register difficult, but added: "For me as a police officer the secrecy of membership is a concern. I think police officers should be transparent: nothing to hide, then why not mention it? My view would be that you ought to be open about your associations."
When the Labour Government tried a voluntary register of Masonic police officers in 32 English and Welsh forces in 1999, however, more than two-thirds of rank and file officers did not respond or refused to participate.
Of the 36.6 per cent of officers who agreed to be involved, only 1.1 per cent admitted to being Freemasons. The Home Office estimated the true figure to be ten times higher.
It had tried the voluntary register after a Home Affairs Select Committee report which cleared Freemasonry of being a "primary cause" of 1970s miscarriages of justice by the West Midlands Serious Crime Squad but noted: "We cannot entirely exclude the possibility that it may have been a contributory factor."
After the voluntary register failed, the Home Office under then Home Secretary Jack Straw issued a consultation paper floating the idea of a compulsory register of police officers' membership of the Masons.
When the Metropolitan Police Authority sounded out serving officers about this in 2000, it was told "many people regarded the request [to disclose Freemasonry membership] as an invasion of their privacy."
It was stated that the United Grand Lodge of England, (UGLE), the governing body for UK Freemasonry, would be willing to reveal whether or not someone was a Mason in cases where it might assist crime or serious misconduct investigations.
The Labour Government, however, dropped plans for a compulsory register amid reports that Masons were prepared to use the 1998 Human Rights Act to challenge it.
Metropolitan Police Crime Museum
Show all 7
A decade later, in September 2010, the 'Sine Favore' Lodge was consecrated in central London by members of the Police Federation, the staff association for rank-and-file police officers.
Meeting at 10 Duke Street, which is also the base for the Supreme Council of the 33rd Degree organisation for master masons, the lodge was designed to be for serving and retired police officers across Britain and for civilians who worked alongside them.
John Tully, who was chairman of the Metropolitan Police Federation between 2012 and October 2015, served as lodge secretary between 2011 and 2012.
Soon after leaving the Met last year, Mr Tully started working as an administrator at the United Grand Lodge of England.
In 2014, while still chairman of the Metropolitan Police Federation, he said that his personal view was that a register of police Freemasons would be unhelpful.
He said: "Who is going to benefit? Where is the evidence to say there has been a Masonic conspiracy in any investigation? I can't think of one where Masonic conspiracy has been proven to have changed the nature of an investigation."
He added: "I am a Mason. It's been widely publicised and I'm not ashamed of it, I'm quite proud of it actually. The Freemasons are the second biggest giver to charity after the National Lottery."
Mr Tully said singling out Freemasons when people could have loyalties to a whole host of other organisations like golf clubs or Rotary organisations did not make sense.
A Police Federation spokeswoman said: "Being a member of any organisation is a matter for the individual, as long as it does not compromise their duties as a police officer. But we welcome voluntary disclosure and are broadly supportive of a more open and transparent system of declaring Freemasonry."
She added: "There is no Freemasons' lodge or facility at the federation's headquarters [in Leatherhead, Surrey]."
Mike Baker, of the United Grand Lodge of England, said: "Freemasons are encouraged to talk openly about membership of an organisation which is non-political and welcomes people from every walk of life.
"We encourage open discussion in order to support our values of kindness, honesty, integrity, tolerance and fairness.
"Forced requirement to disclose membership is illegal and discriminatory and in violation of the European Convention on Human Rights.
"No other membership organisations or clubs are required to disclose membership and UGLE is saddened that its members may potentially be treated unfairly by being singled out in this manner."
Join our commenting forum
Join thought-provoking conversations, follow other Independent readers and see their replies