Mass immigration: Report warns of strain on Britain's infrastructure caused by population growth
Economic benefits are outweighed by decline in living standards, argues Cambridge economist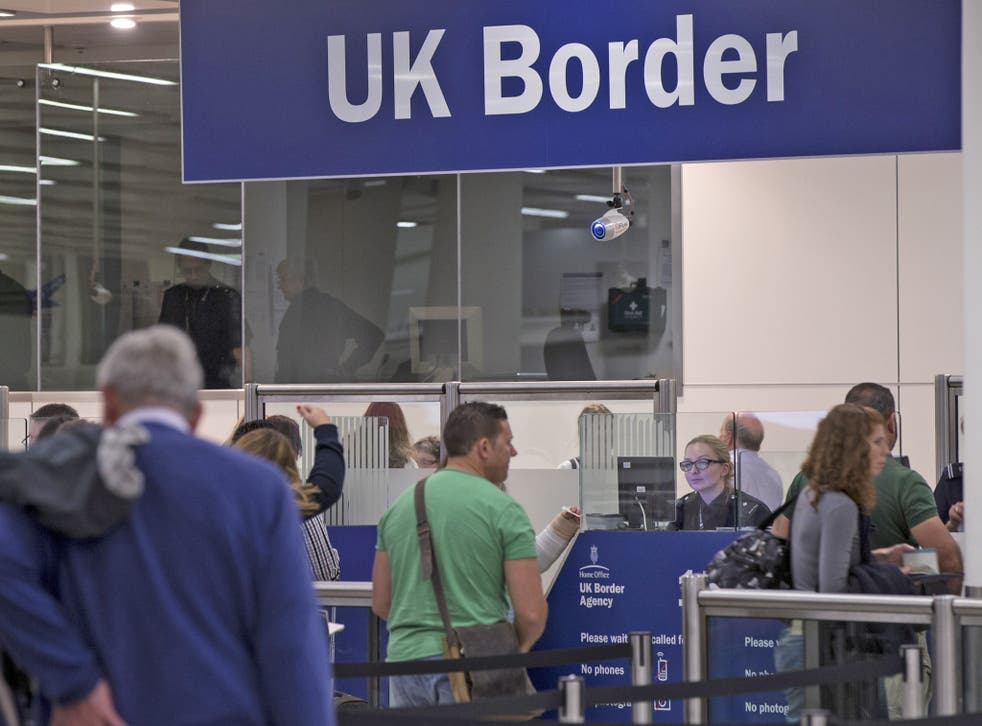 The huge growth sparked by mass immigration could put strain on Britain's infrastructure and lower living standards, according to a report.
In his analysis for think tank Civitas, Cambridge economics expert Robert Rowthorn argues that the current financial benefits of migration, including higher wages, GDP increases and a lower "dependency ratio" of people claiming Government pensions, will be outweighed by the pressures of a larger population.
Net migration from the EU currently stands at around 130,000 people a year and while movement from Poland is expected to slow, numbers from Bulgaria and Romania are deemed "unlikely" to fall.
"Unrestrained population growth would eventually have a negative impact on the standard of living through its environmental effects such as overcrowding, congestion and loss of amenity," Professor Rowthorn said.
"Such losses would ultimately outweigh the small gain in average wages apparently resulting from mass immigration."
According for the Office for National Statistics, a "high migration scenario" could see the UK's population grow by 20 million over the next 50 years and 29 million over the next 75 years, although the actual figure could be much lower.
Such numbers would have an impact on housing, land, schools, hospitals, water supplies and transport.
The study acknowledges that immigration is currently having a positive effect on the economy, upping GDP and rejuvenating the ageing population to increase the proportion of working age residents.
But Professor Rowthorn warned that if future immigrants fail to get jobs in a saturated market, or displace native workers in low-skill industries, the tide will turn.
He said: "The only thing that is certain is that immigration on the present scale, if it continues, will lead to much faster population growth and a much larger total GDP than would otherwise be the case, with consequent pressure on infrastructure and the environment."
The economist, who has published several papers on the impact of immigration and wrote a comment piece in the Telegraph in 2006 calling the Labour Government's arguments about economic benefits "a mirage".
In his latest report, he also voiced concerns for migrants' home countries that are losing professionals that could improve their economies.
"Migration policy towards these countries should be seen as a complement to the official aid policy and not as a means of enriching ourselves at their expense," he wrote.
To encourage skilled workers to return to their home countries, Professor Rowthorn suggested extending the bursary programme for students from poorer nations, on the condition that they leave the UK on completion of their studies.
An Emeritus Professor of Economics at the University of Cambridge, he has also advised the International Monetary Fund, UN, International Labour organisation and the Government.
A spokesman for the Home Office said the report showed it was vital for the Government to "reverse the unfettered immigration policy of the past".
He added: "It is clear that uncontrolled, mass immigration makes it difficult to maintain social cohesion, puts pressure on our public services and forces down wages for people on low incomes."
Register for free to continue reading
Registration is a free and easy way to support our truly independent journalism
By registering, you will also enjoy limited access to Premium articles, exclusive newsletters, commenting, and virtual events with our leading journalists
Already have an account? sign in
Register for free to continue reading
Registration is a free and easy way to support our truly independent journalism
By registering, you will also enjoy limited access to Premium articles, exclusive newsletters, commenting, and virtual events with our leading journalists
Already have an account? sign in
Join our new commenting forum
Join thought-provoking conversations, follow other Independent readers and see their replies