Maude quit call over tanker drivers' strike as woman suffers burns
Accident in York against a backdrop of continuing row over government handling of threatened fuel tanker drivers' strike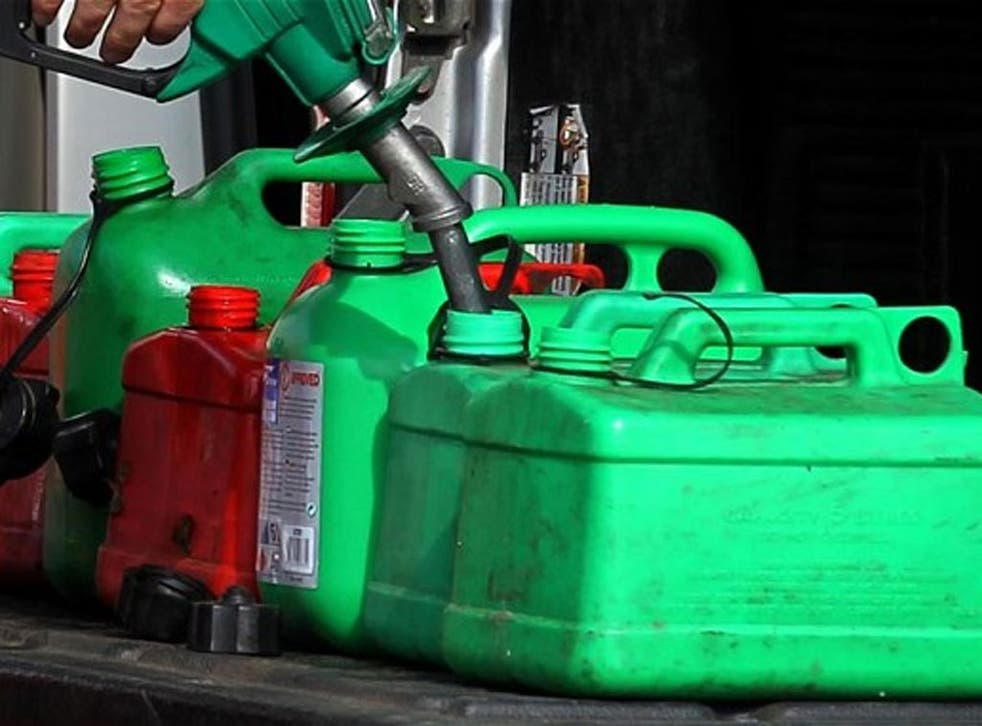 After a day of recriminations, criticism, calls for resignations and a tragedy in York, the row over the strike that hasn't yet been declared showed no sign of abating.
Under-fire Minister Francis Maude faced calls from MPs to resign over his advice to store petrol after Diane Hill, a 41 year old from York suffered 40 per cent burns attempting to transfer petrol between containers in her kitchen.
The Labour peer Lord Harris was amongst those calling for the cabinet minister to resign in a message posted on the social networking site Twitter.
Lord Harris tweeted: "This woman was following advice from Govt Minister Francis Maude & ends up with 40% burns. Disgraceful. He shd resign."
Harris joined a number of MPs who voiced anger over confused government advice. Those critical included Tom Harris MP and Karl Turner MP.
Also, in leaked emails obtained by Sky News this evening Chris Hunt, Director General of the UK Petroleum Industry Association, described the crisis as 'self-inflicted insanity.'
Prime Minister David Cameron said today that his heart went out to the woman who was burnt while transferring petrol between canisters in her kitchen.
Speaking after a meeting of Cobra, the No.10 emergency contingencies committee, he also welcomed the union announcement that there would be no fuel tankers' strike over the Easter break.
Critics have accused the government of creating the crisis, causing panic and giving confused advice on how to prepare for the strike.
Cabinet Office minister Francis Maude has been heavily criticised for his statements suggesting that lives were being put at risk by the planned strike, and his advice, subsequently withdrawn, that motorists should stockpile petrol.
The injured York woman, Diane Hill was described as being in a critical but stable condition this evening.
A fire service spokesman said she was using her oven at the time of the incident.
Firefighters attended the scene, put out the fire and removed the remaining petrol.
Today, Unite, which represents around 2,000 tanker drivers, who between them supply 90% of the country's forecourts, ruled out any strike before Easter.
Today the AA also warned of "stupid and very dangerous" actions being taken by panicked drivers.
In a statement, the motoring organisation said that in Cheshire, one observer had seen an elderly woman using a petrol pump to fill jam jars.
"A lady about 75 was seen filling up 20 empty one-gallon paint tins with plastic lids and also a tray of jam jars in her boot with petrol. She had her boot up so the petrol station staff couldn't see what she was doing.
"AA staff went over to her to stop her. Then station staff came out and prevented her from what she was doing. Her excuse was that 'her husband did it every week'," the organisation said.
Another man was seen at the same petrol station filling one gallon washing-up liquid bottles with fuel.
The fire service today repeated warnings about people storing petrol in their homes.
This afternoon it was also announced that the rules on tanker drivers' hours had been relaxed.
Previously they had been limited to nine hours on the road, but that has been extended following requests from the fuel industry.
Join our new commenting forum
Join thought-provoking conversations, follow other Independent readers and see their replies