Medical cannabis in the UK: What does the legalisation mean and how will it help patients?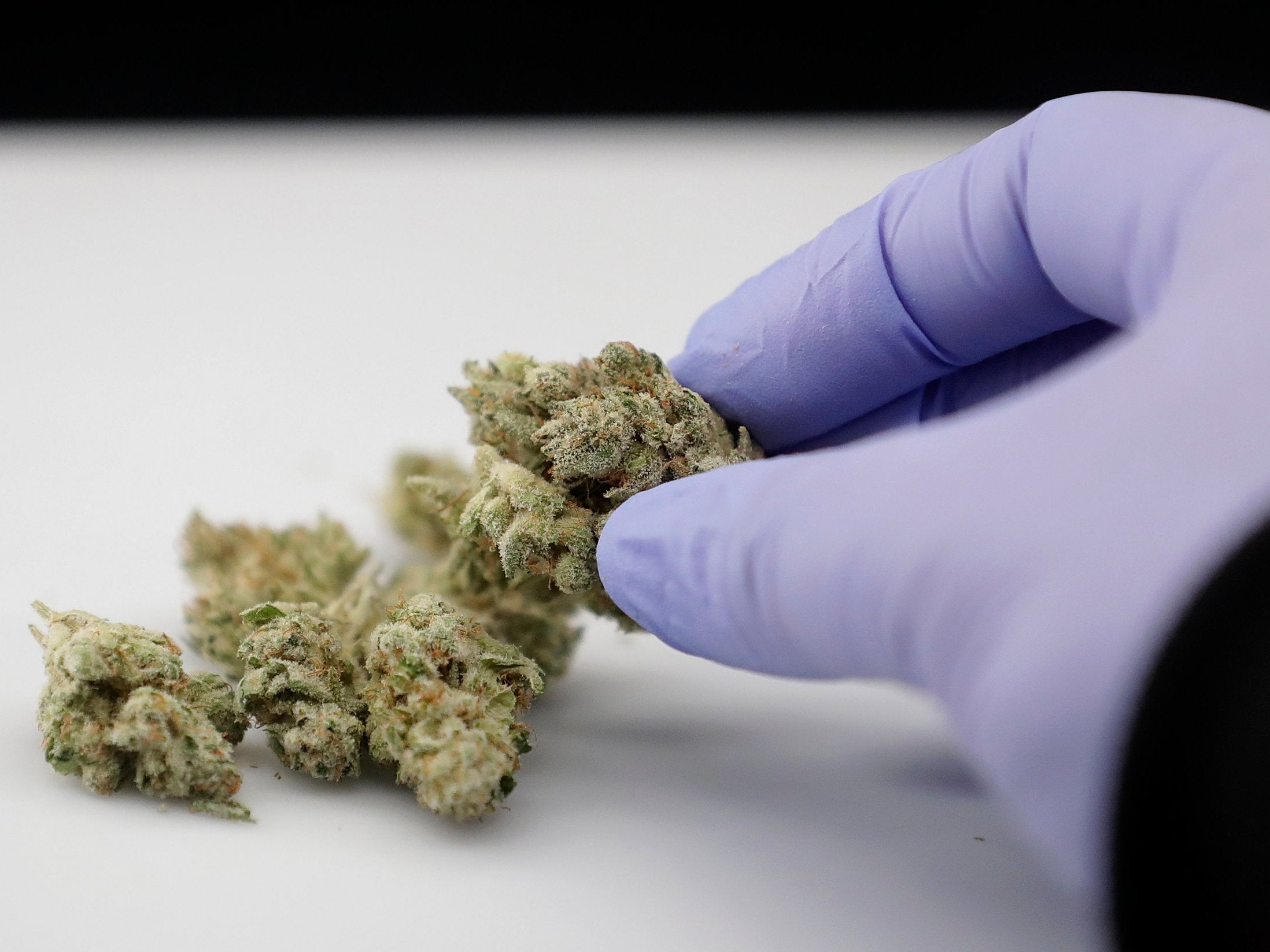 Doctors will be able to prescribe medicine derived from marijuana 'by the autumn'
(AP/Jeff Chiu)
Doctors will be allowed to prescribe medicinal cannabis within months after home secretary Sajid Javid was advised by the Advisory Council on the Misuse of Drugs that it has therapeutic benefits.
It follows several high-profile campaigns which captured widespread media attention and evoked deep public sympathy.
Campaigners had questioned how severely epileptic children could be prevented from accessing medicines that significantly improved their condition while the UK remained the world's largest exporter of medicinal cannabis.
The UK's move to legalise medicinal cannabis products will bring the country's policy closer to that in countries such as Canada, Holland, Portugal and the majority of US states.
Medical cannabis was outlawed almost five decades ago in 1971 amid fears that the substance served as a gateway to more dangerous drugs, with the US spearheading a return to the so-called 'reefer madness' era.
Now, however, as emerging clinical data and volumes of anecdotal evidence amasses, suggesting cannabis can help patients living with epilepsy, MS, cancer and other serious conditions, modern medicine in the UK could be primed for serious change.
How do experts think it could help patients?

Research on cannabis in the UK has been limited since it was classified as a schedule 1 drug with no recognised therapeutic benefits until Thursday, meaning that Home Office licenses were required to examine the drug.

There is, however, surprising evidence of cannabis' efficacy, given the drug has been illegal in most countries for many years, according to Professor Mike Barnes, an expert in medicinal cannabis and the clinician who secured Alfie Dingley's emergency license earlier this month.

In a recent article for the British Medical Journal, he explained how cannabis could be useful for the treatment of chronic pain, spasticity, nausea and vomiting in chemotherapy and drug-resistant epilepsy, among other conditions.

"The recent case of Alfie Dingley and other children, whose epilepsy responded to full extract cannabis oils containing CBD and THC, shows that the matter is complex and that some children seem to respond maximally to a combination of low dose THC and higher dose CBD," he wrote.

"A recent Cochrane systematic review of 23 randomised controlled trials confirmed the anti-emetic properties of "cannabinoids". Patients were five times more likely to report complete absence of vomiting against placebo.

"Several reviews have assessed the efficacy of various cannabinoid preparations for the management of chronic pain. One review found eight studies and concluded there was "moderate quality" evidence of efficacy against placebo to support the use of cannabinoids," he added.

What exactly has the government approved?

The Advisory Council on the Misuse of Drugs (ACMD), which conducted part of the Home Office's review, has asked the Department of Health and Social Care and the Medicines and Healthcare products Regulatory Agency to promptly agree on a clear definition of what constitutes a cannabis-derived medicinal product.

Anything falling outside this as yet unspecified criteria will effectively remain a schedule 1 drug which is not considered to have any medicinal benefit.

"At present, cannabis-derived products can vary greatly in their composition, effectiveness and level of impurity," said ACMD chair Dr Owen Bowden-Jones.

"It is important that clinicians, patients and their families are confident that any prescribed medication is both safe and effective."

In its report, the ACMD said that raw cannabis of unknown composition should not be given the status of medication.

This means that pharmaceutical grade products such as Sativex and Epidiolex - which are manufactured in the UK - could be the first to be prescribed under the new licensing regime.

Various cannabis oils, which are provided to patients in the EU and north America, are also potentially viable - after children including Alfie Dingley and Billy Caldwell were given emergency permission to access such products.

Does this mean legalisation for recreational use is next?

In the short term at least, no. Sajid Javid was unequivocal in his remarks as he reiterated cannabis would not be legalised for recreational use, and indeed, that only specific products would be made available for prescription under medicinal use.

"Following advice from two sets of independent advisers, I have taken the decision to reschedule cannabis-derived medicinal products – meaning they will be available on prescription," a statement said.

"This will help patients with an exceptional clinical need, but is in no way a first step to the legalisation of cannabis for recreational use."

Police forces have, however, declared they would be in favour of such a move with many turning a blind eye to minor offences provoking suggestions cannabis is being decriminalised by stealth.

William Hague, the former Conservative party leader, has led calls from political heavyweights who advocate decriminalisation on the grounds the current policy only profits criminals and leads to a drain on police's dwindling frontline resources.

How have other countries changed the laws around cannabis?

The US announced a war on drugs in 1969 which prompted various other countries to outlaw cannabis for medicinal use, but it is now one of the world leaders in the rapidly emerging cannaceutical industry.

California led the way in 1996 and some 29 states now allow medical cannabis, with eight states allowing it for recreational use.

Portugal decriminalised the possession of any drug, including cannabis, for personal use in 2001 and people are therefore able to self-medicate.

In a radical approach to drug policy, the Iberian nation treats drug users as victims, rather than criminals and drug-related deaths have dramatically fallen.

In neighbouring Spain, consumption and possession of the drug in private places has been decriminalised since the 1990s and people are able to grow their own for personal use, too. The regional government in Catalonia has a limited program which allows Sativex to be prescribed to patients with MS but cannabis-derived medicinal products are not available elsewhere in the country.

Canada, which recently became the second country after Uruguay to legalise cannabis for recreational use, has allowed people to access - and grow their own - medicinal cannabis since 1999. More than 200,000 Canadian are registered medical marijuana users with the country's medical market project to soon be worth in excess of C$1bn (£570m).
Join our commenting forum
Join thought-provoking conversations, follow other Independent readers and see their replies