Melvyn Bragg attacks North-South divide as Jarrow museum closes
Trustees at Bede's World in Jarrow announced that the complex is no longer financially viable
Dean Kirby
Northern Correspondent
Monday 15 February 2016 21:52 Comments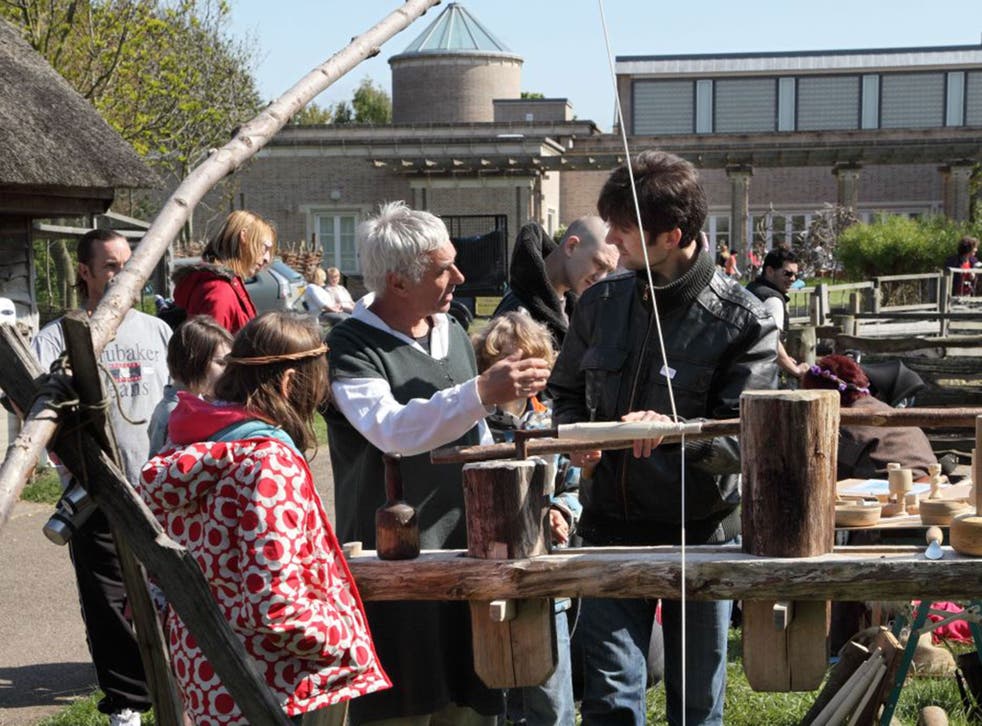 Writer and broadcaster Melvyn Bragg has condemned the closure of a North-east museum devoted to a monk considered the father of English history as "depressing" and another example of London giving the North a "kick in the teeth".
Trustees at Bede's World in Jarrow, which tells the story of St Bede, the greatest of the Anglo-Saxon scholars, announced that the complex is no longer financially viable.
They blamed, in part, cuts in government funding before the site, which employed 27 and attracted around 70,000 visitors a year, ceased operations on Friday. It opened in 1993 at a cost of £9m and features a replica of an Anglo-Saxon farm with real animals.
The closure comes as number of museums in the North have shut their doors or are at risk of closing amid financial worries and austerity cuts, with the Museums Association warning that regions of England are at risk of becoming "cultural deserts".
Lord Melvyn Bragg, who in 2010 introduced a new edition of Bede's greatest work on the history of the English Church and its people, was dismayed. "The decision to close Bede's World is depressingly characteristic," he told The Independent. "The Venerable Bede is one of the greatest figures in British history. In fact, his own books and the contemporary Lindisfarne Gospels were the foundations of British culture and both are world famous and rightly so. He comes at a time when the North-east, Northumbria, made the first foundations of what would become a united England."
He added: "Again and again, when authorities are in trouble, they take it out on culture, which they see as a soft target. Lancashire County Council has closed five museums and the National Media Museum in Bradford is under pressure, and on it goes. These places are our heritage and without them we are just another generation beached up on what happens next. With them, we teach ourselves what has been learned back through centuries and enrich our lives by doing so. What is totally depressing and gives no service at all to this generation and offers a bleak inheritance to the next generation and for generations to come is the regularity of hundreds of years with which London has kicked the North in the teeth."
Amid calls for the museum to be reopened, another peer, former Newcastle City Council leader Lord Beecham, has also criticised the North-South divide in arts funding and has said museums in the region are fighting for survival while millions are being ploughed into London-based cultural projects. Lord Beecham has tabled a question in the Lords asking the Government what steps are being taken to ensure the museum reopens after describing the closure as "a grave blow".
An imbalance in arts funding between London and the regions was highlighted in a 2013 report, Rebalancing our Cultural Capital, by Northumberland-based consultants.
Council leaders insist they have cut no funding for Bede's World and say the museum received its full financial grant for the current financial year. A spokeswoman for South Tyneside Council said: "Despite receiving substantial support from the council, Bede's World is closing. This is because it is not currently financially viable and the charitable trust which managed the attraction has gone into liquidation. The council is currently looking to find a more affordable way to keep the facility open."
Register for free to continue reading
Registration is a free and easy way to support our truly independent journalism
By registering, you will also enjoy limited access to Premium articles, exclusive newsletters, commenting, and virtual events with our leading journalists
Already have an account? sign in
Join our new commenting forum
Join thought-provoking conversations, follow other Independent readers and see their replies