Two men start fight with martial artist in Birmingham road rage incident - it did not end well
As shoppers look on, one man is knocked down twice 
Loulla-Mae Eleftheriou-Smith
Tuesday 19 September 2017 14:25 Comments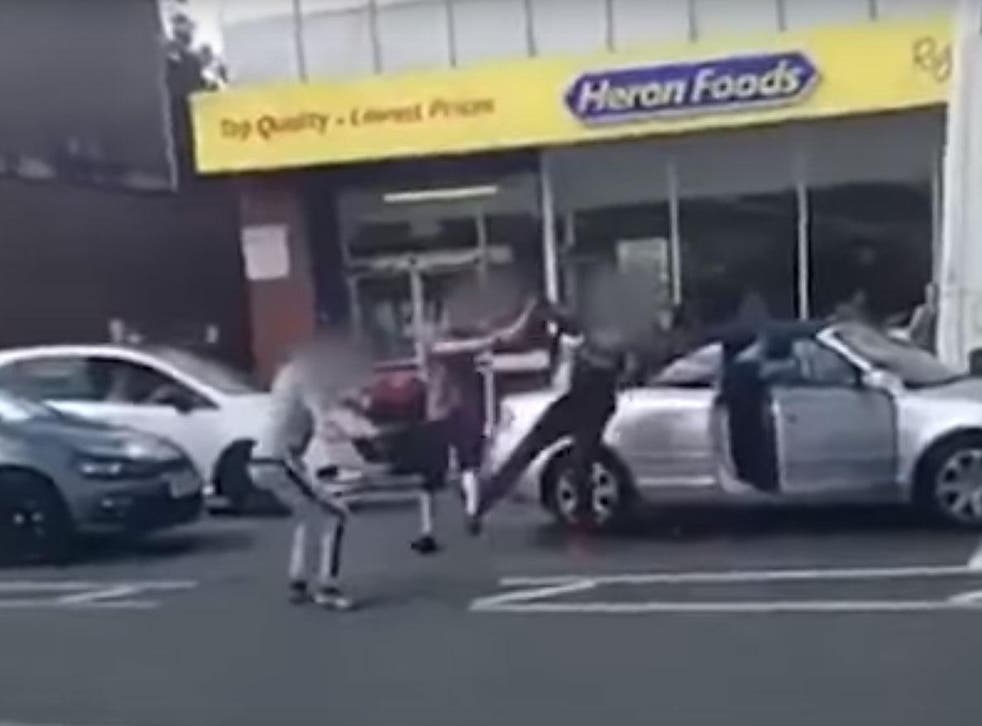 A road rage incident ended unexpectedly for two men when they took on another driver who appeared to be schooled in martial arts.
The fight, which stopped traffic in the Northfield area of Birmingham, was caught on camera by a passer-by. Footage of the incident has recently appeared online.
The video, taken on 2 September, shows two of the men lashing out at each other in the middle of the road as cars beep their horns.
As shoppers lookn on, the men, one of whom is dressed in black and the other in a red t-shirt, begin fighting and the man dressed in red is knocked to the floor.
The man dressed in black chases off the third man involved in the incident, before knocking down the man in the red t-shirt once more.
The third man runs to his friend's aid, crouching over him, as he lies on the ground.
The man dressed in black, who appears to be a martial artist, returns to his car where a crowd has gathered.
A spokesperson for West Midlands Police told the Birmingham Mail : "It was a road rage incident. No arrests have been made. There were no serious injuries and investigations are still on-going."
A West Midlands Ambulance Service spokesperson said an ambulance was sent to the scene where one man was treated for minor injuries.
He was later discharged into the care of police.
Register for free to continue reading
Registration is a free and easy way to support our truly independent journalism
By registering, you will also enjoy limited access to Premium articles, exclusive newsletters, commenting, and virtual events with our leading journalists
Already have an account? sign in
Join our new commenting forum
Join thought-provoking conversations, follow other Independent readers and see their replies