Two men threaten driver with baseball bat in road rage incident, then realise he's an MMA fighter
One man knocked out cold and another choked unconscious after hitting man's car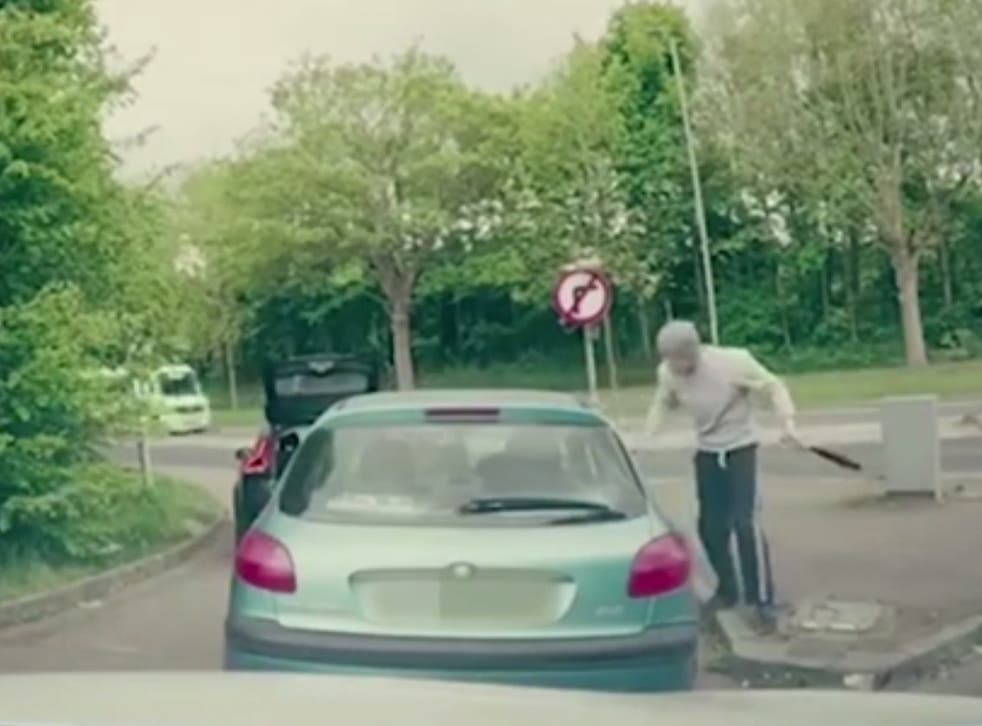 A pair of thugs got more than they bargained for during a road rage incident when it emerged that the man they were picking on was a mixed martial arts expert.
Dashcam footage captured one of the aggressors getting a baseball bat out of his car following an argument with the driver of a Peugeot 206.
He repeatedly hits the front of the Peugeot until the driver gets out and rushes towards him.
When the man swings his bat at the Peugeot driver, he avoids the blow before punching the attacker square on the chin, knocking him out cold.
A second aggressor then jumps out of the first car and with his friend still stricken, he charges into the man.
After the pair tussle, the Peugeot driver manages to throw his attacker to the floor and the pair disappear from view for a moment.
When they come back into view, the MMA fighter has his attacker in a choke hold. Eventually the man appears to lose consciousness and drops to the floor.
The people filming the scene can then be heard calling for an ambulance as the Peugeot driver returns to his car and drives off.
The identity of the men and the location where the incident occured is not known, but camera reveals that the incident took place on 21 April this year.
Register for free to continue reading
Registration is a free and easy way to support our truly independent journalism
By registering, you will also enjoy limited access to Premium articles, exclusive newsletters, commenting, and virtual events with our leading journalists
Already have an account? sign in
Register for free to continue reading
Registration is a free and easy way to support our truly independent journalism
By registering, you will also enjoy limited access to Premium articles, exclusive newsletters, commenting, and virtual events with our leading journalists
Already have an account? sign in
Join our new commenting forum
Join thought-provoking conversations, follow other Independent readers and see their replies