Mentally unwell woman has disability benefits stopped because assessor failed to turn up to home visit
Exclusive: Michelle Moloney, 40, who suffers from bipolar disorder type 2 and severe anxiety, was left unable to buy groceries after it was wrongly claimed she failed to attend assessment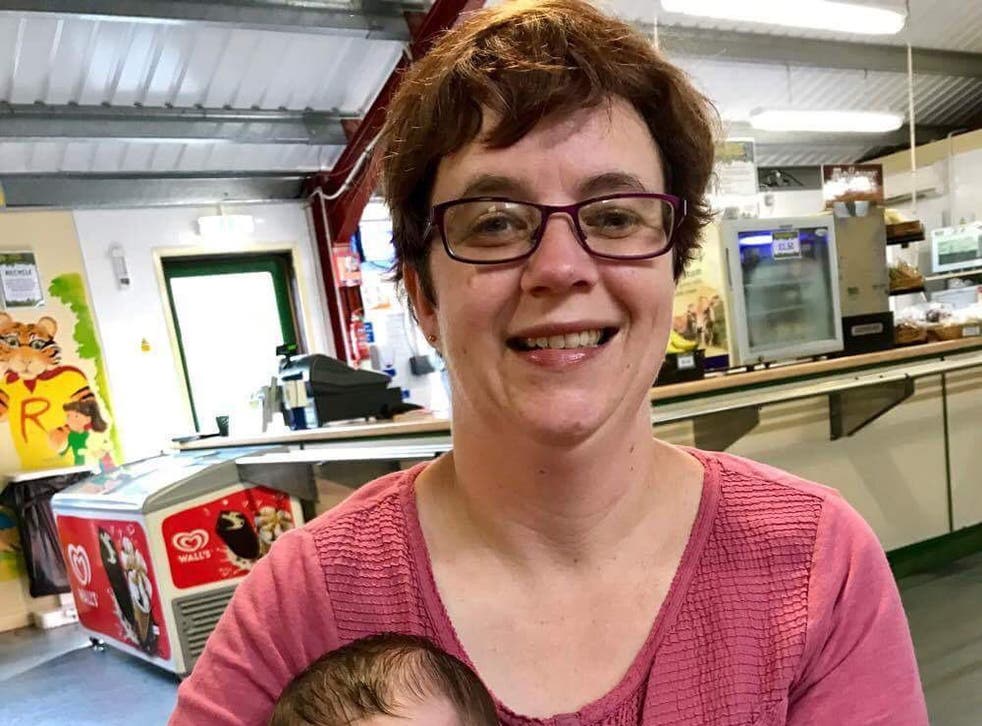 A mentally ill woman has had her disability benefits stopped because her assessor failed to turn up to a home visit, leaving her unable to buy basic groceries and suffering high levels of anxiety.
Michelle Moloney, 40, was left hundreds of pounds down after she was informed by the Department for Work and Pensions (DWP) that because she "didn't go" the assessment her Disability Living Allowance (DLA) would stop and her Personal Independent Payment (PIP) had been refused.
Capita, the company sub-contracted by the government to carry out disability benefit assessments, has since said the assessor arrived at the wrong time and apologised to Ms Moloney that their service "fell short of its high standards".
Ms Moloney, who lives in Nottinghamshire and suffers from bipolar disorder type 2, severe anxiety, and has a history of self-harm, received a letter from the DWP on 28 February stating that her PIP claim had been refused.
It went on to state: "This is because you didn't go to the assessment on 14 February 2018 and we don't think you've given us a good reason for this."
When Ms Moloney sent a letter of complaint to Capita with the help of a friend, they responded on 14 March saying that based on information they had received from the assessor ("a description of her house") meant they were "unable to uphold" the complaint.
But after being contacted by The Independent, Capita sent Ms Moloney another email on 28 March stating: "Following a further review of your appointment on 14 February 2018 it became apparent the Disability Assessor attended your property earlier than the scheduled appointment time.
"DWP agreed to send the case back to Capita for a new appointment. I can confirm an appointment has been scheduled for 9.15am on Monday 16 April 2018 at your home address."
As a result of the error, Ms Moloney said she missed out on £685 last month, which left her unable to eat properly and suffering from high levels of anxiety.
"I've not done my usual online shop. I've been living off bread and cheese rather than getting proper food to cook. I've been scared to spend money. I cancelled everything that wasn't a must be paid direct debit," she told The Independent.
"It's increased my anxiety levels too, worrying about it and what I was going to do without that money and how long it would take for an appeal to get to a tribunal.
"It has really upset me, more so because they messed up and stopped all my ESA instead of just the severe disability premium on it and I didn't have any idea what was going on with that.
"Just losing the DLA, being refused PIP and having to figure out what I needed to do to start the process of appealing was stressful. My mood has dropped a lot."
Charity Disability Rights UK said they routinely see poor practice in the way disability assessments are carried out, saying it was "unacceptable" that private companies are paid large sums of money to provide this service.
Ken Butler, welfare benefits advisor at the charity, told The Independent: "Time and time again we hear of poor assessment practices when it comes to disability benefits. This has a massive impact on people who qualify but are turned down for benefits because of bad administration and decision making.
"It's unacceptable that companies like Capita, Atos and Maximus are paid hundreds of millions of pounds every year to provide a service to the public and are allowed to continue with their poor practices.
"The government should be doing more to hold them to account, and penalising them when they fail to deliver."
He urged the government to "seriously consider" transferring responsibility for assessments to the public sector, rather than allowing them to be used as a "profit-making exercise".
"In the meantime, disabled people must fully compensated for any extra costs they've incurred as a result of a poor assessment," he added.
A Capita spokesperson, said: "We apologise to the individual that our service fell short of our high standards. On the rare occasion that this does happen, we investigate thoroughly and work with the person directly to address their issue."
They added that they had been advised by DWP that her benefits have been reinstated.
It emerged last month that Capita and Independent Assessment Services (formerly known as Atos) – another private firm contracted by the government to carry out disability assessments – received a £40m increase in funding last year despite widespread concerns with the system.
UK news in pictures

Show all 50
A freedom of information request by The Independent found the DWP paid the companies nearly £255m last year to perform PIP assessments – the highest amount spent on the scheme since its launch in 2013.
It came after the High Court ruled the system was "blatantly discriminatory" against people with mental health conditions, prompting the Government to announce it will review 1.6 million disability benefit claims. It could see up to 220,000 claimants receive higher payments.
The DWP came under fire recently after an investigation by the National Audit Office revealed the department had underpaid an estimated 70,000 people who transferred to ESA from other benefits over the past seven years.
Register for free to continue reading
Registration is a free and easy way to support our truly independent journalism
By registering, you will also enjoy limited access to Premium articles, exclusive newsletters, commenting, and virtual events with our leading journalists
Already have an account? sign in
Register for free to continue reading
Registration is a free and easy way to support our truly independent journalism
By registering, you will also enjoy limited access to Premium articles, exclusive newsletters, commenting, and virtual events with our leading journalists
Already have an account? sign in
Join our new commenting forum
Join thought-provoking conversations, follow other Independent readers and see their replies