Scotland Yard apologises to Hampshire force after undercover officer helped free mink from fur farm
Investigators were not told 'Christine Green' had taken part in the raid until 16 years later
Harriet Agerholm
Wednesday 21 February 2018 13:28 Comments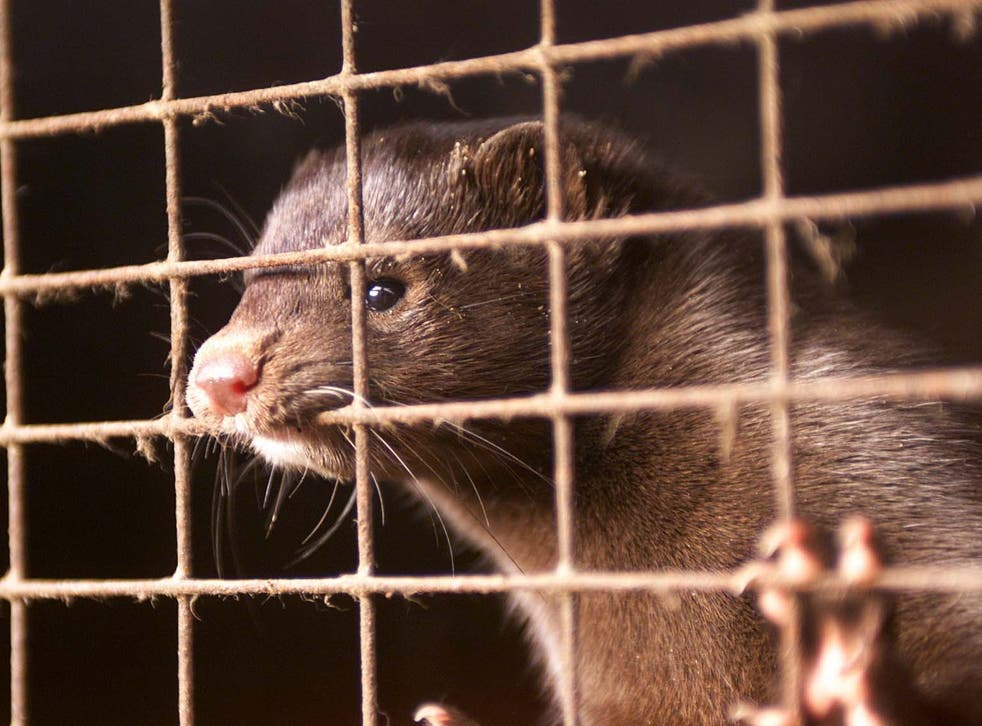 Scotland Yard has been forced to apologise after it admitted that one of its undercover officers helped to release thousands of mink from a fur farm 20 years ago.
Posing as an animal rights campaigner, Christine Green took part in the August 1998 raid on the Crow Hill Farm in Ringwood, Hampshire after securing permission from her bosses, London's Metropolitan Police said.
Up to 6,000 mink were released to roam around neighbouring properties and many of them were killed to protect pets and livestock.
The Animal Liberation Front (ALF) claimed responsibility for the raid, which led to a lengthy investigation from Hampshire Constabulary. No charges were ever brought.
The force was not told until 2014, that an undercover officer had infiltrated the activist group.
Earlier this week, the chairman of a public inquiry into the actions of Scotland Yard's former undercover unit, the Special Demonstration Squad (SDS), decided to publish Ms Green's cover name. Her real name will not be revealed.
It prompted an apology from Assistant Commissioner Helen Ball, who is in charge of professionalism on the force.
She said it had "apologised to Hampshire Constabulary for the impact these decisions had on their ability to bring those responsible to justice."
She added: "The precise circumstances of the decision to authorise an undercover officer to participate in this criminal act will be fully explored as part of the public inquiry process. I would like to be clear that the decision-making surrounding this incident would simply not happen in today's Metropolitan Police Service.
"It appears that the SDS allowed this incident to go ahead, as they saw it, in the interests of preventing more serious crime in the longer term. The scale of the release was unforeseen by the SDS at the time, but once the impact became clear they still did not inform Hampshire Constabulary of the officer's involvement.
"I do understand that this decision making from 20 years ago will cause significant concern to the public, especially those people directly affected by the events in 1998. The MPS will be honest about our past and accept criticism where it is due."
UK news in pictures

Show all 50
The revelation that Ms Green was involved in raid comes after it emerged she had had a romantic relationship lasting more than a decade with one of the political activists she had been sent to spy on.
She resigned from the force in August 2000 and then moved to remote cottages in Cornwall and Scotland with her partner. They remained together for more than a decade.
The raid on the mink farm is to be examined by a public inquiry chaired by Sir John Mitting into the conduct of undercover officers who have spied on more than 1,000 political groups since 1968.
A number of undercover officers who infiltrated activist groups deceived activists into sexual relationships.
Press Association contributed to this report
Register for free to continue reading
Registration is a free and easy way to support our truly independent journalism
By registering, you will also enjoy limited access to Premium articles, exclusive newsletters, commenting, and virtual events with our leading journalists
Already have an account? sign in
Join our new commenting forum
Join thought-provoking conversations, follow other Independent readers and see their replies