MH17 crash: UK investigators at Farnborough to examine downed plane's black boxes, David Cameron says
The Prime Minister tweeted that British experts will lead the 'international analysis'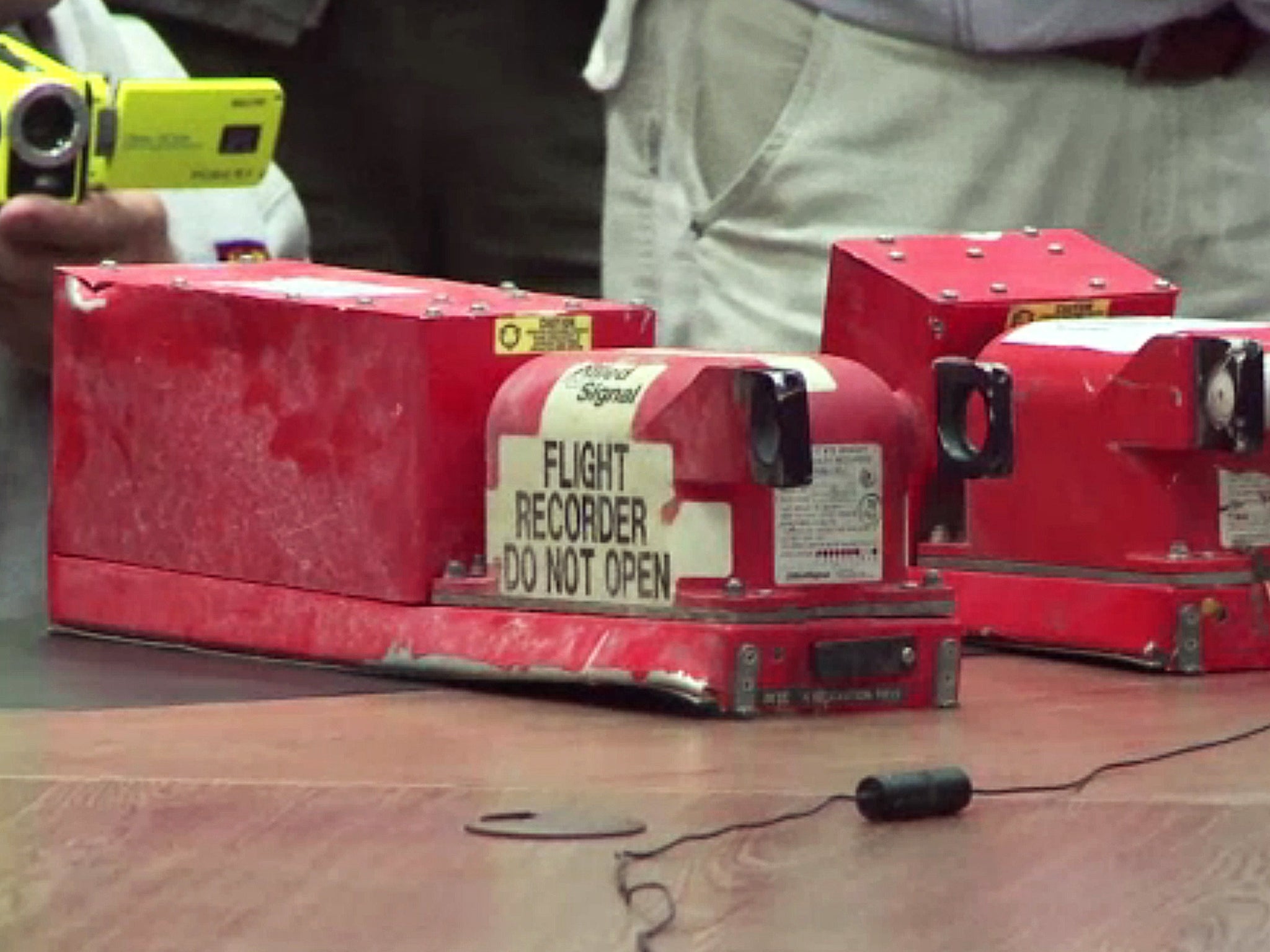 The Dutch government has asked for the UK's assistance in examining the "black box" flight recorders retrieved from the Malaysia Airlines flight shot down over eastern Ukraine last week.
David Cameron announced on Twitter that British investigators based at Farnborough in Hampshire will be tasked with retrieving vital data from the two recorders.
The black boxes were initially withheld from international air accident officials by the Russia-backed separatists in Ukraine who have been widely accused of bringing down the plane.
But after a truce was called to cover the crash zone in Ukraine, rebels allowed investigators access to the site and also let a train carrying bodies move on to a Ukrainian government base.
The Prime Minister tweeted: "We've agreed Dutch request for air accident investigators at Farnborough to retrieve data from MH17 black boxes for international analysis.
A spokesperson for the Air Accidents Investigation Branch (AAIB) said: "We can confirm that the UK's Air Accidents Investigation Branch based in Farnborough has been asked to carry out the data analysis of the MH17 black boxes.
"The AAIB team in the Ukraine will continue their work there assisting the international investigation."
Earlier the prime minister of the Netherlands, Mark Rutte, said that the first aircraft containing some of the bodies of the 298 people killed in the incident would arrive in Eindhoven on Wednesday.
He said: "As soon as the aircraft lands at Eindhoven Airport, the victims will be transported to the Korporaal van Oudheusden barracks in Hilversum, and once a positive identification has been made, the immediate next step will be to inform the next of kin. No-one else."
In pictures: Malaysia Airlines flight MH17 crash
Show all 109
"This may happen rapidly, but I have to caution you that it could also take weeks or even months."
Mr Rutte said that the train carrying the bodies had arrived in Kharkiv at 10.30am, and that the black boxes destined for the UK were on board.
He added that the Netherlands would lead the investigation into the shooting down of MH17 at the request of the Ukrainian government.
He added: "Our next priority is investigating the cause of the disaster. We will leave no stone unturned."
Join our commenting forum
Join thought-provoking conversations, follow other Independent readers and see their replies