MI5 named UK's most LGBT-friendly employer in annual Stonewall ranking
The organisation still had a ban in place on recruiting gay people as recently as the early 1990s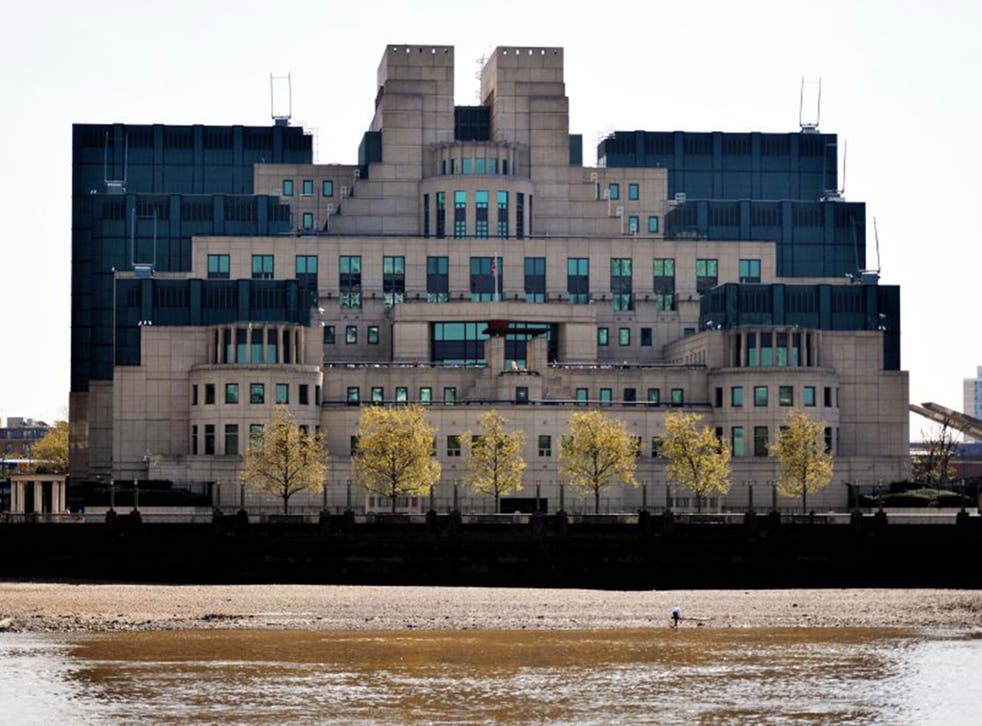 Even as attitudes to homosexuality have steadily liberalised in Britain, the world of counter-espionage and national security could be relied upon as a bastion of reactionary views. As recently as the early 1990s, MI5 still had a ban in place on recruiting gay people to its ranks.
So if proof were needed that the paranoia once stoked by spies such as Guy Burgess and Anthony Blunt, who happened to be homosexuals as well as Soviet agents, has been replaced by a more forward-looking Security Service, then consider the annual ratings of the UK's most gay-friendly employers.
Campaign group Stonewall today names MI5 as Britain's most advanced and inclusive employer when it comes to ensuring the nurturing and development of its lesbian, gay, bisexual and transgender employees, according to a workplace equality index.
The placing of the domestic intelligence agency at the top of the list of the Stonewall Top 100 Employers completes a remarkable shift in culture: its first efforts to recruit gay staff and encourage those employees already in post to be more open about their sexuality did not occur until 2008. It was ranked 25 in the Stonewall rankings in 2013 and seventh last year.
After entering the top 10 in the equality index, MI5 revealed that it had more than 70 gay men and women working in areas including counter-terrorism, and it flew the rainbow flag – indicating support for gay rights – over its Thames House headquarters on the day of the Pride march through London.
The agency has a dedicated LGBT social network, which hosts social events, as well as an annual conference for gay staff together with Britain's two other principal intelligence organisations, MI6 and GCHQ.
Senior staff at MI5 said the agency had come to realise that it needed to recruit the best people available, regardless of sexual orientation. Commenting on the Stonewall findings, Andrew Parker, the Director General of MI5, said: "Diversity is vital for MI5, not just because it's right that we represent the communities that we serve, but also because we rely on the skills of the most talented people, whoever they are and wherever they may be.
"This accolade from Stonewall is a great acknowledgement of the continued progress we have made over recent years in ensuring we draw on the widest possible pool of talent in our vital work."
The top ranking is in stark contrast to the Cold War era, when homosexuals were considered among the most grave security risks because of their perceived fallibility to blackmail, and the cases of Burgess and Blunt, part of the Cambridge spy ring headed by Kim Philby.
The agency monitored hundreds of people, including politicians, considered a potential security risk due to their sexuality, throughout the Cold War.
Stonewall's latest equality index lists MI5 ahead of Lloyds Bank in second place and the National Assembly of Wales in third. The top 10 is dominated by organisations from the legal and housing sectors with local government, education, health and social care also prominent in the top 100.
Ruth Hunt, chief executive of Stonewall, which has had to have one of its employees security-vetted to interact with the Security Service, said: "MI5 has made fantastic strides in creating an inclusive workplace and has now appeared on the Stonewall list since 2012. This is an amazing achievement and demonstrates just how seriously diversity and inclusion is taken."
Join our new commenting forum
Join thought-provoking conversations, follow other Independent readers and see their replies