MI5 and police to be given new anti-terror powers 'to target certain high-risk communities'
Initiative seeks to identify plotters before they strike and to lengthen jail terms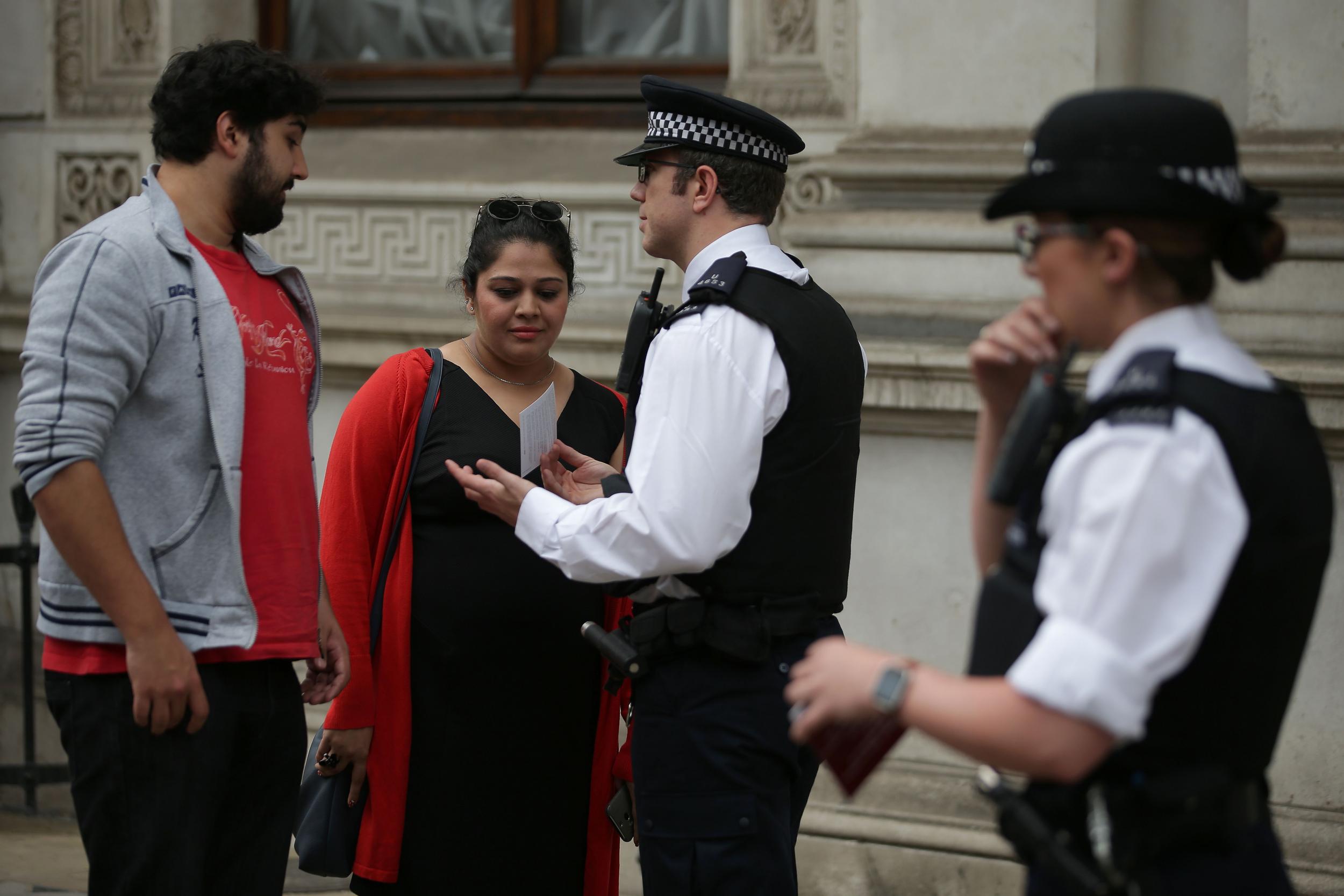 Security services and police are to be given tougher powers to act against terrorism suspects in communities where the threat of people being radicalised is thought to be highest.
Under a new strategy, authorities will aim to identify plotters before they have finalised any plans for terror attacks.
Security chiefs believe a "step change" is needed to keep the public safe from terrorism, according to The Sunday Times.
The targeting of certain communities, which will prove controversial, is part of the new approach outlined in leaked counterterrorism strategy documents.
The plans call for more focus on "communities where the threat from terrorism and radicalisation is highest" before they strike, the report said, giving MI5 and detectives powers to disrupt plots earlier.
It follows last year's atrocities at Manchester, Westminster and London Bridge, in which a total of 35 people were killed.
Three of the five terrorists involved in the attacks were among 23,000 extremists known to the security services, but only one was under active investigation by MI5 when they struck.
The new document, due to be published in the coming weeks, sets out how police and MI5 will be able to warn government agencies, councils and devolved administrations about people on their radar before the suspects are deemed dangerous enough to be placed under surveillance.
Prison terms for terror offences would be extended, and more intensive monitoring introduced when people are released from jail, under a new counterterror bill.
A Home Office spokeswoman said: "We do not comment on leaked documents. The updated counter terrorism strategy, which is still being finalised, will be a comprehensive and cross-cutting response to the evolving threat from domestic and international terrorism.
"The home secretary has made crystal clear her determination to leave no safe space for terrorists to act or recruit and to keep our families, communities and country safe."
The government's current Prevent strategy – one of four strands of the government's counter-terrorism strategy called Contest – is aimed at supporting people at risk of joining extremist groups and carrying out terrorist activities.
It calls on faith leaders, teachers, doctors and other community leaders to report suspicions about people who may be leaning towards radicalisation to a local Prevent body.
The updated counterterrorism strategy, part of the National Security Capability Review, will also aim to tackle organised criminals, including "corrupt elites".
The blueprint involves a "whole-of-government" approach to national security, utilising every ministry and agency to tackle threats ranging from terrorist attacks to the use of chemical agents and serious and organised crime.