Man who changed name to Michael Jackson wants to change it back after Leaving Neverland
Factory worker throws memorabilia away and raises money for deed poll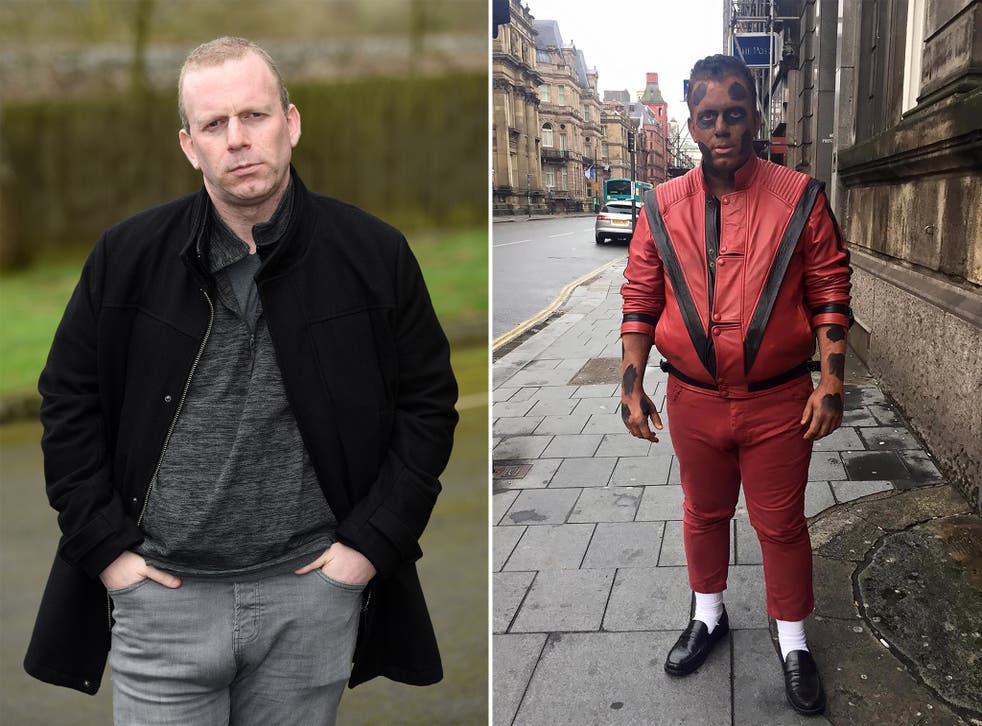 A Michael Jackson fan who legally changed his name to that of the late star is trying to change it back in the wake of new accusations of child sexual abuse.
John Lomas changed his name to "John Michael Jackson" by deed poll as a tribute to the 'king of pop', who he idolised during his childhood.
But the factory worker from Malvern in the West Midlands now wants his old name back after watching the documentary Leaving Neverland, which featured two men who accused Jackson of sexually abusing them when they were children.
The 38-year-old said: "During my childhood I had various obsessions and special interests growing up and one of those has been Michael Jackson.
"A few years ago I went to LA and soon after that I changed my name to Michael Jackson legally.
"I have supported him blindly for years and but it has come to a point with everything recently that I've thought, 'no more'.
Leaving Neverland – photos show Michael Jackson with his accusers

Show all 9
"There is too much doubt and I'm now left with this name that I need to get rid of.
"I'm trying to get into the care profession but every time I do a DBS check I have to disclose my full name and if I'm going for a job like that it looks really bad that I've chosen to change my name to that of an alleged and believed paedophile."
For years Lomas defended his hero against speculation that the singer may have groomed young boys, purchasing everything from the 1988 Michael Jackson LA Gear trainers to shipping MJ umbrellas from Germany.
"I just want to put this behind me," he said. "I can't have this name hanging above me anymore, I just want a fresh start."
He added: "As a child I bought anything and everything I could get my hands on, I bought his albums in every format I could, this obsession has been going for 25 years, since I was 12 years old, I could have easily spent over a million on it.
"You do idolise these people and you just never really know what they are actually doing.
"I've deleted all his songs and got rid of all my MJ souvenirs and memorabilia. It all went straight in the bin almost immediately after I had watched the documentary."
The Leaving Neverland documentary has sparked a backlash against the popstar, who is the third-best-selling music artist of all time and has sold more than 350 million records around the world.
Earlier this month the fashion brand Louis Vuitton confirmed it would remove items from its Jackson-inspired menswear collection.
Jackson songs have also been pulled from radio station playlists in Canada and New Zealand.
Additional reporting by agencies
Join our new commenting forum
Join thought-provoking conversations, follow other Independent readers and see their replies