Microplastics discovered near summit of Mount Everest
Scientists discovered microplastics at an altitude of more than 8,000m, the highest point they have been detected on Earth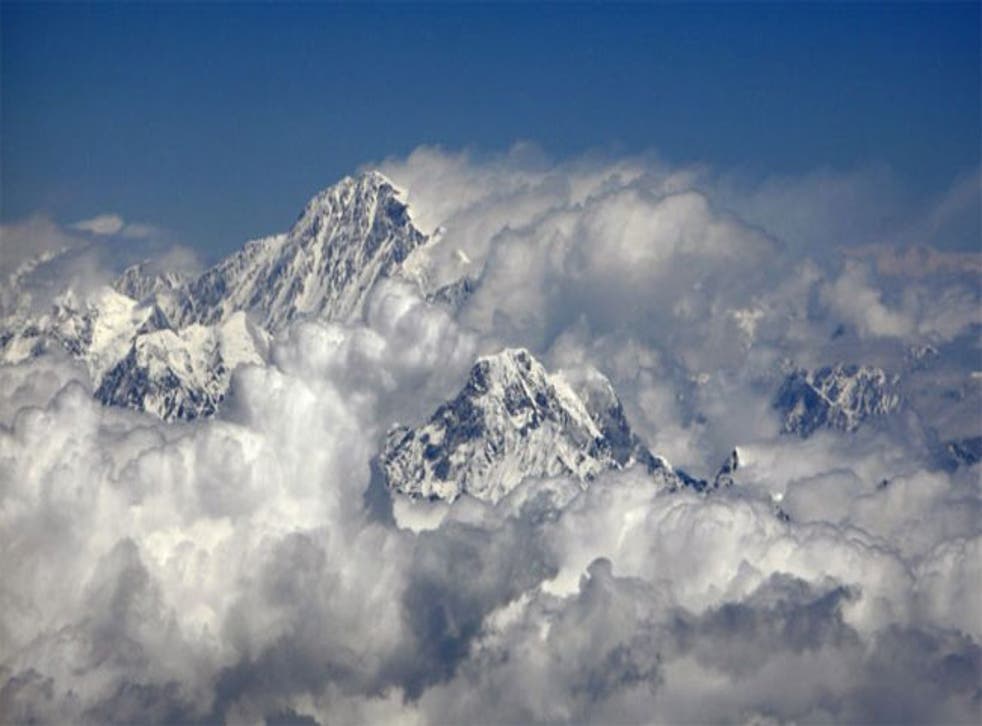 Microplastics have been discovered at their highest point on Earth, near the summit of Mount Everest.
Researchers detected microplastics at 8,440m above sea level in the Balcony of Mount Everest, which is around 400m below its peak, according to preliminary findings.
The microplastics could have arrived at Mount Everest from the clothes and equipment of explorers, or been blown up the mountain by winds from nearby cities, the study's lead author told The Independent.
Dr Imogen Napper, a researcher of plastics pollution from the University of Plymouth and lead author of the new study published in the journal One Earth, told The Independent: "I think the most surprising bit for me was looking at the sample from the Balcony, which is just below the summit and seeing that there's microplastics there.
"That means we're finding it in the deep sea all the way to near the top of the tallest mountain on Earth, which is definitely eye-opening."
Microplastics are fragments of plastic less than 5mm in length that pollute the world's environment. They have previously been discovered everywhere, from the bodies of penguins in Antarctica to snow from the Alps and the Arctic.
The new research, which the authors describe as "preliminary", collected samples from snow and stream water in the Mount Everest region.
It found that microplastic levels were highest at Mount Everest's base camp. Here the researchers found around 79 microplastic fibres per litre of snow. At the Balcony, around 10 microplastics fibres per litre of snow were discovered.
"it's like a trail of breadcrumbs. Where people go, they are leaving a trail of microplastics," said Dr Napper.
She added: "It could either be coming from people that are there or it could be blowing up the mountain from areas surrounding it, such as cities. However, what we did find is that the lot of the materials were polypropylenes, polyester, acrylic and nylon, which are typically used to make a lot of outdoor gear that you would expect people on expeditions to use, such as their clothing, tents and ropes."
Microplastics are small enough to be ingested by wildlife, she added, deeming the findings a "cause for concern". The scale of the impact of microplastics on the health of wildlife and humans is still an active area of research, she said.
One way to prevent further pollution by microplastics could be to design clothes that shed fewer microfibres, she added: "Can we start designing clothes that are woven differently to shed less fibres?"
Register for free to continue reading
Registration is a free and easy way to support our truly independent journalism
By registering, you will also enjoy limited access to Premium articles, exclusive newsletters, commenting, and virtual events with our leading journalists
Already have an account? sign in
Register for free to continue reading
Registration is a free and easy way to support our truly independent journalism
By registering, you will also enjoy limited access to Premium articles, exclusive newsletters, commenting, and virtual events with our leading journalists
Already have an account? sign in
Join our new commenting forum
Join thought-provoking conversations, follow other Independent readers and see their replies