Middle-aged women most at risk from 'dangerous' cat bites
Moggies' sharp teeth can push bacteria deep into the body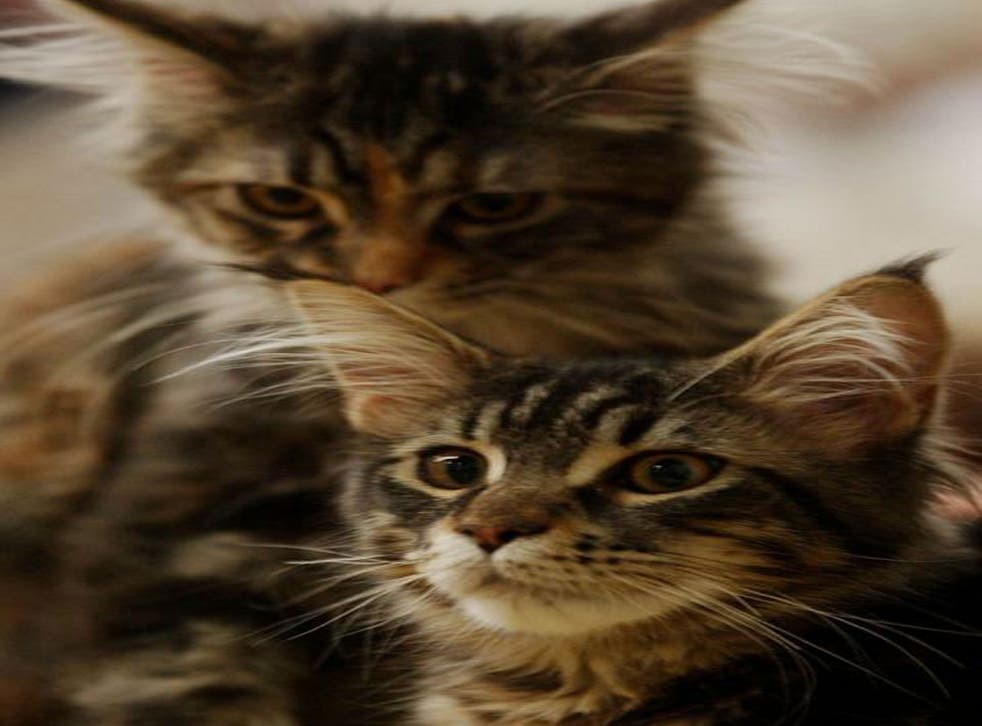 The lonely spinster surrounded by cats is a long-held stereotype – but it turns out there may be some truth to the label.
Middle-aged women are the group most at risk of being injured by a feline biting them on the hand, research has shown.
Sixty-nine per cent of people who require treatment for cat bites are female and the average age is 49, a Mayo Clinic study published in the Journal of Hand Surgery found.
And the study emphasised the hidden dangers of moggy bites, which are often dismissed because they appear as only tiny pinpricks on the skin.
The research found that cats can inject bacteria deep into the joints and tissue, where there is a perfect breeding ground for infection, and advised anyone who is bitten to see a doctor, regardless of how insignificant the injury may appear.
On average patients wait 27 hours before seeking medical advice.
Researchers identified 193 patients with cat bites to the hand over a three-year period and found that 57 were hospitalised, for an average of three days.
Of these, 38 had to have their wounds surgically flushed out and infected tissue removed, while eight people had more than one operation and some even needed reconstructive surgery.
Senior author Brian Carlsen, MD, a Mayo Clinic plastic surgeon and orthopaedic hand surgeon, explained why cat bites are so serious: "Dogs' teeth are blunter, so they don't tend to penetrate as deeply and they tend to leave a larger wound after they bite. The cats' teeth are sharp and they can penetrate very deeply, they can seed bacteria in the joint and tendon sheaths.
"It can be just a pinpoint bite mark that can cause a real problem, because the bacteria get into the tendon sheath or into the joint where they can grow with relative protection from the blood and immune system," he said.
Join our new commenting forum
Join thought-provoking conversations, follow other Independent readers and see their replies