Middlesbrough: Visiting the asylum seekers suffering racist abuse after being housed in properties with identical red doors
Dean Kirby reports from Middlesbrough on a practice that has made vulnerable people an easy target for attack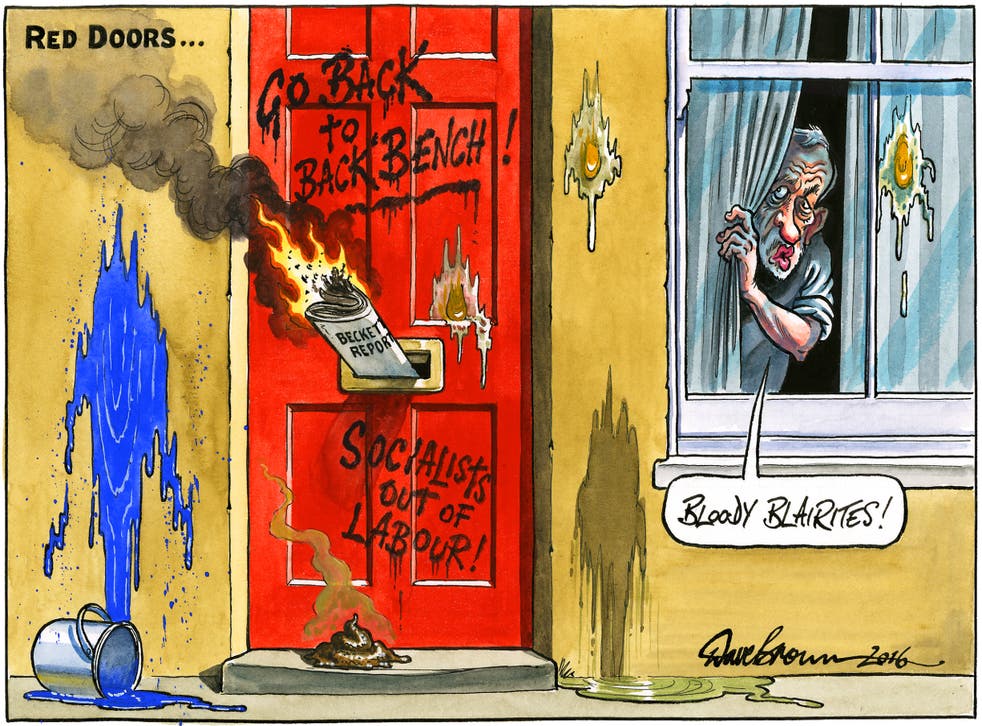 Behind the red front door of a terraced house in Diamond Road, Middlesbrough, three-week-old baby Amelia Perera has just woken up from an afternoon nap.
She is unaware of the national controversy surrounding the colour of that door, and of the abuse her parents suffer as they try to build a home for her behind it.
Amelia and her parents Lahiru and Asha, along with four-year-old brother Diheia, are among asylum-seekers in one of England's poorest towns who have been housed in properties with identical red doors, amid claims an "apartheid policy" is marking them out for abuse from vandals and race-hate yobs.
"Everybody knows the asylum-seekers in this area have red doors," says Mr Perera, a 32-year-old from Sri Lanka. "They shout, they knock on the door and they throw stones at the windows.
"It happens every night. Two days ago, somebody spat on the door. We have two children, one a baby. My wife is scared. She sleeps downstairs and is afraid to go upstairs. They should change the colour of these doors."
According to an investigation by The Times, 155 out of 168 Jomast homes it identified in two of Middlesbrough's most deprived areas had red doors. People living in 62 out of 66 houses it investigated were asylum-seekers.
The Home Office has now ordered an urgent review, with immigration minister James Brokenshire saying he is "deeply concerned" by the issue. "If we find any evidence of discrimination against asylum-seekers, it will be dealt with immediately and any such behaviour will not be tolerated," he said.
The homes in a run-down area of Middlesbrough are owned by Jomast – a subcontractor of the services giant G4S – which denies that the colour red has been used deliberately.
Jomast's managing director Stuart Monk said the paint is usually bought in bulk for use across all properties, adding that it is "ludicrous to suggest that this constitutes any form of discrimination".
The company has now said it will repaint the doors to ensure there is no predominant colour. One resident opposed to the housing of her foreign neighbours, however, said the asylum-seekers should pay for new doors.
Suzanne Fletcher, a former local councillor who chairs Liberal Democrats for Seekers of Sanctuary, said the issue had been raised previously with the Home Affairs Committee and the National Audit Office.
"The people living behind these doors are vulnerable and frightened," she told The Independent. "They have had eggs and stones thrown at their windows and graffiti daubed on their walls."
Father-of-four Jagjeet Singh, 30, an asylum-seeker from India, whose red-doored house is among a row of empty terraces off Union Street, would change the door colour if he could.
"We have no choice about where to live," he says. "People bang on the door, they bang on the windows. Sometimes they throw stones. People are racist for the red doors."
Another asylum-seeker from continental Europe in a neighbouring street, who does not want to give her name, says: "They throw plastic bottles and stones at the windows and bang on the doors. I called police two weeks ago because I was so afraid. I have two children. We are stuck here and can't choose where we live."
"We are not treated like human beings," says Pierre Degrando, 56, from Cameroon. "This is no life."
Besides the red doors, a common feature on dozens of other houses in this poor area of town are steel shutters on their windows. Bulldozers can be seen pulling down homes in one street. An abandoned settee and a broken table lie on the grass next to empty houses. G4S said its asylum accommodation is inspected frequently by the Home Office and has been found to meet the required standards. But local residents say the area has largely been abandoned and all the houses should be demolished.
One man, who also did not want to be named, said: "Nobody cares about this area. We have been left on our own."
UK news in pictures

Show all 50
Home help: How asylum housing is allocated
Asylum-seekers can apply for accommodation and/or subsistence support while their application, and any subsequent appeal, is being considered. This is often referred to as "Section 95 support", named after the relevant part of the Immigration and Asylum Act 1999.
The properties are private lets – often accommodation that has been standing empty for a long time – or homes that contractors have found difficult to let in the past.
The housing is allocated by government bodies, and the asylum-seekers are not given a choice as to where in the country they are placed.
Much of the decision- making process is dependent on which areas have suitable housing available at each point in time.
At the end of September 2015, there were 1,660 asylum-seekers in England and Wales in initial accommodation waiting to be housed more permanently, 28,620 living in "dispersed accommodation" after being granted homes, and 3,276 receiving subsistence-only support.
The North-west hosts the largest number of asylum-seekers, with 7,531 people in dispersed accommodation. This is followed by the West Midlands, which has 4,351. The South-east hosts the lowest number, with 283 people provided with housing.
The national contracts for asylum housing are held by G4S, Serco and Clearel, who subcontract to various providers. In 2014 there was a total of 16,265 applications for asylum support in the UK.
Rachael Pells
Register for free to continue reading
Registration is a free and easy way to support our truly independent journalism
By registering, you will also enjoy limited access to Premium articles, exclusive newsletters, commenting, and virtual events with our leading journalists
Already have an account? sign in
Register for free to continue reading
Registration is a free and easy way to support our truly independent journalism
By registering, you will also enjoy limited access to Premium articles, exclusive newsletters, commenting, and virtual events with our leading journalists
Already have an account? sign in
Join our new commenting forum
Join thought-provoking conversations, follow other Independent readers and see their replies