More than 800 migrants intercepted crossing English Channel in one day, Home Office says
Charities warn hardline approach to immigration is pushing people to take 'extreme risks'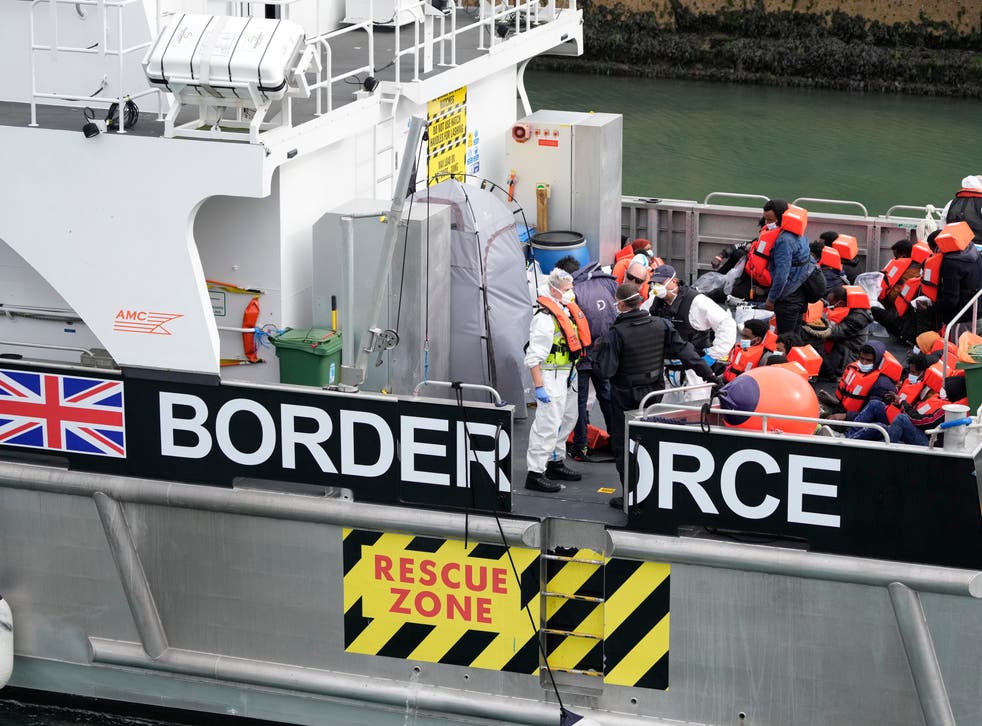 More than 800 migrants have been intercepted in one day while travelling across the English Channel, according to Home Office figures, setting a new daily record for such crossings.
Some 828 people were intercepted by UK authorities on Saturday, beating the previous record for a single day of 592 on 12 August.
The Home Office said it was involved in 30 crossing events, including rescues, on Saturday, while French authorities stopped 193 people crossing in 10 incidents over the same period.
More than 10,000 people have already made the risky journey across the Channel – the world's busiest shipping lane – this year, far more than the 8,410 people who did so in 2020.
Home secretary Priti Patel has previously said that she wants to make it "unviable" for migrants to come to the UK by such routes, with increased prison sentences for those who attempt to enter the country illegally.
However, charities have warned that the government's hardline approach on immigration is pushing people to take "extreme risks" to reach safety.
Both the Joint Council for the Welfare of Immigrants (JCWI) and the charity Refugee Action have called on ministers to create safe routes for refugees to find sanctuary in the UK.
Earlier this month, JCWI campaigns director Minnie Rahman warned that the Home Office's stance on refugees was putting people's lives in danger.
"Ministers use meaningless rhetoric while the government worsens the chaos within the asylum system and treats asylum-seekers with utter disregard and cruelty," Ms Rahman said.
"Actions speak louder than words and if the government truly wanted to put people-smugglers out of business, they would accept that the solution that is right in front of them – work with France to ensure that people can travel to the UK safely and have their claims heard."
Join our new commenting forum
Join thought-provoking conversations, follow other Independent readers and see their replies